Neowin's 7 days: A week of Windows 10, wonders of OnePlus, Apple TV and Microsoft's daddy problem
By Steven Parker
TechSpot is celebrating its 25th anniversary. TechSpot means tech analysis and advice
you can trust
.
Well, that was quite a week. We finally got some closure on a few big storylines that had gradually been playing out in the thrilling, never-ending saga of the tech world. We also got a couple of surprises - and not all of them were pleasant. And, as ever, there were also a few exciting teasers of what's still to come...
Indeed, it was such a jam-packed week, who knows what you might have missed? Let's get stuck in.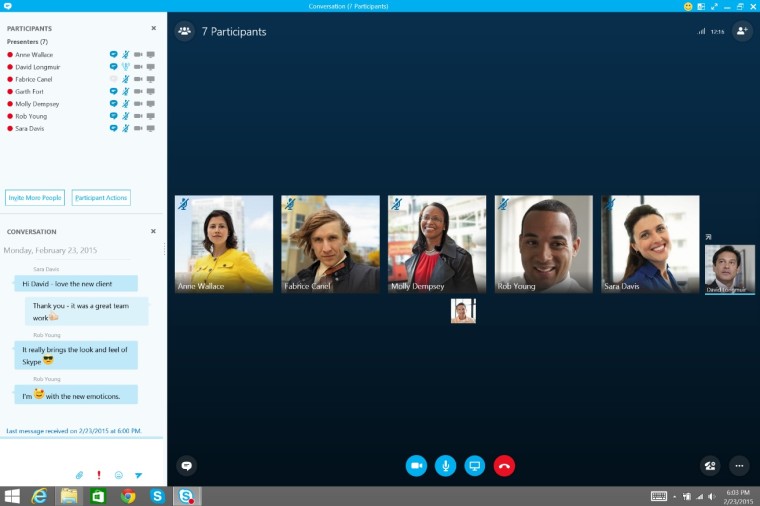 Microsoft rolled out the first preview of its new Skype for Business client on Monday, which will eventually replace its Lync communications platform, widely used in organizations around the world. Originally announced last year, the new app includes many features that will be familiar to existing Skype users, including access to the main Skype user directory.
On the same day, Microsoft also launched its Office 2016 preview for IT professionals and developers. A private preview of Office 2016 had already been running for a limited number of users for some months, but this announcement expanded availability to all commercial Office 365 customers.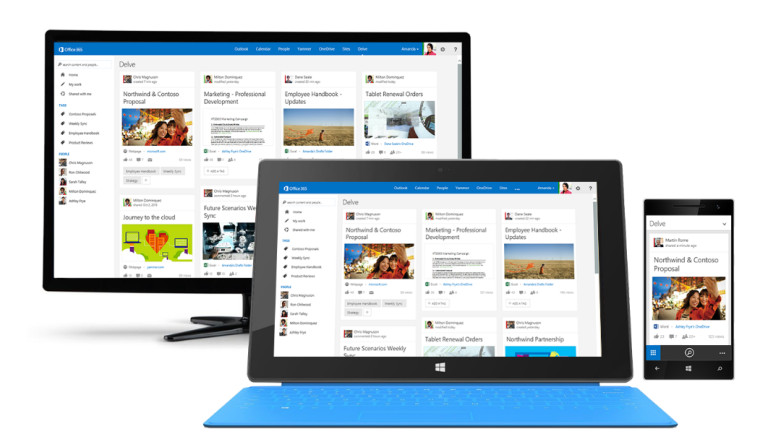 The company also announced the full rollout of Office Delve to all eligible Office 365 business customers worldwide. Microsoft says that Delve is designed to bring relevant and timely information, assets and insights into users' workflows, helping them to work more efficiently.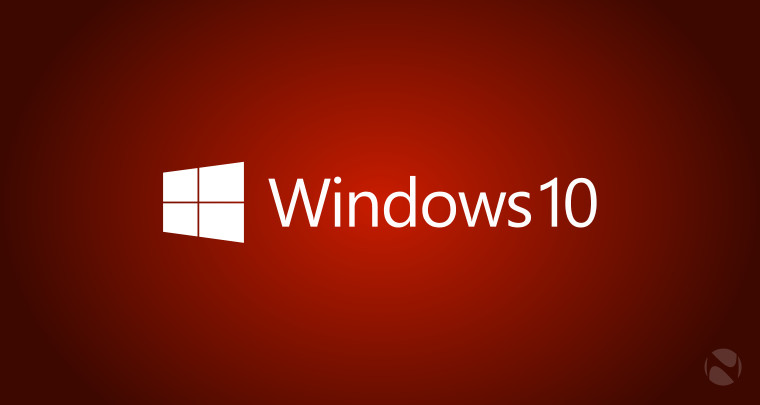 Microsoft released build 9926 of its Windows 10 Technical Preview back in January, but after more than seven weeks, those testing the new OS were getting very impatient for a proper update - especially those on the 'Fast ring' for new releases. On Monday, it was confirmed that yet another new build - 10036, which had leaked last week - would not be coming to Windows Insiders, adding to the growing frustration.
Microsoft recently acknowledged that it has been a bit too conservative in the rate at which it rolls out new builds, but on Wednesday, Gabe Aul (head of the Windows Insider program) told Neowin that the company now plans to deliver at least one new build per month.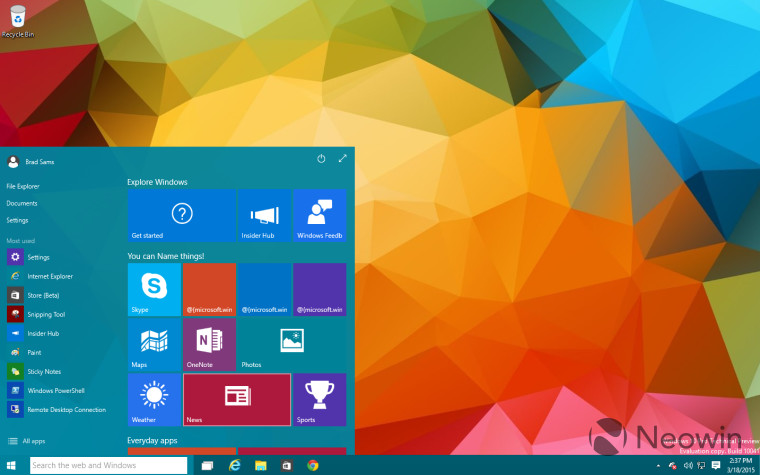 Later that day, Microsoft rolled out Windows 10 Technical Preview build 10041:
While Microsoft's next-generation Spartan web browser was expected to be included in build 10041, it didn't make the final cut for this release. Gabe Aul told Neowin that there are still "a few more tasks" that needed to be completed in Spartan's current development phase, before the first preview build is ready for release. However, you can enable Spartan's new Edge web rendering engine in Internet Explorer on build 10041.
However, Neowin was never going to settle for just that...! Instead, we managed to get hands-on time with Spartan, revealing new details about how Cortana will bring augmented search capabilities to your browsing experience, using contextually relevant information to provide far more intelligent and useful search results. We also revealed new info about Spartan's Reading Mode features.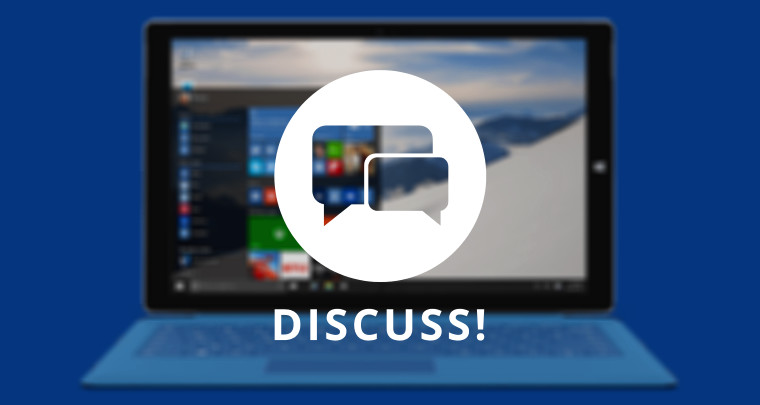 If you've installed Windows 10 Technical Preview build 10041, be sure to let us know how things have been going so far. Loads of our readers have already shared their experiences having installed the new build, and we'd love to hear about yours too, so join in the discussion!
While development of Windows 10 continues, Microsoft formally announced the broad strokes of its launch plans for the new OS on Wednesday. It will be released this summer in 190 markets and 111 languages, which aligns with information that sources revealed exclusively to Neowin last month, indicating plans for the OS to hit RTM by June.
Microsoft also announced Windows 10 hardware requirements, both for PCs and for phones. Next-generation Windows smartphones will support up to 8-inch displays with QSZGA (2560x2048px) resolutions, and 4GB of RAM.
The company also confirmed upgrade paths to Windows 10, as well as detailing new multitouch gestures for precision touchpads and touchscreens.
Microsoft said this week that it would "upgrade all qualified PCs, genuine and non-genuine, to Windows 10", implying that anyone with a "non-genuine" pirated copy of Windows would effectively get a free copy of Windows 10, along with everyone else.
But the firm later issued a statement clarifying its position, although it didn't seem to change things much, if at all. Microsoft said that "although non-Genuine PCs may be able to upgrade to Windows 10, the upgrade will not change the genuine state of the license". In other words, if your copy of Windows is pirated, it will still be treated as such even after you upgrade to Windows 10.
But yeah, you can still get a free upgrade to Windows 10 even if your copy of Windows is pirated - so practically speaking, Microsoft's clarification appears to make no real-world difference for software pirates at all. However, Microsoft does appear to be leaving the door open for the possibility of charging these unlicensed users to activate certain features in the OS at some point - but the whole situation still remains far from clear.
But one Microsoft announcement this week could make a very big difference for security on PCs in the future. On Tuesday, the company revealed Windows Hello, a new authentication system that ditches passwords completely, relying on hardware and software combining to verify your identity using biometric data.
It also unveiled Passport (yep, that name has been exhumed from the Microsoft crypt), a new system intended to replace passwords in a different way, using smartphones, wearables and other devices to authenticate access to content and networks.
Unfortunately, while Microsoft released its new Windows 10 build for PCs this week, those awaiting a new build for phones were left disappointed, although a new build was revealed in leaked images on Monday.
But many Windows Phone fans were stunned by another Microsoft announcement on Wednesday. The company revealed that it's been working with Xiaomi, China's largest smartphone manufacturer, on a new Windows 10 ROM that can be flashed onto Xiaomi's flagship Android phone, the Mi4. Another Android handset, the still-unannounced ZTE Nubia 9, was later spotted running Windows 10 too.
The implications here are extraordinary: if Microsoft can create a portable ROM - similar to that deployed by Cyanogen to tens of millions of Android phones - to easily install Windows Phone onto Android hardware, it could open up a whole new front in the battle for smartphone supremacy.
And as if that wasn't enough, Microsoft also revealed 'Project Milkyway', which aims to "delight users by keeping their mobile devices updated to latest release within 4-6 weeks of release" [sic].
Microsoft's latest Windows Phone OS update - Lumia Denim - has been appallingly slow to roll out. After first being announced at the beginning of September, the update is still trickling out to devices around the world, six months later.
And one more nugget of good news on the MS mobile front: smart dialling - which lets you use your phone's alphanumeric keypad to quickly bring up contacts - is returning in Windows 10 for phones. This feature was last seen on Windows Mobile 6.5.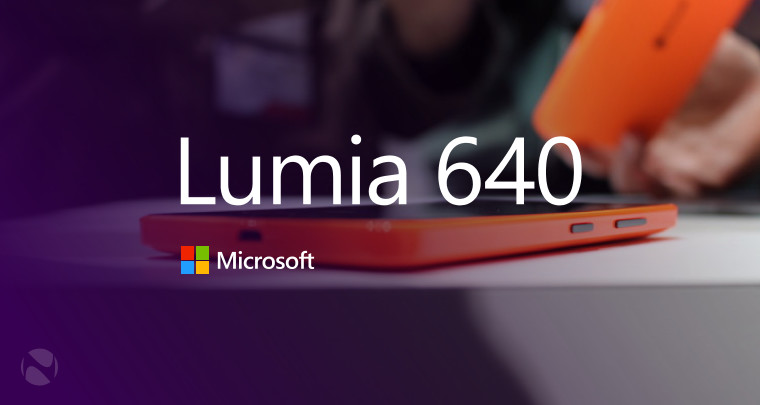 Earlier this month, Microsoft launched (another) two lower-end Windows Phones, the 5-inch Lumia 640 and 5.7-inch Lumia 640 XL. Both feature relatively modest specs, but a new version of the 640 XL appears to be on the way to China, featuring some much higher specs than the standard model.
But having already launched two affordable handsets this month, no-one expected Microsoft to unveil any more of them for a while.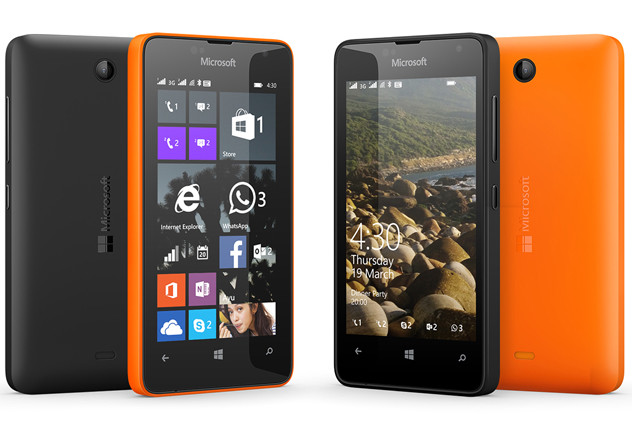 Surprise! On Thursday, the company announced the new Lumia 430 Dual SIM, the cheapest Windows Phone ever, priced at just $70 - although, as you can probably imagine, its spec sheet matches its modest price tag.