Aivvy Q smart headphones let you listen to music independently of a media player
By Shawn Knight
TechSpot is celebrating its 25th anniversary. TechSpot means tech analysis and advice
you can trust
.
A set of headphones called the Aivvy Q recently met its funding goal on Kickstarter. Headphones are available in all shapes, sizes and qualities but it's the additional technology built into the Aivvy Q headphones that helped fund its Kickstarter with plenty of time to spare.
The Aivvy Q headphones (pronounced "ivy") are described as the first Internet of Things headphones. The product more or less eliminates the need to have a smartphone or tablet to stream from as it is its own independent player.
Music starts playing instantly when you put the wireless headphones on. You can tap on the side of the ear cup to favorite a song, swipe forward to go to the next song, swipe backwards to rewind or rotate the entire dial to switch to a different music station.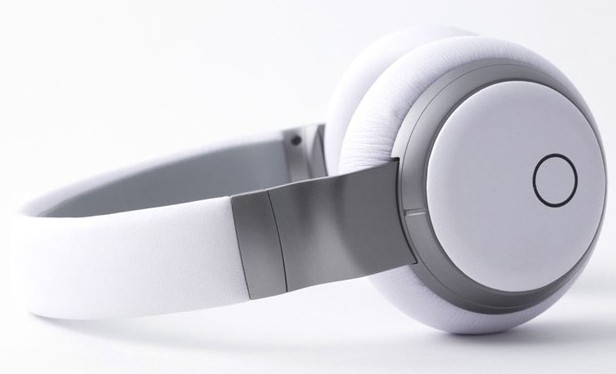 There's a companion mobile app that can help with setting up music channels (it'll also show you details about the current song playing) but the cool thing is, it's not necessary.
Over time, Aivvy Q learns your music preferences and through the use of recommendation engines, selects new music that you're likely to enjoy. While the headset is charging, new tunes are loaded directly to the internal 32GB of storage from the Aivvy Cloud at no less than 320kbps quality so you'll have stuff to listen to even when offline.
The headset itself is constructed of a combination of leather, aluminum, fabric and plastic and will be offered in white, black and brown color schemes. It also features dual-mode adaptive noise cancellation that can be disabled and when you take the headphones off, the music pauses automatically. Battery life is said to be rated at up to 40 hours of continuous playback with a full recharge taking three hours to complete.
It'll include a traditional audio cable so you can use them like a standard set of headphones if you so wish.
There are a few things to point out. First, Aivvy claims it has a catalog of 40 million tracks although it's unclear which company is providing them or if Aivvy is taking care of everything. Furthermore, the fee for the music service hasn't been set yet although backers will get the first year of service free.
Those interested in supporting the campaign will need to pledge at least $249 to guarantee delivery of an Aivvy Q. Headphones are expected to ship in October 2015.
Integrating a streaming service into headphones is one of those ideas that seems so logical, it's a wonder nobody has done it before. Or perhaps others have thought about it but simply haven't launched their new product yet (Apple is working on a new Beats streaming service, after all).