A sign of the times: Oxford Dictionaries Word of the Year is an emoji
By Shawn Knight

TechSpot is celebrating its 25th anniversary. TechSpot means tech analysis and advice
you can trust
.
For the first time ever, the Oxford Dictionaries Word of the Year isn't a word at all - it's a pictograph, better known in today's culture as an emoji.
The publication said in a blog post that there were other strong candidates from a range of fields but ultimately, they felt the Face with Tears of Joy emoji best reflected the ethos, mood and preoccupations of 2015. But how did it come to that conclusion?
To help analyze emoji usage, the Oxford University Press partnered with mobile technology specialist SwiftKey. Their findings indicate that the Face with Tears of Joy emoji was the most used globally in 2015, having made up 20 percent of all emojis used in the UK and 17 percent of those in the US through October. That's up from just four percent and nine percent usage, respectively.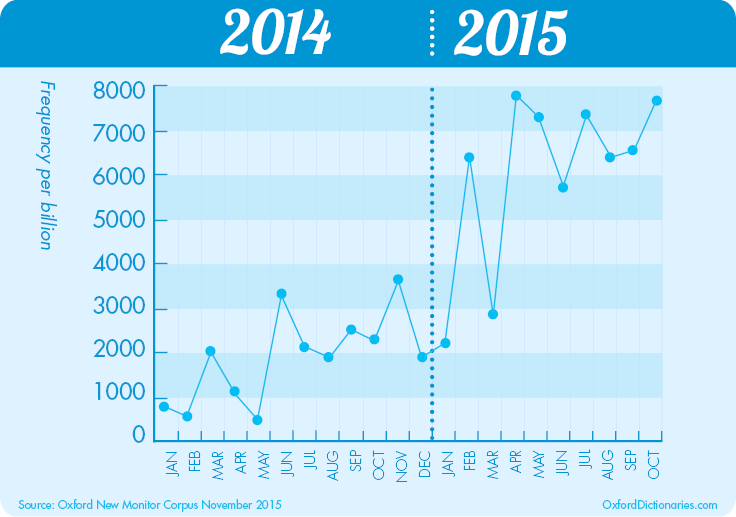 Despite having been around since the late 1990s, it wasn't until this year that adoption really gained traction among youth. That's not to say adults and even brands haven't embraced the emoji as public figures such as Hillary Clinton and brands like Domino's welcome them (it's now possible to text a pizza emoji to Domino's to order your favorite pizza). Even more important is the fact that they've become a nuanced form of expression that can cross language barriers.
While the designation may seem preposterous to some, the Oxford Dictionaries has had its finger on the pulse of modern culture for some time now. For example, its Word of the Year in 2013 was "selfie" and last year, "vape."