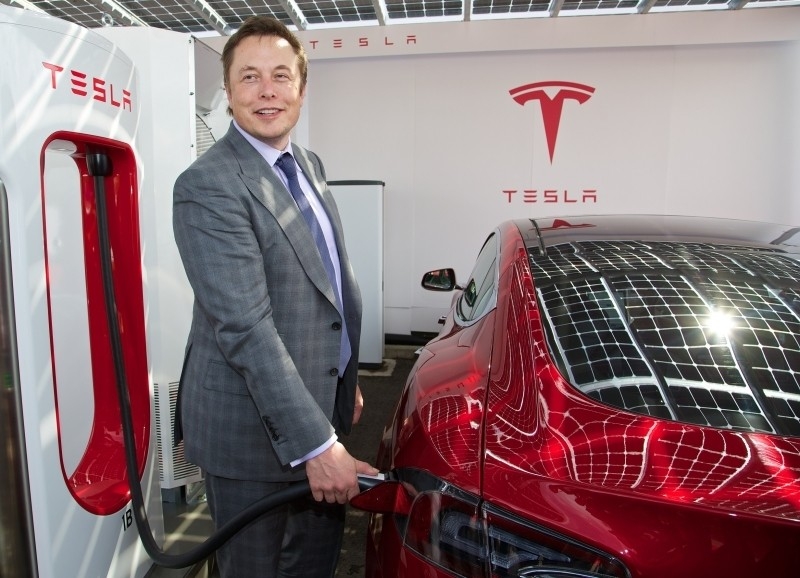 TechSpot is celebrating its 25th anniversary. TechSpot means tech analysis and advice
you can trust
.
Rumors that Apple is developing an electric car have been circulating for quite some time now, but so far the company hasn't commented on it. But one person who thinks it's pretty obvious that the Cupertino firm is working on the project is Tesla's Elon Musk, who said it was an "open secret" that Apple is making a rival electric vehicle.
In an interview with the BBC, Musk highlighted the enormous number of people that Apple has hired from the automotive industry over the past 12 months as evidence. "Well, it's pretty hard to hide something if you hire over a thousand engineers to do it," he said. "This is an open secret."
Rather than seeing Apple's electric - and possibly self-driving - car as a threat to Tesla's range of vehicles, Musk said he welcomed any company's participation in the electric vehicle industry, but warned that it was "quite hard to do."
"Tesla will still aspire to make the most compelling electric vehicles, and that would be our goal, while at the same time helping other companies to make electric cars as well."
Musk spoke of his vision of a future where driving yourself would become a hobby rather than a necessity as all cars would be electric and self-driving. "In the long term, nobody will buy a car unless it is autonomous. You will only drive if you want to drive," the tech entrepreneur said. He added that cars that could not drive themselves would become a "strange anachronism" before too long.
Musk hasn't always been so civil when talking about Apple; in October last year, he jokingly called the iPhone maker "Tesla graveyard," referencing the number of fired Tesla employees Apple has hired.
More possible evidence that Apple is working on a vehicle - allegedly codenamed Project Titan - emerged last week when the company registered a trio of automobile-related domain names, including apple.car and apple.auto.