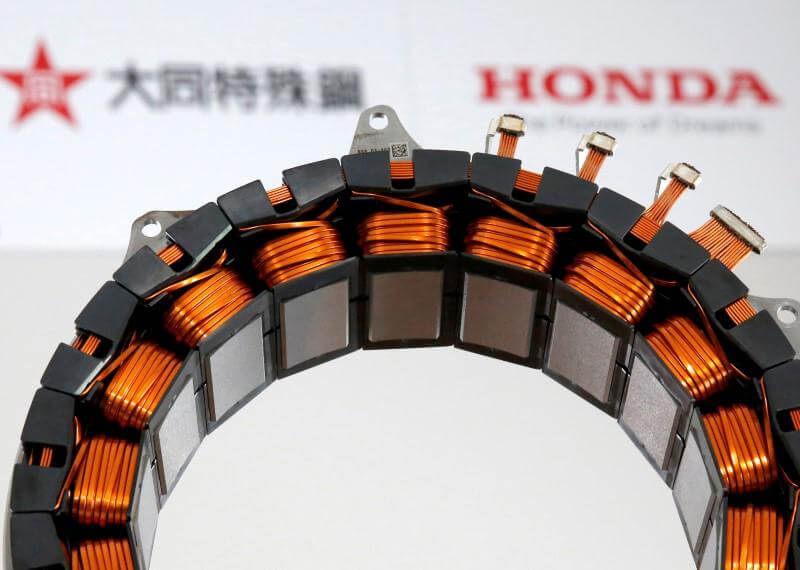 TechSpot is celebrating its 25th anniversary. TechSpot means tech analysis and advice
you can trust
.
Honda has developed the world's first hybrid car motor that doesn't use heavy rare earth metals. The automaker said the new motor will reduce the company's dependency on the expensive materials that are mainly supplied by China.
The motor was co-developed alongside Daido Steel Co. using the company's magnets. These don't contain dysprosium and terbium, making the motors 10 percent lighter and 8 percent cheaper to produce.
More than 80 percent of 17 rare earth elements come from China, and are found in everything from smartphones to missiles. But the country's decision to restrict exports in 2010 left some users frantically trying to get their hands on lanthanum, neodymium, cerium and other rare elements.
Honda promised to reduce its use of heavy earth metals 10 years ago, but a price jump in 2011 prompted the partnership with Daido, the company said. "This technology will lower our costs and reduce our exposure to price fluctuations," a Honda official told reporters.
The new motors will first appear in the compact Freed minivan. The vehicle is currently available in Asia, and this next version will be unveiled in the fall. While it does forgoe heavy rare earth elements, it still contains the light rare earth element neodymium, which is found in North America, Australia, and China.
Both Nissan and Toyota have said that they are also looking to develop alternative motors for hybrid and electric cars that don't require rare earth minerals.
image credit: REUTERS/ISSEI KATO