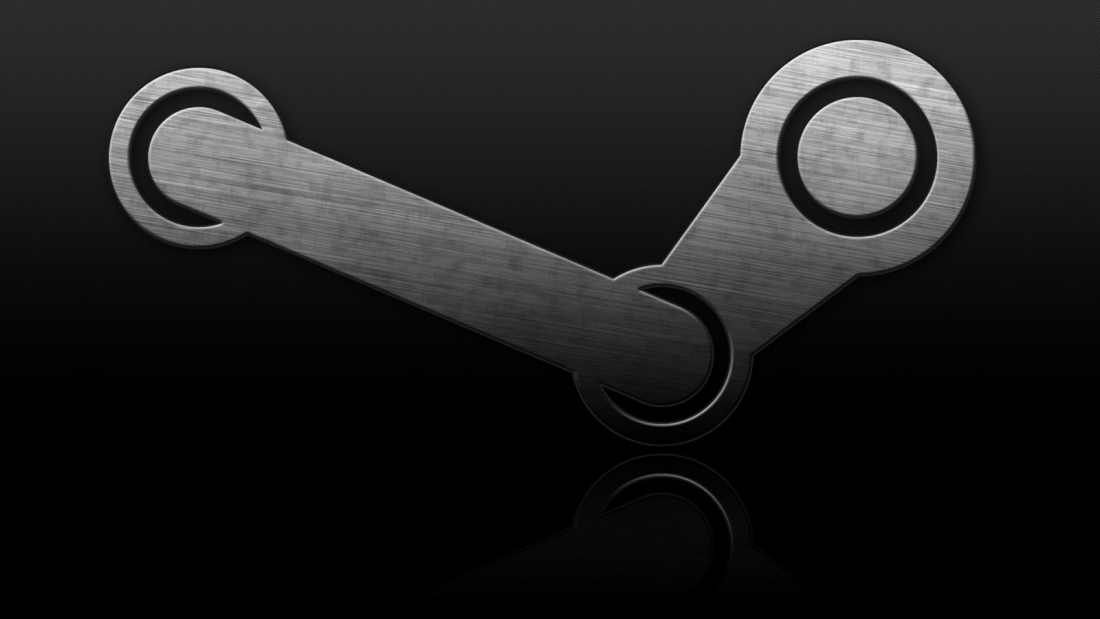 TechSpot is celebrating its 25th anniversary. TechSpot means tech analysis and advice
you can trust
.
The results of the Steam hardware and software survey for the month of September have arrived. It shows that while Windows 10 is still the preferred choice for almost half of all users, the popularity of Microsoft's newest OS has decreased slightly since August. Moreover, use of Windows 7 and Windows 8.1. has increased.
Windows 10 became the number one operating system for Steam users when it knocked Windows 7 off the top spot back in April. Its market share has been growing since then, and in August it increased by 2.7 percent. But it seems to have hit a peak, with Windows 10 64-bit usage falling by 0.16 percent and Windows 10 dropping by 0.10 percent.
Interestingly, it appears a small number of people have reverted back to Windows 7 and Windows 8.1 - the only versions of Microsoft's OS to see an increase during September. It's possible that the expiration of the free upgrade offer last month is responsible for the slowdown in Windows 10 growth.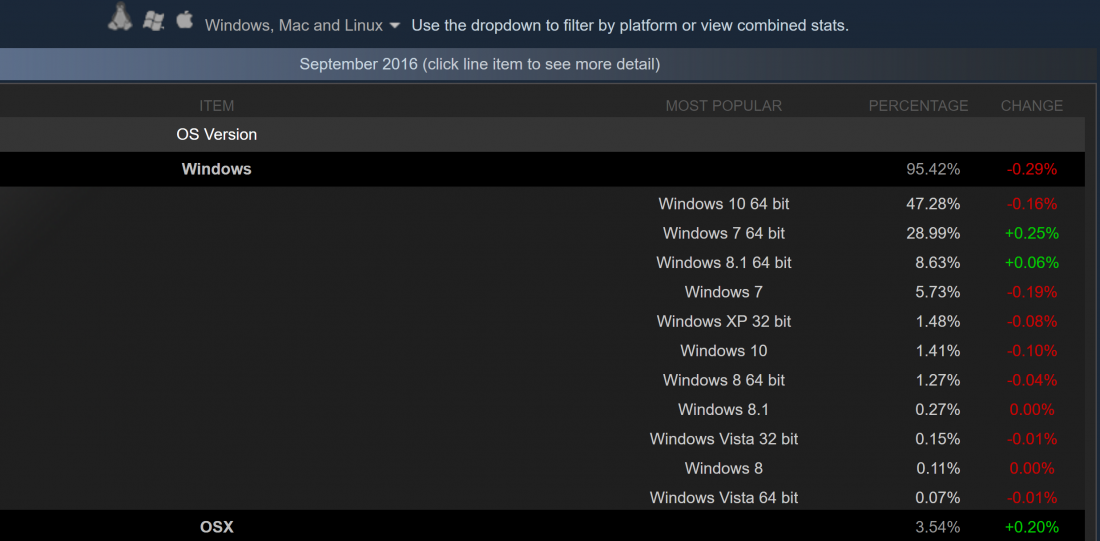 Away from Windows, Nvidia continues to dominate the survey's video card section, making up the entirety of the top ten most popular GPUs. AMD's Radeon 7900 series is the highest entry for the red team, sitting in the number 11 position.
The GeForce GTX 970 continues to hold on to the top position that it has occupied since December, despite overall user numbers dropping by 0.19 percent. It is now the preferred card of 7.13 percent of Steam users - its lowest point since May.
The 970's decrease could be attributed to the rise in popularity of Nvidia's new GeForce 10 series cards. The GTX 1060 was September's fastest growing DirectX 12 GPU, jumping 0.56 percent from the previous month. The number of GTX 1070 users increased 0.44 percent, making it the most popular 10 series card. And the number of people using the powerful GTX 1080 went up by 0.20 percent.
It was revealed in August's survey that VR headset sales among Steam users had slowed down. September is no different, with the HTC Vive up just 0.01 percent and the Oculus Rift down by the same margin.
It's speculated that the revelations regarding Oculus co-founder Plamer Luckey's connection to a pro-trump organization that spreads anti-Hillary memes may affect sales of the Rift. The story broke late last the month, so it likely had little influence on September's survey. But we'll find out from October's results whether Luckey's actions have damaged sales of the headset.