Comcast, Netflix partnership to materialize next week
By Shawn Knight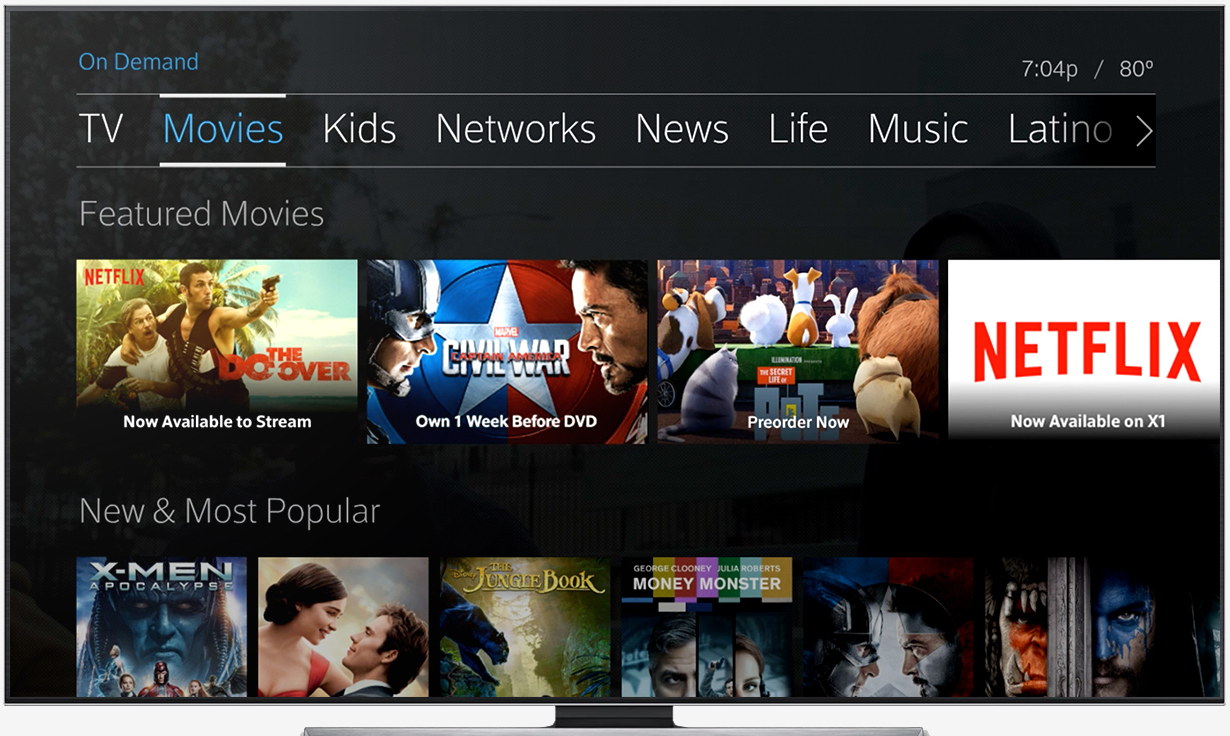 TechSpot is celebrating its 25th anniversary. TechSpot means tech analysis and advice
you can trust
.
Traditional cable providers have been at odds with subscription streaming and over-the-top providers for a few years now. Rather than try to fight a losing battle, Comcast has wisely come to the realization that perhaps the two can co-exist (if for nothing else, to slow the loss of defectors until they can come up with a better solution).
Answering to rumors, the two companies confirmed in July that they were indeed working on a joint venture. On Friday, they revealed all.
Starting next week, Netflix will be integrated directly into Comcast's X1 platform in what can only be viewed as a win for all parties involved.
For Xfinity customers, the integration will eliminate the need to switch inputs and juggle multiple remotes to watch something on Netflix. Further simplifying things, customers will be able to launch the Netflix app simply by saying "Netflix" into the X1's voice remote.
Perhaps more importantly, Netflix's content library will be seamlessly integrated into the X1 platform. This means you'll be able to search for an actor and see everything they're in across both Xfinity and Netflix. What's more, users could begin watching a series like The Walking Dead or Scandal from the very beginning (via Netflix) and continue on through the latest episodes (via Xfinity).
For Comcast, the deal could help stem the tide of subscribers canceling their service and moving to cheaper over-the-top services and free over-the-air programming. For all of the benefits that cutting the cord affords, pay-TV is still unmatched in some areas.
Although not mentioned, the deal will also likely serve as an additional source of revenue for Comcast as Netflix is no doubt providing some sort of kickback in exchange for Comcast adding their service.
The partnership offers Netflix the opportunity to reinvigorate domestic subscriber growth, an area that has shown early signs of saturation. Older generations or customers that otherwise haven't yet been exposed to streaming apps and services could be worthwhile targets. To make signing up less of a daunting task, Netflix's monthly charge can even be added to a customer's Comcast bill.
Some will no doubt argue that, if you already pay for traditional cable, you don't really need a Netflix account. Up until just a few years ago, most would have probably agreed with that statement. Since that time, however, Netflix has built an impressive stable stocked with compelling original content like Orange is the New Black, Fuller House, House of Cards, BoJack Horseman and Stranger Things - shows that you simply can't find anywhere else.
As the old saying goes, if you can't beat 'em, join 'em!