Apple debuts Night Shift on macOS and a new file system in iOS
Apple users rejoice, new features arrive today
By Jose Vilches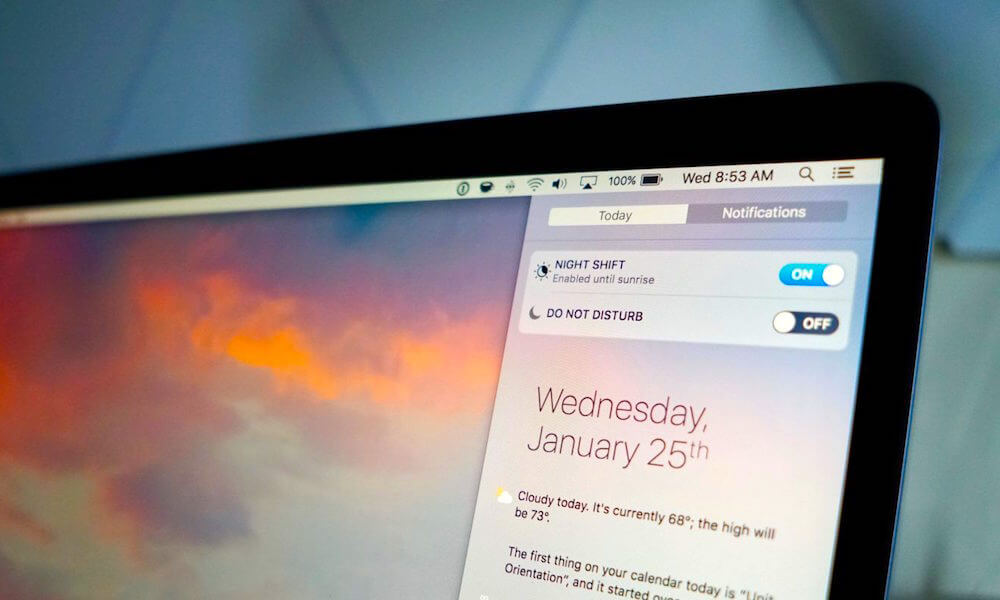 TechSpot is celebrating its 25th anniversary. TechSpot means tech analysis and advice
you can trust
.
Apple rolled out new versions of macOS and iOS today, bringing the usual round of fixes alongside some new features. On the macOS side of things version 10.12.4 marks the arrival of Night Shift to Apple's desktop operating system, which gradually adjusts the color of your display after sunset, shifting colors to a warmer hue that's easier on the eye and is supposed to help you more naturally go to sleep.
Scientists say that staring at blue light emitted from displays at night can negatively affect a person's circadian rhythm --- that is, it can mess with your sleep patterns and keep you up late.
The night shift concept was first popularized by an app called F.lux which is currently available for Android, Windows, and Linux --- it was formerly available for iOS and macOS before being removed from the App Store in mid-2016 for a supposedly unauthorized use of the iOS SDK and Xcode. Microsoft is also adding a blue light option in Windows 10 Creators Update, and a few Android handsets have the feature as well.
Night Shift for Mac works in similar fashion to Night Shift on iPhone and iPads, users can set custom times for the display's colors to shift from the Displays section of System Preferences. A Toggle to turn Night Shift on is available in the Notification Center and you can also ask Siri to turn it on.
Aside from Night Shift, the update also includes dictation support for Shanghainese, cricket score integration for Siri, improved PDFKit APIs, and new iCloud Analytics options.
Meanwhile, iOS has been updated to version 10.3, with is likely this version's last major update before iOS 11 lands sometime in September. The new version marks a shift from the 31-year-old Hierarchical File System (HFS) for iOS devices, to the new Apple File System (APFS). The latter is designed to better take advantage of flash or SSD storage, stronger encryption, improve read and write speeds, and adds support for features like snapshots so restoring files should get a lot easier in the future.
While the updated file storage system is the most significant change in iOS 10.3, the update also brings some user-facing improvements like iCloud storage usage breakdown, new (faster) app animations, a new Podcasts app widget, a new ind My AirPods feature and more.
Image credit: 9to5Mac