THQ Nordic officially announces 'Darksiders 3' today
The next Darksiders game will apparently have a more open world
By Cal Jeffrey
TechSpot is celebrating its 25th anniversary. TechSpot means tech analysis and advice
you can trust
.
According to IGN, THQ Nordic has just released a reveal trailer for Darksiders III. Earlier, Gematsu mistakenly reported the game details were leaked by Amazon. The assumption was understandable considering that Gematsu spotted the Amazon product page posted five hours before IGN broke the news. Plus, a couple of details seemed indicate that the product page may have been put up by mistake.
At the time that Gematsu published its article, an official release date for Darksiders III has not been announced by THQ Nordic, publisher of the series. Since the release date given on Amazon's product page of December 31, 2018 is an obvious placeholder, it was natural to assume that Amazon may have inadvertently published the product page prematurely.
Secondly, starting preorders 20 months in advance seems highly unusual as well. Time until launch for preordering is usually measured in weeks, not years. For example, a current list of the top 20 most preordered games has Destiny 2 with the longest wait of 23 weeks or roughly six months. Now granted, there are probably preorders out there that are longer that did not make the top 20, but it is likely to be a safe bet that you would not find many preorders that were still more than a year and a half away from release.
That said, Amazon gives us plenty of information about the title. In addition to the game's artwork, the page provides a general description of Darksiders III.
"Return to an apocalyptic Earth in Darksiders III, a hack-n-slash Action Adventure where players assume the role of FURY in her quest to hunt down and dispose of the Seven Deadly Sins. The most unpredictable and enigmatic of the Four Horsemen, FURY must succeed where many have failed - to bring balance to the forces that now ravage Earth. Darksiders III is the long-anticipated, third chapter in the critically-acclaimed Darksiders franchise."
If you are unfamiliar with the game, the heroes of the series are the four horsemen of the apocalypse. Traditionally the four horsemen are Pestilence (or Conquest), War, Famine, and Death. In the Darksiders series, they are War (Darksiders), Death (Darksiders II), Fury (Darksiders III), and Strife (presumably Darksiders IV). The player assumes the role of the horsemen in each game with an overarching goal of maintaining the balance between heaven and hell.
The games are your typical hack-and-slash fair with RPG elements and some puzzle solving breaking up the action. While the gameplay overall was mechanically similar between the first and second games, War and Death each had different abilities that made the gameplay somewhat different.
War was a brawler, focusing on powerful attacks. Death fought with dual scythes, but also has a grappling hook and certain other powers that allowed him to solve puzzles and get about differently than War. Death was still a fighter, but combat was a bit more agile than it was with War.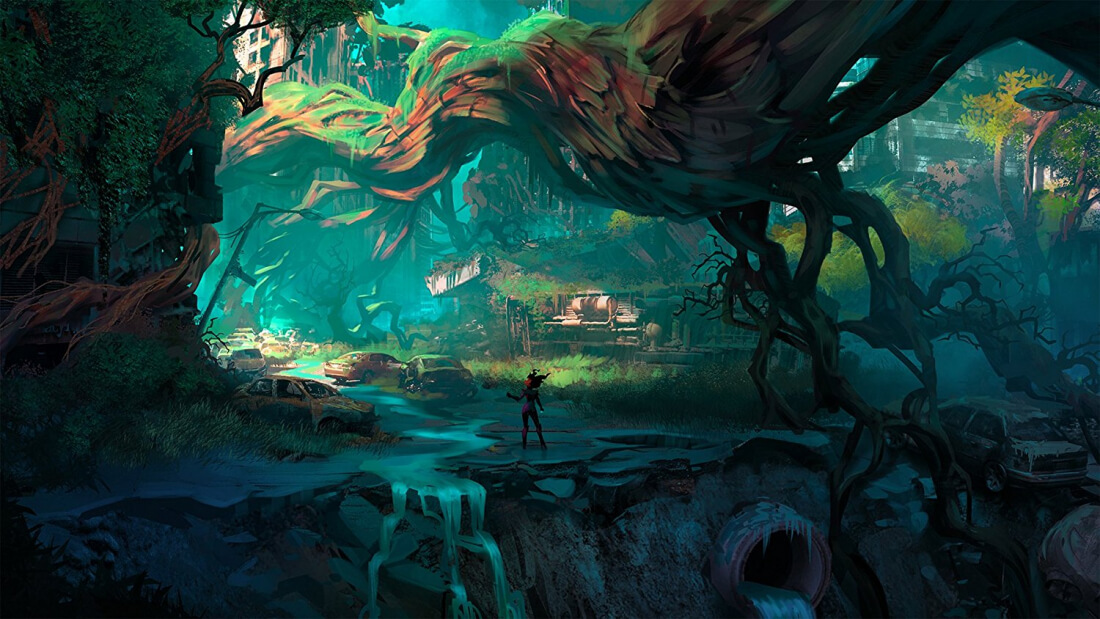 According to the Amazon product page, Fury will be more magic focused. Her primary weapon will be a whip, but she also has magical powers that will change her form, give her access to different weapon sets, and help her get around the battlefield.
Darksiders III also seems to be a bit more open world than the first two titles, which were rather linear.
"Explore an open-ended, living, free-form game world in which FURY moves back and forth between environments to uncover secrets while advancing the story," the product description says.
The first two iterations did not have a significant exploration element, but it seems like Darksiders III will include at least some exploration within a larger game world. While the game does seem to depart somewhat from the series, IGN noted that Gunfire Games, the studio that will be working on this one rather than Vigil, is made up of several ex-Vigil employees. Former Vigil directors, producers, and artists who worked on the first two games are developing Darksiders III, so story and general gameplay consistentcy between games should not be affected.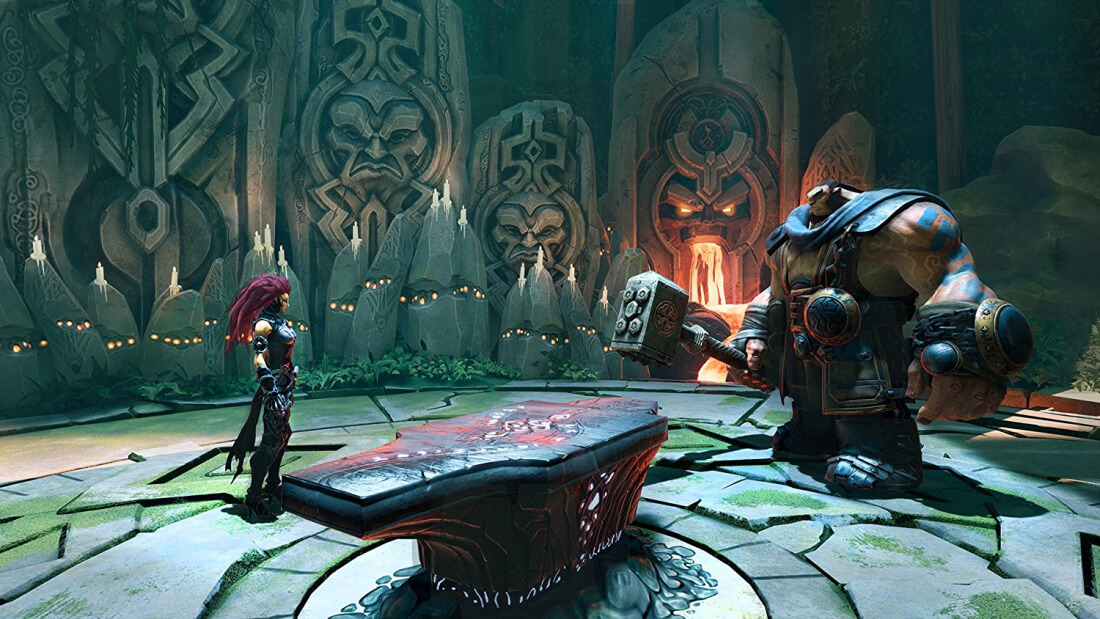 The video and the description also tell us that Fury's primary enemies with be "the Seven Deadly Sins." Presumably these will be sentient manifestations of envy, gluttony, greed, lust, pride, sloth, and wrath. The giant facing Fury in the above screenshot may even be one of the Sins; Gluttony perhaps?
The game still does not have a precise release date. The video just assures us that it will be released in 2018. In the meantime, it appears that at least Amazon is taking preorders. Darksiders III will be available on PC, PlayStation 4, and Xbox One, so if you prefer the digital version, check with your respective online store.