Apple Watch Series 3 reviews are in, see what the experts think
LTE connectivity and battery life seem suspect
By Shawn Knight
TechSpot is celebrating its 25th anniversary. TechSpot means tech analysis and advice
you can trust
.
Apple's smartwatch took a big step forward last week with the introduction of LTE connectivity on the new Apple Watch Series 3. While far from groundbreaking, it is the first Apple wearable that doesn't have to rely on a paired smartphone for connectivity. Is that enough?
If you're planning on picking up Apple's latest, you'll probably want to do a bit of research as early reviews raise some pretty serious concerns.
Lance Ulanoff from Mashable talks design:
From a design perspective, and aside from the red dot, the Apple Watch Series 3 looks the same as the Series 2. It has the same touch and force-sensitive Retina display (390 x 312 on the 42mm, 340 x 272 on the 38mm). It's also worth noting that the 42mm stainless steel wearable I tested is the same size as the previous edition (42.5 x 36.4 x 11.4 mm). It's heavier, but by less than a gram (52.8 grams versus 52.4 g) and I promise you won't notice the difference on your wrist.
9to5Mac's Zac Hall on Siri:
S3 also makes Apple Watch powerful enough to enable voice feedback from Siri which feels lightning fast now. I originally thought it was a design decision not to include voice feedback with Siri on Apple Watch and I highlighted this is my original Apple Watch review.

It turns out it was a performance restraint and not a design decision, and the Apple Watch Series 3 remedies that. Seeing your words appear as text as you speak and trusting Siri to quickly respond when you glance away dramatically improves the reliability of the experience.

I found myself giving Siri commands with more confidence and less awkwardness and frustration thanks to the new found responsiveness. (I only saw one 'I'll tap you when I'm ready' message from Siri on Apple Watch Series 3, and it processed in a split second.)
Your phone may not be necessary (but it kinda is) as Scott Stein from CNET points out:
I could check things on Apple's apps, but third-party apps wouldn't always work. And also, to get notifications from third-party apps in the cloud, your iPhone needs to be powered up somewhere so the Watch can communicate with it via the cloud. So, yeah: even if you're out running without your iPhone, it still needs to be powered up and online somewhere. Weird, but true.

Apps can't be installed directly from the watch, either, unlike on Android Wear and Samsung Gear watches. But I could easily check my email, even on my work account (which automatically imported settings from my iPhone during setup).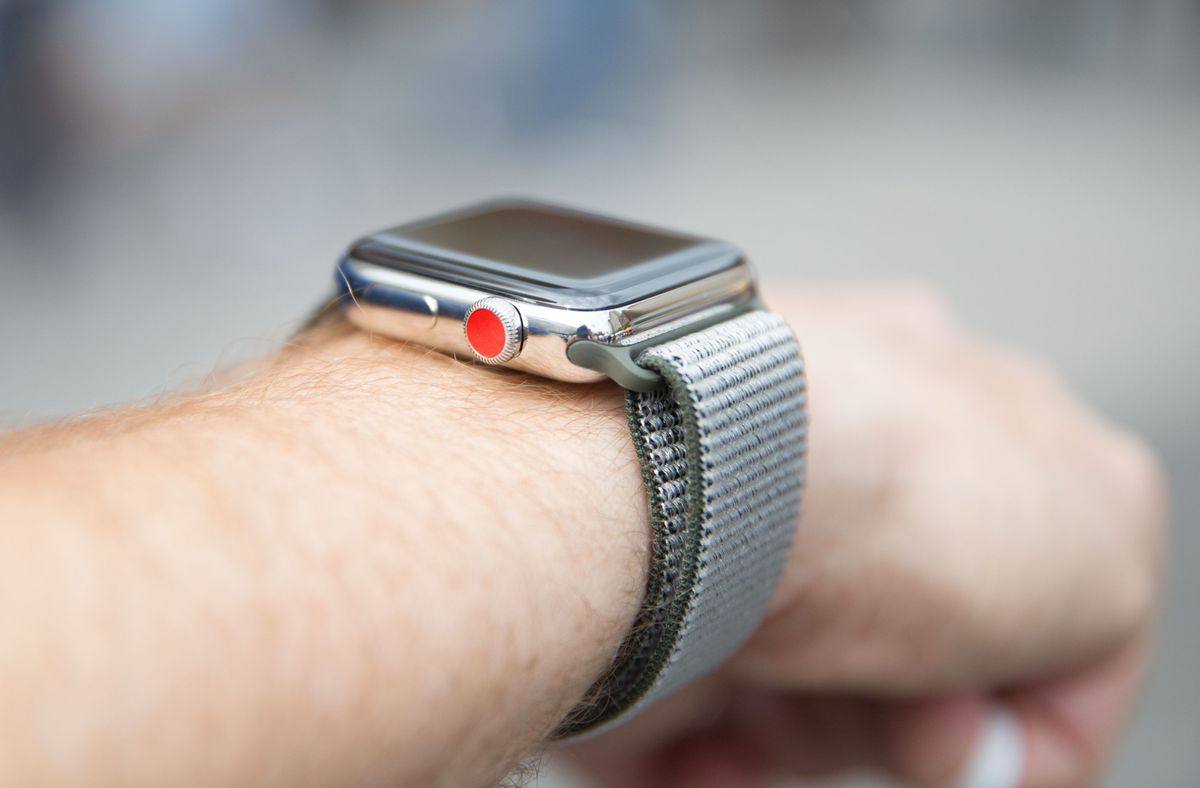 David Pierce with Wired touches on the Watch's overall performance and UI:
Otherwise, performance feels dramatically better than any previous Watch. Everything's zippy and simple---I hardly ever found myself staring at loading screens, which happened constantly on older versions. I still find the whole interface sort of convoluted. The vertically stacked dock makes it easy to flip through my most-used stuff, but the constellation of apps takes forever to navigate, and it's hard to know which things you manage on the watch itself and which you need a phone for.
The Wall Street Journal's Joanna Stern experienced issues with both battery life and connectivity:
You're lucky if the battery allows you to roam on cellular for longer than half a day – especially if you're making calls. And only a limited number of third-party apps work without the phone close by. (No Instagram, Twitter, Uber.)

Most worryingly, my colleague Geoffrey Fowler and I experienced cellular connectivity issues on three separate pre-production models, in two different states, on two different 4G LTE carriers.

On the AT&T-connected models, the cellular connection dropped, calls were often choppy and Siri sometimes failed to connect. On the one that ran on T-Mobile, I experienced several dropped connections.
Fitness buffs have a lot to look forward to as Nicole Nguyen from BuzzFeed highlights:
As a smartwatch with fitness features, I like the Apple Watch a lot --- and watchOS 4, the new software for Apple Watch, includes a lot of new stuff: HIIT tracking, back-to-back multi-sport activities (like triathlons, for example), and more heart rate analysis. If you really just want a fitness tracker and are not that interested in the "smart" part of the watch, the more lightweight Alta HR from Fitbit may be more your speed (though there are trade-offs there, too, with heart rate accuracy).
Lauren Goode from The Verge discusses how much LTE service will cost on top of your monthly cellular bill:
If you're intrigued by the Watch with LTE, you're also going to have to factor in a monthly cellular cost. You don't need a separate plan or phone number for the Watch, but you will need to pay a separate fee. All four of the big wireless carriers in the US --- AT&T, Sprint, T-Mobile, and Verizon --- will offer Apple Watch plans, and they're all $10 per month on top of your phone service plan. In most cases, you'll get the first few months free. (Sprint's is technically $15 per month, but you get $5 off if you enroll in auto-pay.)

There's some fine print worth examining, too. For example, Sprint's plan includes unlimited data, but other carriers will base your Apple Watch data usage on the smartphone plan you already have. So if you're an AT&T Unlimited Plus or AT&T Unlimited Choice customer, your Apple Watch Series 3 data will also be unlimited, but if you're on an AT&T Mobile Share Advantage plan, the data from the Watch will count against your monthly bucket.
Apple Watch Series 3 ships on September 22.