EA developers once again tweak Star Wars Battlefront II's progression system
Developers are in damage control mode as stock continues to fall
By Cal Jeffrey 16 comments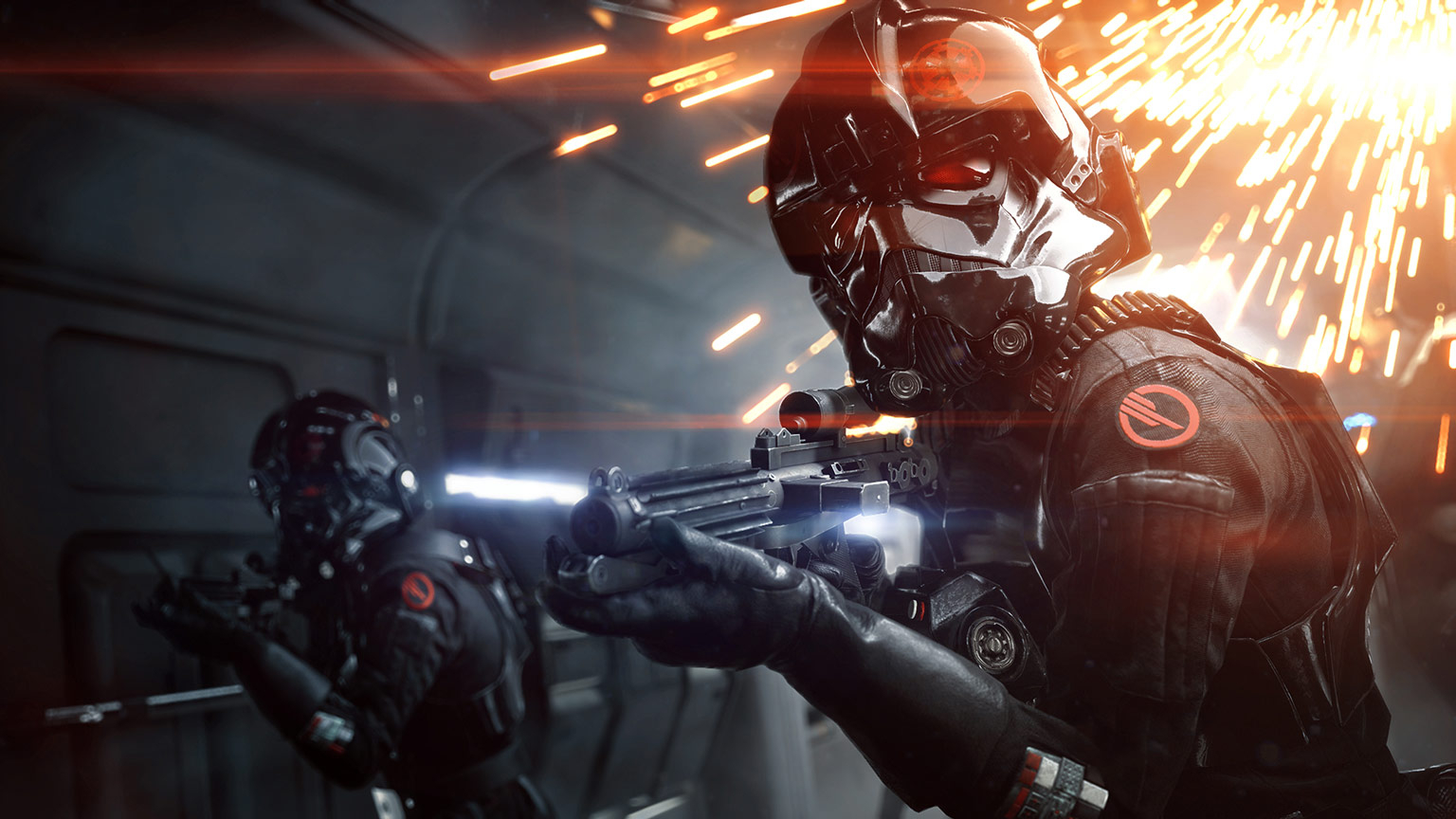 TechSpot is celebrating its 25th anniversary. TechSpot means tech analysis and advice
you can trust
.
Star Wars Battlefront II has been something of a mess for EA since before its release. Those with pre-orders gained early open-beta access to the game and sharply criticized it for its tedious progression system and loot boxes. It appeared that Electronic Arts was shooting for a full-fledged pay-to-win progression system.
The heat from players got so intense that developers have been continually backpedaling on the aggressively paywalled features. They started by removing some of the more obvious P2W elements like Epic Star Cards coming in Crates (loot boxes). Then they lowered the cost of unlocking heroes and eventually shut down microtransactions altogether, at least temporarily.
The latest change to Battlefront's progression system is a boost to rewards given. Despite developers' previous cuts in the costs of upgrading, the system was still far too monotonous, taking hundreds of hours to unlock heroes and upgrade them.
"Today, an update went live that includes some adjustments to the economy and progression," said EA. "While these are only some initial steps toward making much larger changes, some of these are ready to roll, and are available starting today."
Players will now have increased rewards in multiplayer matches. Some players are reporting increases are almost doubled in some cases but EA indicated that MP awards are based on player performance, so mileage may vary.
Developers also addressed a big complaint involving the Arcade Mode by tripling the daily credit cap.
"It's been made clear that you were hitting the Arcade Mode Credit cap faster than we expected, so we wanted to alleviate that by increasing it to 1,500 Credits."
They have also boosted the number of crafting parts that come in the Daily Login Crates. These pieces, used to upgrade Star Cards, are essential for progression. The increase in the number of parts is not huge according to YouTube channel Battlefront Updates but as Star Cards take hundreds of them to upgrade, any boost is welcome.
EA also announced that over the next few weeks, it would be giving away free heroes, maps and vehicles during what it is calling the "Star Wars Battlefront II The Last Jedi Season."
"Stormtrooper-turned-hero Finn joins the fight for the Resistance and Captain Phasma steps on to the battlefront for the First Order. New locations and vehicles will also arrive: you can fight on the ground on the salt-covered planet of Crait in Galactic Assault mode, or take to space in the Starfighter Assault map of D'Qar (flying Tallie Lintra's RZ-2 A-wing, a vehicle you'll be seeing in the film). And, of course, Iden Versio returns in Star Wars Battlefront II Resurrection during the days of the First Order's rise to power."
The changes and free content come after EA shares have fallen in price by more than 15 precent since October 31. The plunge in value equates to a loss of over $3 billion in valuation. The appeasement of players seems to be an attempt to mend or at least slow down the devaluation of shares.
The Last Jedi Season update rolls out tomorrow while the Star Wars Battlefront II Resurrection single-player DLC is set for a December 13 launch.