Battlefield V team loves that Call of Duty may ditch its campaign
Studio sees an opportunity to steal some sales
By Cal Jeffrey 17 comments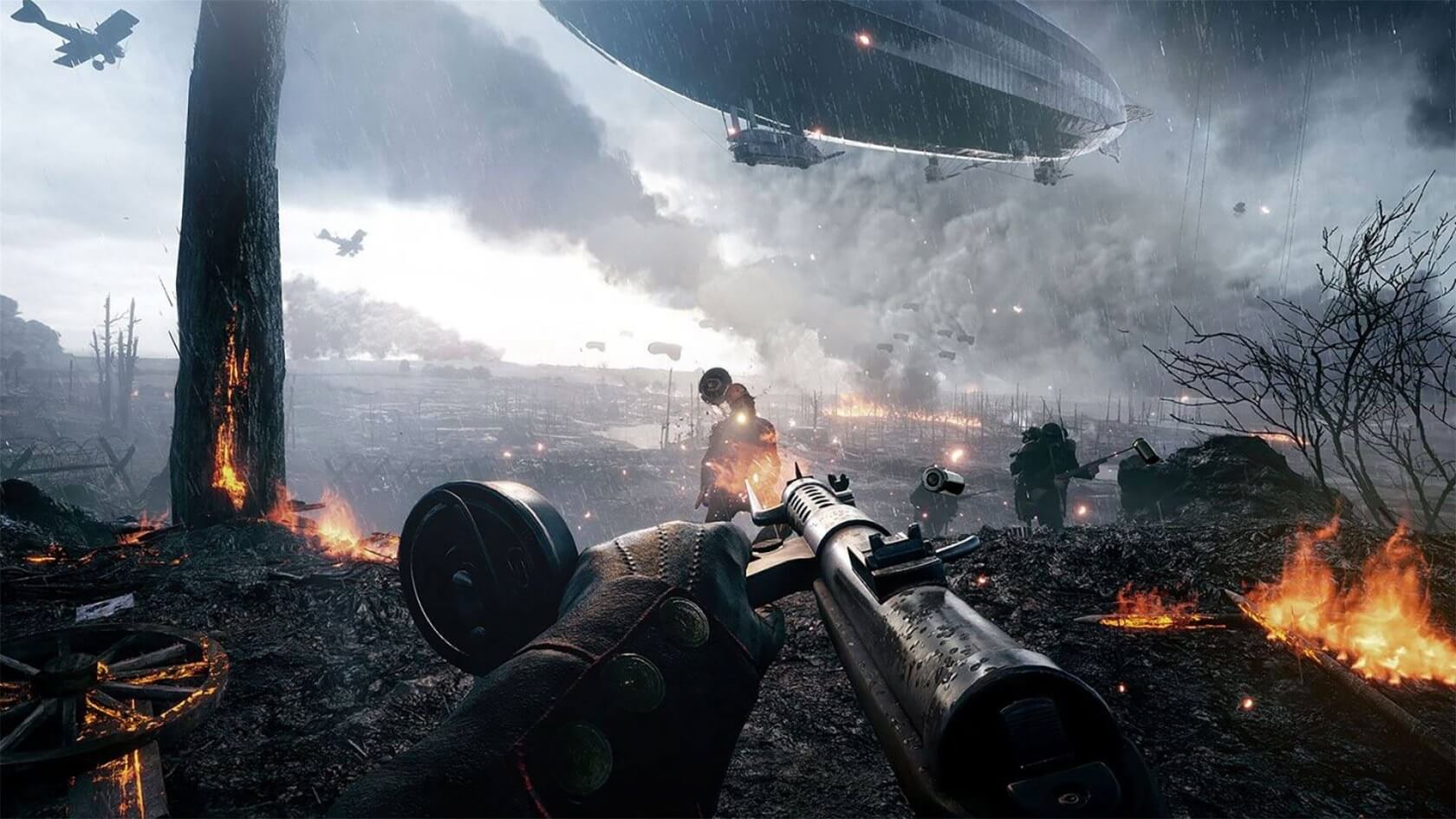 TechSpot is celebrating its 25th anniversary. TechSpot means tech analysis and advice
you can trust
.
Earlier today we stirred up some controversy when we reported that Treyarch might be ditching the single-player campaign in Call of Duty: Black Ops 4. The consensus among TechSpotters is that Activision and Treyarch are shooting themselves in the foot by ignoring the fans of solo story arcs.
According to sources at VentureBeat, the folks over at DICE are "ecstatic." The studio, which is responsible for the Battlefield series seems to agree with our readers that their rival developers are dropping the ball by eliminating the single-player campaign. The way they see it, they are ready to pick up that fumble and run with it.
Football metaphors aside, like CoD's most recent iteration, Battlefield V is going to be set during World War II. DICE has a "vignette-style" story planned and sees Activision's focus on CoD multiplayer as a way to snag its competitor's single-player demographic.
This is not a far-fetched possibility. Many players on the TechSpot forums have already indicated that they have no interest in buying a Call of Duty that has no solo mode.
Longtime TechSpotter Uncle Al said, "Well that makes my buying decision easy ..... NO SALE!"
"Single player is the most compelling reason to buy a CoD game," said davislane1.
The overall consensus here is that Activision is making a very poor decision by ignoring the solo campaign in favor of the latest gaming fad (Battle Royale).
Indeed, Jeff Grubb with VentureBeat points out that despite the fact that CoD may add a battle royale mode, scrapping the single-player experience results in a net loss.
"I have loved some Call of Duty games in the past, and I have skipped the campaign in most of them --- this includes the entries in the series that I spent 1,000-plus hours with. But I can't help but recoil at the value proposition of paying $60 for just online multiplayer modes. Paying the same price for what many will perceive as a smaller game may turn into a tough sell for the Call of Duty team."
However, it is well worth mentioning that Treyarch or Activision have not officially announced anything regarding the content of Black Ops 4. In fact, when Polygon sought comment on the matter, Activision's response was, "We don't comment on rumor and speculation."
Call of Duty: Black Ops 4 does not launch until October 12, 2018, but a big reveal is planned for May 17. We will see for sure at that time if DICE's excitement is warranted or not.
While EA has not yet announced a release date for Battlefield V, Expert Reviews is predicting an October launch for it as well based on past major EA releases.