Nintendo announces Killer Queen Black for Switch
The port of the arcade hit will also becoming to PC through Steam
By Cal Jeffrey
TechSpot is celebrating its 25th anniversary. TechSpot means tech analysis and advice
you can trust
.
Recap: Liquid Bit is helping Bumblebear Games port Killer Queen to the Nintendo Switch. The 10-player arcade game will be converted to an 8-player experience for the handheld hybrid and PC.
BumbleBear Games' frantic multiplayer platform arena shooter Killer Queen is coming to the Switch. Nintendo announced today that the Joust-like arcade game is being "redesigned from the ground up."
Dubbed Killer Queen Black, the game will be a 4-on-4 experience rather than the 5-on-5 that the arcade cabinet offers. This will be the first time the game has ever been ported to a home console. However, it's not just coming to the Switch. Co-developers BumbleBear and Liquid Bit have also announced that Killer Queen Black will be available on PC as well.
For those unfamiliar with the game, Killer Queen is an arcade game consisting of a large cabinet with room for five players on each side. Players face off against each other in teams with one queen and four workers. Workers can be powered up into warriors using a berry.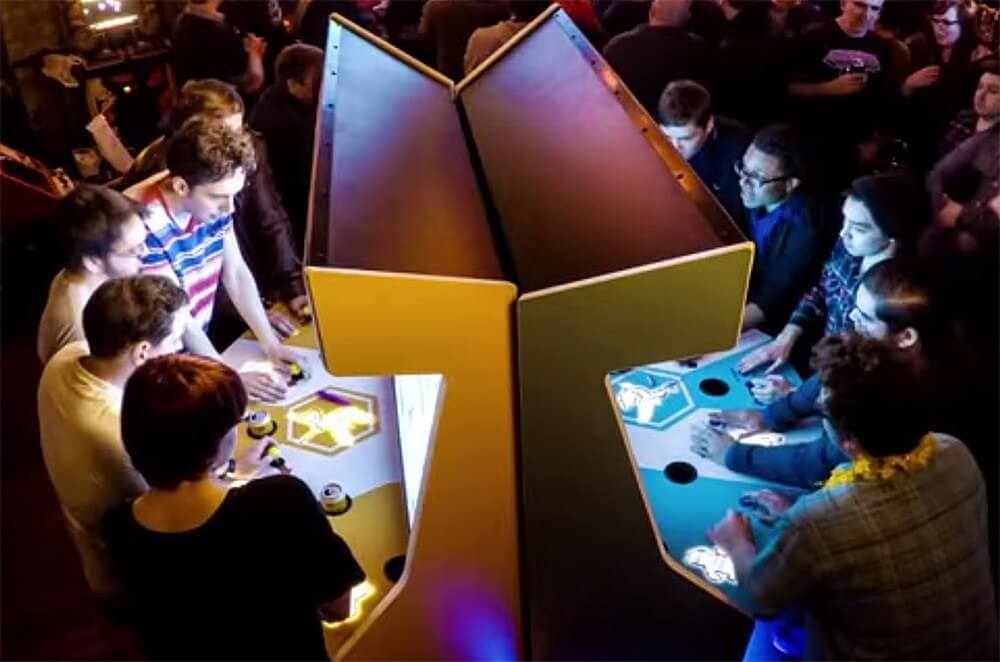 The object is to win against your opponent in one of three ways. First is by killing the other team's queen three times. Only queens and warriors can kill the opponent's queen. The second way to win is by filling your team's hive with berries. Only workers can collect berries. The final way to win is by riding the snail at the bottom of the screen into your team's basket. Only workers can ride the snail. Workers have infinite lives but cannot fight. As you can see, there is quite a bit of strategy involved with the gameplay.
According to the game's Steam page, it has a winter launch window, landing it right at the tail of the holiday season or maybe into Q1 2019.
It is unclear if the Switch version will launch before PC, but Fils-Aime did say, "Play it first on Nintendo Switch later this year," so perhaps Switch users will be able to get it in their stockings.