Samsung unveils its first ever NVMe-based portable SSD
It gets toasty (and throttles), testing reveals
By Shawn Knight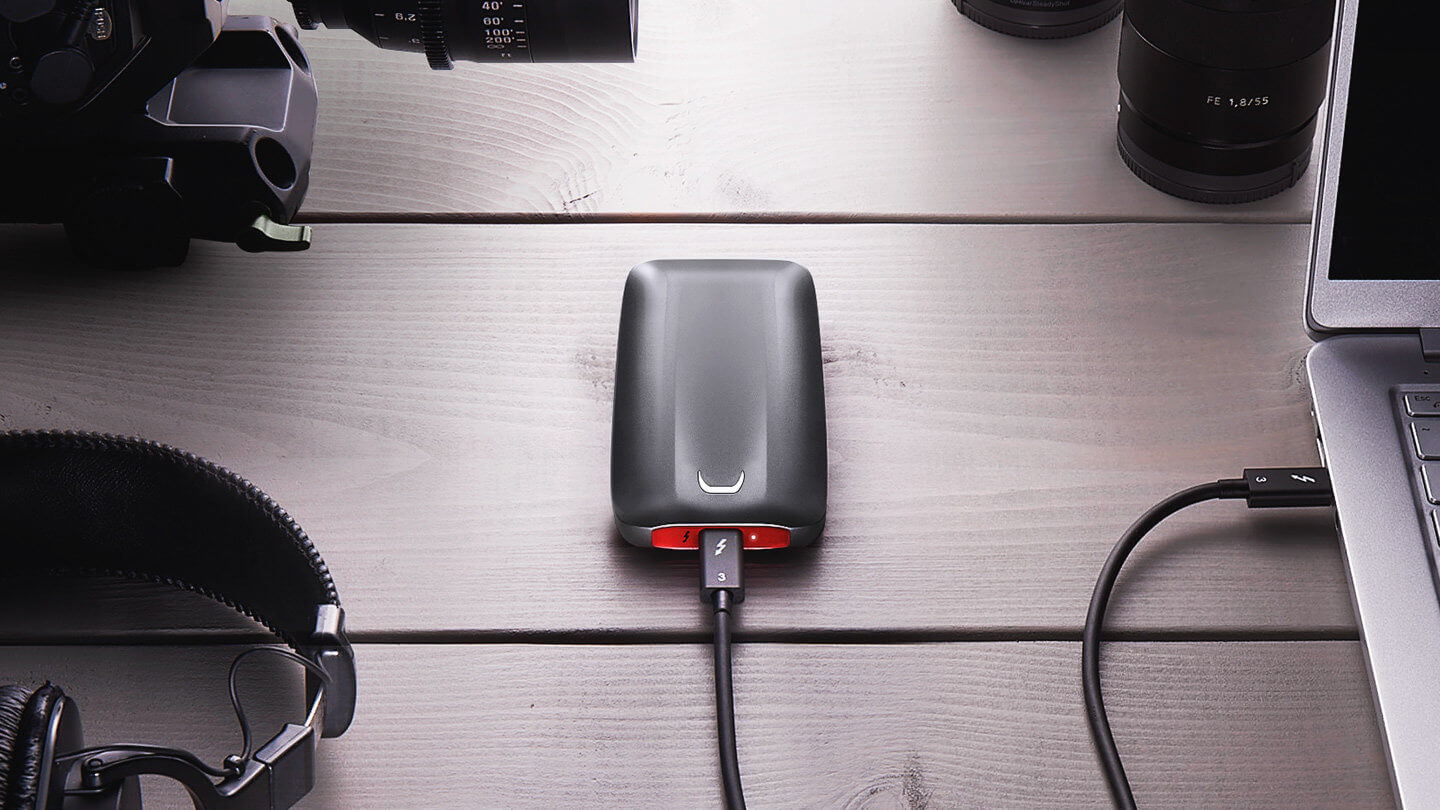 TechSpot is celebrating its 25th anniversary. TechSpot means tech analysis and advice
you can trust
.
A hot potato (literally): Samsung is set to launch its first NVMe-based portable SSD next month but before you pull the trigger, do your research as we're hearing that excess heat leads to some serious thermal throttling.
Samsung on Tuesday unveiled its first ever NVMe-based portable solid state drive, the Samsung Portable SSD X5.
Samsung's new drive leverages Thunderbolt 3 connectivity, enabling read speeds of up to 2,800 MB/s and write speeds of up to 2,300 MB/s. According to Sammy, you can transfer a 20GB 4K UHD video in just 12 seconds.
The portable SSD features a full-metal body with a glossy paint job and a non-slip bottom mat. An internal shock-resistant frame means the drive can withstand accidental drops from a height of up to two meters.
Samsung also points out that the drive features "Dynamic Thermal Guard technology and a heat sink - a mechanical internal solution" to keep the drive from overheating although in AnandTech's review, I see no signs of any mechanical internal solution. To me, a mechanical internal solution sounds like a fan but all I'm seeing is a passive heatsink.
Perhaps Samsung should have considered using a fan, or at least aluminum for the heatsink instead of magnesium. As AnandTech highlights, the drive throttled performance quite a bit in testing, thus impacting overall performance.
Compared to the TEKQ Rapide, it does appear that the X5 chassis is unable to keep temperatures down without extensive throttling. The choice of magnesium compared to aluminum is puzzling (given that the thermal conductivity of aluminum and magnesium are 205 w/mK and 156 W/mK). In addition, the absence of additional surface area in the chassis to dissipate the heat (in the form of ridges or fins) is also a negative. Combined together, we see that the Samsung Portable SSD X5 throttles more under heavy loading compared to some of the other Thunderbolt 3 SSDs in the market.
The Samsung Portable SSD X5 launches globally on September 3 and will carry an MSRP of $399.99 for the 500GB model, $699.99 for the 1TB version and $1,399.99 for the 2TB variant.