The 512GB variant of the iPhone XS Max costs $1449, but it's even more expensive in Europe
Who needs two kidneys, anyway?
By Rob Thubron 19 comments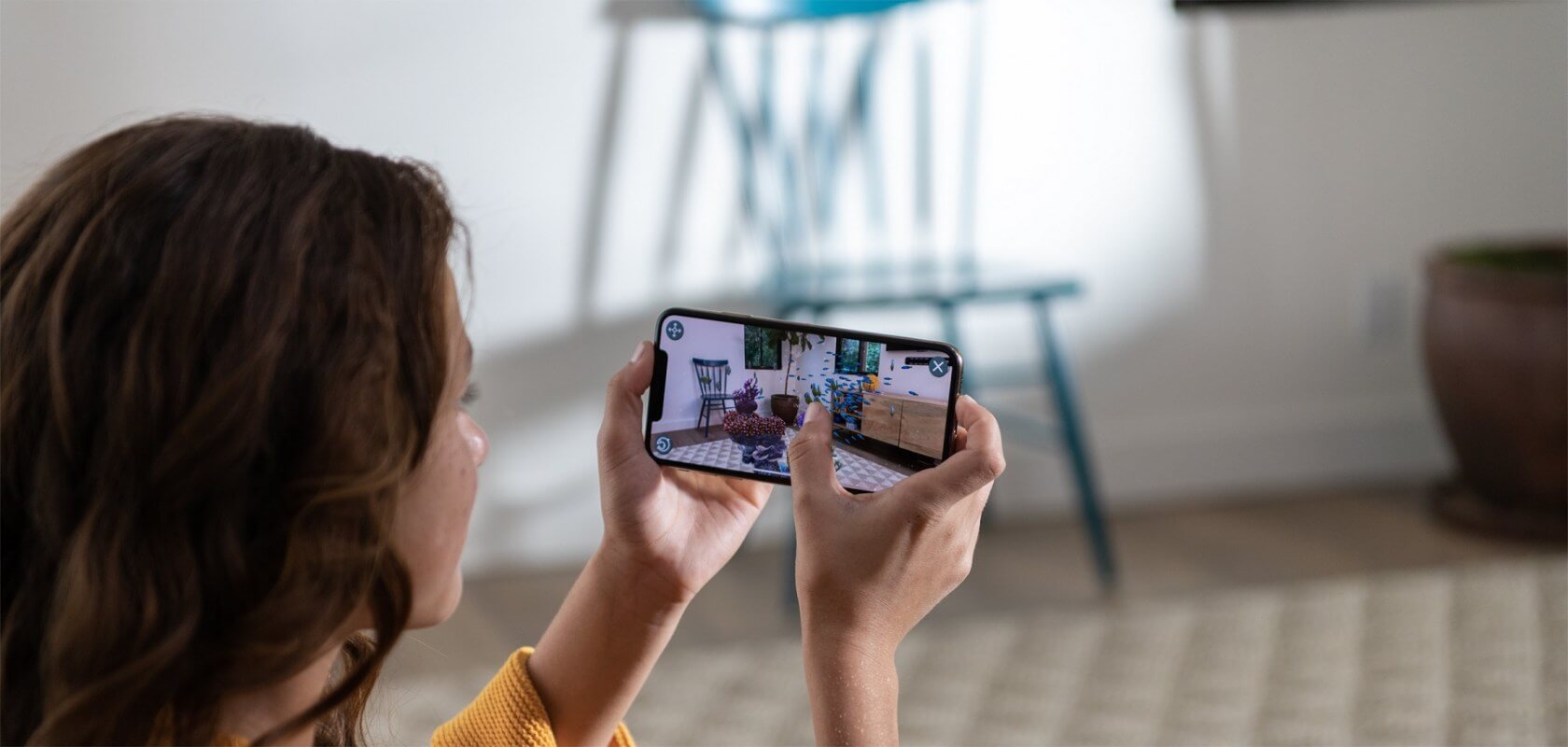 TechSpot is celebrating its 25th anniversary. TechSpot means tech analysis and advice
you can trust
.
In brief: After months of speculation and rumors, Apple launched its new line of iPhones yesterday, confirming suspicions that it would unveil three different handsets. Not known for its policy of releasing value-for-money products, the iPhone XS and iPhone XS Max cost $999 and $1,099, respectively. But in the case of latter, that price reaches and eye-watering $1449 for the high-end variant, and it's even more expensive in Europe.
Back when the now-discontinued iPhone X was released, many eyebrows were raised when it was revealed to be the first mainstream smartphone priced at just under $1000. At its event yesterday, Apple unveiled the iPhone XS, which also starts at $999, along with the iPhone XS Max. With its larger, 6.5-inch display (2688 x 1242) and longer battery life, the XS Max costs more---$1099---but that's only for the 64GB version. If you want a full 512GB, expect to pay $1449.
The 512GB variant of the 5.8-inch iPhone XS is also pricey---$1349---but it seems we're at the point where a top-spec flagship smartphone can cost almost $1500. For comparison, Samsung's recently launched Note 9 with 512GB of internal storage was priced at $1249 at launch---the same price as an iPhone XS Max with 256GB of space.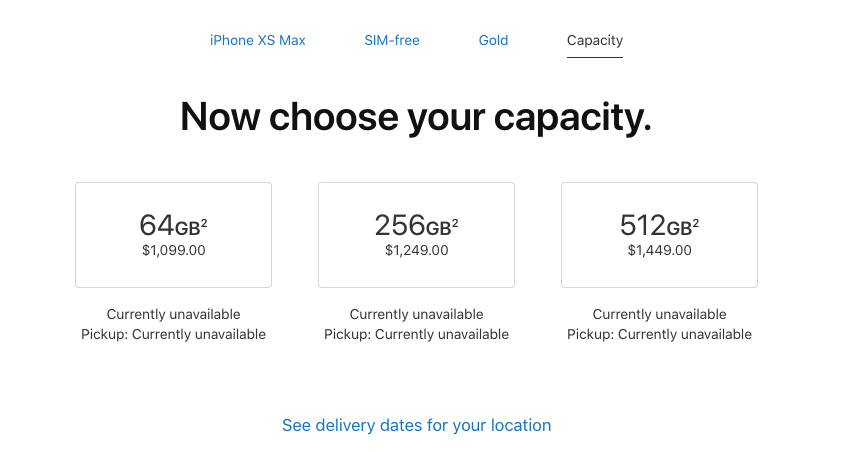 It's even worse in Europe: The top-tier iPhone XS Max reaches £1449 in the UK, equal to around $1891. In Germany, it's $1917. The handset goes for $1950 in Portugal and $1963 in Italy. While in Hungary, it's a massive $2064.
Despite being so costly, buyers of Apple's new iPhones will find that they no longer come with a Lightning-to-3.5mm adapter in the box. Unless you're going wireless or using headphones with a Lightning connector, be prepared to buy the standalone accessory that's priced at $9.
Here is a full list of each new iPhones' starting price in different countries, listed in local currencies.
| Country | iPhone XS | iPhone XS Max | iPhone XR |
| --- | --- | --- | --- |
| France | 1159 Euros | 1259 Euros | 859 Euros |
| UK | £999 | £1099 | £749 |
| Portugal | 1179 Euros | 1279 Euros | 879 Euros |
| Spain | 1159 Euros | 1259 Euros | 879 Euros |
| Germany | 1149 Euros | 1249 Euros | 849 Euros |
| Italy | 1189 Euros | 1289 Euros | 889 Euros |
| US | $999 | $1099 | $749 |
| Mexico | $24499 | $26999 | $18499 |
| Canada | $1379 | $1519 | $1029 |
| Austria | 1149 Euros | 1249 Euros | 849 Euros |
| Belgium | 1159 Euros | 1259 Euros | 859 Euros |
| Denmark | 8899 Kroner | 9799 Kroner | 6699 Kroner |
| Ireland | 1179 Euros | 1279 Euros | 879 Euros |
| Luxembourg | 1120 Euros | 1217 Euros | 830 Euros |
| Netherlands | 1159 Euros | 1259 Euros | 859 Euros |
| Norway | 11490 Kroner | 12690 Kroner | 8690 Kroner |
| Sweden | 12795 Kroner | 13995 Kroner | 9495 Kroner |
| Switzerland | 1199 Francs | 1299 Francs | 879 Francs |
| UAE | 4229 Emirati Dinar | 4649 Emirati Dinar | 3179 Emirati Dinar |
| Australia | $1629 | $1799 | $1229 |
| China | 8699 Renminbi | 9599 Renminbi | 6499 Renminbi |
| Hong Kong | $8599 | $9499 | $6499 |
| Japan | 112800 Yen | 124800 Yen | 84800 Yen |
| New Zealand | $1899 | $2098 | $1399 |
| Singapore | $1649 | $1799 | $1229 |
| Tiawan | $35900 | $39900 | $26900 |