AMD admits to restraining chip supply to keep higher CPU and GPU prices
"We undershipped in Q3, we undershipped in Q4," Su told investors
By Cal Jeffrey 111 comments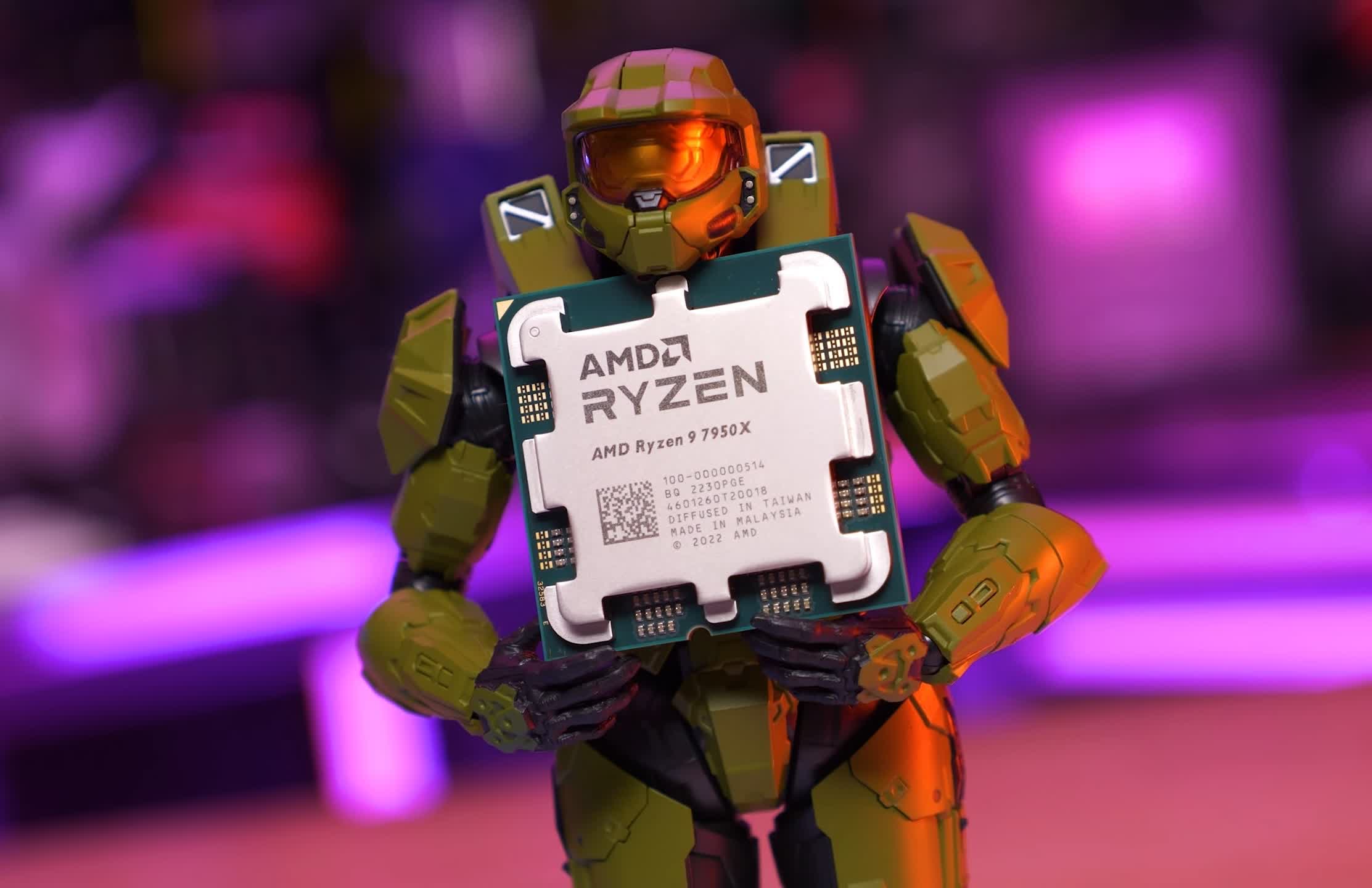 TechSpot is celebrating its 25th anniversary. TechSpot means tech analysis and advice
you can trust
.
In context: Gamers have been lamenting about the high prices of graphics cards for what seems like forever. We all got excited when crypto mining became obsolete, just knowing that we were finally going to see prices come down, but for the most part, they haven't. The latest GPUs are still out of reach for the average consumer, and even older cards are holding their value.
If you haven't noticed, the tech industry is suffering a significant contraction. Executives are panicking as they try to pinch pennies with layoffs and other measures to keep investors happy. One of those "other measures" is restraining product supply.
In a Tuesday evening investors call, AMD CEO Lisa Su tried to calm investor anxiety by pointing out that the company has been, and will continue to, undership GPUs to "balance supply and demand." Of course, that's just another way of saying, "we're going to keep prices inflated by lowering our output."
"We undershipped in Q3, we undershipped in Q4," Su told investors. "We will undership, to a lesser extent, in Q1 [sic]."
Many hardware companies got used to the high demand caused by the pandemic and the crypto boom. Now that both driving factors are ebbing, companies are finding themselves with a surplus of inventory and are trying to tip the scale to keep their numbers up for investors.
The natural laws of economics dictate they lower prices to move those products. However, that means ruining the huge margins they have enjoyed. PC World notes that AMD saw its non-GAAP gross margin balloon to 51 percent last quarter. If that were to shrink, investors would call it a loss.
Charging normal prices for products is not taking a loss. It only matters in the short-term --- in quarter-over-quarter numbers. However, it does matter in investors' portfolios, which is why companies are constantly under pressure to ensure positive growth.
But AMD is not the only culprit trying to stave off a few bad quarters. We saw a similar move this week with Sony.
On Tuesday, leakers said Sony was cutting shipments of its new PS VR2 by 50 percent. Last year, the company told investors it expected to ship two million PS VR2s in Q1 2023. Now, it doesn't think it can break the two million unit barrier until late 2023 or early 2024.
However, Nvidia beat both of them to the punch. In November, CFO Colette Kress told investors that the company was combating declining demand by lowering shipments.
"We still see gaming is solid, and we're continuing to watch each and every day in terms of the sell-through that we're seeing," Kress said. "So we have been undershipping. We have been undershipping gaming at this time so that we can correct that inventory that is out in the channel [sic]."
This is why we still see cards retailing for $800 - $1,200 --- the price miners were willing to pay. These companies need to get hit in the NASDAQ to get them to realize normal people don't pay that kind of money for one computer component.
The solution is relatively simple. Just hold on to your money for now. It's a rough economy. Perhaps gamers just saying "no" for a few quarters will show OEMs that their fake undersupply will not fly anymore. Of course, you'll have to forgive me for being an idealist.