Steve Wozniak slams "dishonest" Elon Musk and Tesla, says they robbed him and his family
The Woz sees similarities between Musk and Steve Jobs
By Rob Thubron 43 comments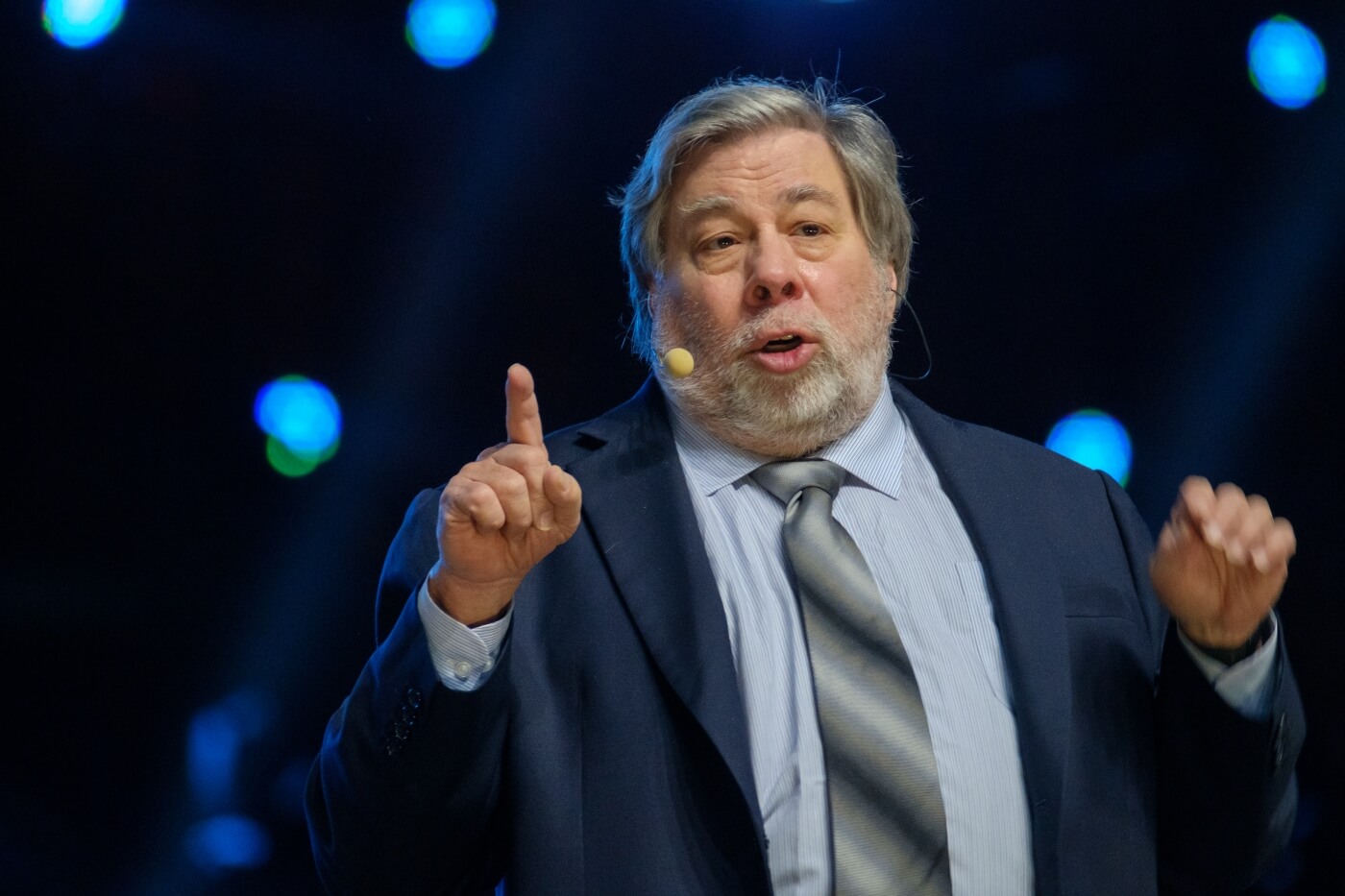 TechSpot is celebrating its 25th anniversary. TechSpot means tech analysis and advice
you can trust
.
What just happened? People's opinion of Elon Musk tends to be split between those who love him and those who hate the billionaire. It appears that Steve Wozniak is closer to the latter camp. The Apple co-founder said Musk and Tesla "robbed" his family of money over false claims about the EV company's self-driving technology. "A lot of honesty disappears when you look at Elon Musk and Tesla," said Wozniak.
In an interview on CNBC's Squawk Box on Thursday, Wozniak told Andrew Ross Sorkin that Musk shares many similarities with his late friend and fellow Apple co-founder Steve Jobs, though he doesn't believe the Tesla boss is the same caliber as Jobs when it comes to entrepreneurship. "I put them in the category of having the ability to communicate and want to be seen as the important person and being like the cult leader," Wozniak said.
"Elon Musk and Steve Jobs are very similar, and I don't like to say that," says Apple Co-Founder @stevewoz. "They both want to be seen as the important person and be like a cult leader. But a lot of honesty disappears when you look at @elonmusk and $TSLA." pic.twitter.com/A5YUt5ZNIs

--- Squawk Box (@SquawkCNBC) February 9, 2023
"A lot of people will follow them no matter what they say and they get beyond the point of being judged. A lot of cults are like that," Wozniak added, stressing that he considers this a bad thing.
Wozniak said his life has been based on total honesty, a description he believes can't be applied to Musk. "A lot of honesty disappears when you look at Elon Musk and Tesla," Wozniak said. "They have robbed my family, myself and my wife, of so much money [...] with things they said that we really believed would be real."
Wozniak was referring to the Tesla vehicle he upgraded in 2016---when Tesla first offered Full Self-Driving (FSD) in beta---after Musk said the car would be able to drive itself across the country by end of that year.
Wozniak and his wife then spent $50,000 on another vehicle upgrade with eight cameras and more sensors, which the CEO said would allow it to drive coast to coast without driver intervention by the end of 2017. But Woz says the car's self-driving abilities are still far from what Musk promised. "It makes mistakes all the time," he said. "It's a horrible, frightening experience."
Wozniak, who once said he might have been patient zero for US Covid-19 infections, did say he admires some things about Musk, including the way he has helped speed up the transition from fossil fuel-powered vehicles to EVs across the automotive industry, but he doesn't admire his misleading and dishonest marketing spiel. Did Jobs, who didn't have the best reputation, fall into the same category?
"Steve Jobs really wasn't so dishonest. But he would say things in ways [...] he just had a way of grabbing you," Wozniak said. "But it wasn't really that untruthful. You didn't buy something thinking you were going to get 'A' but didn't get it."
It sounds as if Wozniak was one of many customers taken in by Tesla's 2016 commercial that showed off its Autopilot driver-assist system, including the ability to stop at a red traffic light and move away once it turned green. Ashok Elluswamy, Tesla's director of Autopilot software, last month admitted that the video was staged.
In 2018, Tesla settled a class action lawsuit brought by customers who claimed its semi-autonomous driver-assist system was "essentially unusable and demonstrably dangerous."