Samsung scales back memory chip production as profit craters
DRAM and NAND prices are expected to continue their slide in the coming months
By Adrian Potoroaca 7 comments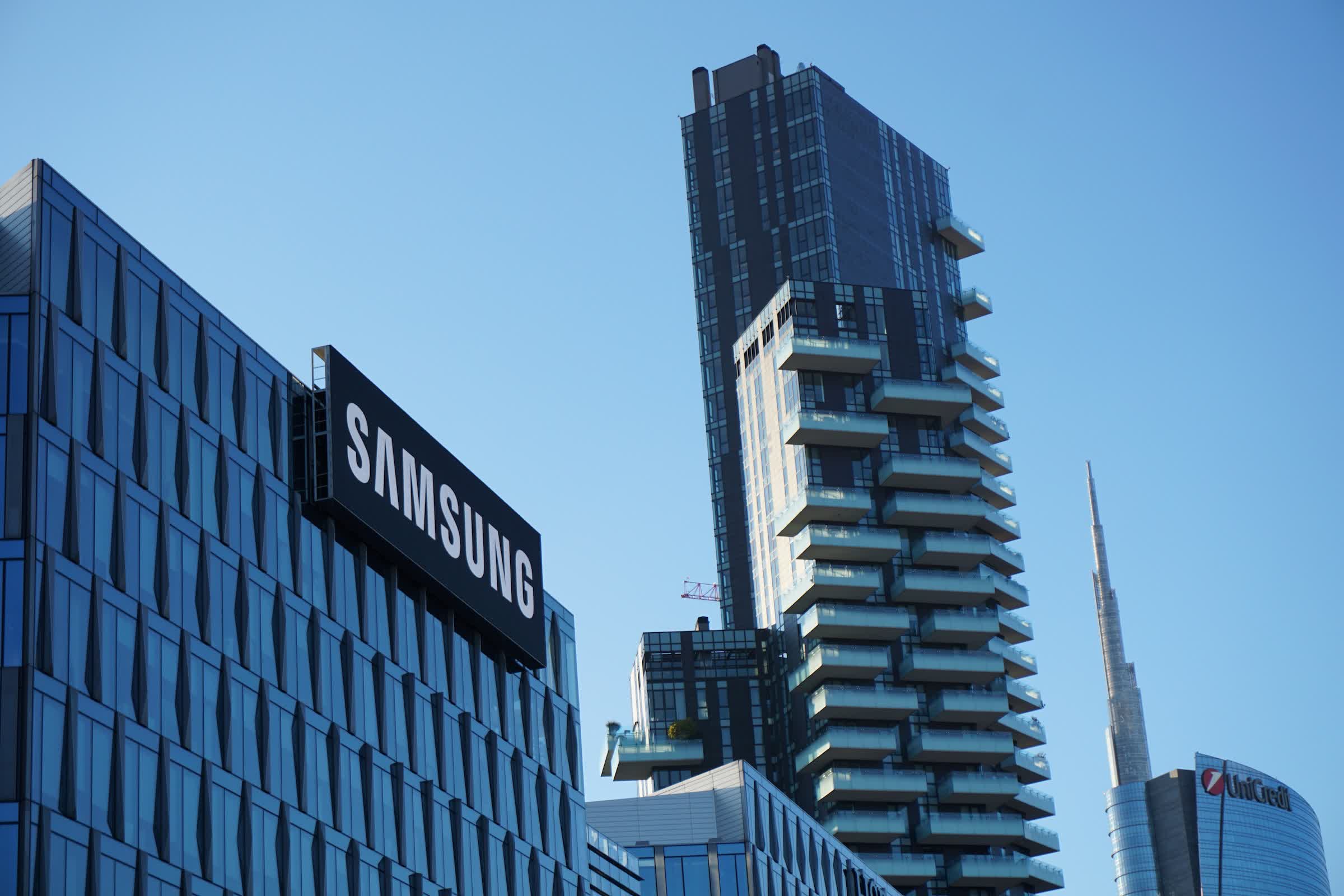 TechSpot is celebrating its 25th anniversary. TechSpot means tech analysis and advice
you can trust
.
The big picture: Worldwide IT spending and consumer demand for electronics have both taken a significant hit in recent months, prompting many companies to revise their revenue forecast. Samsung is no exception but the company has been reluctant to reduce production in a bid to preserve its dominant position in the memory market. As memory prices reach new lows and profits fade away, however, the world's largest manufacturer of DRAM and NAND chips sees no other option but to make fewer of them for a while.
Last year, Samsung saw the first taste of the economic downturn with a DRAM and NAND supply glut in South Korea. As demand for its chips continued to slide, the company scrambled to beat TSMC in the race to develop the most advanced process node, hoping to woo clients of the Taiwanese rival.
Fast forward to last month, and the problem had only grown after a holiday quarter turned out to be one of the worst since 2008. In fact, the whole DRAM market plunged to 2008 lows, prompting companies like Micron and SK Hynix to reduce their profit margins, cut down on new investments, and lay off staff.
Samsung has even taken a 20 trillion won loan from its display subsidiary to try and cover the chipmaking division's expenditures with ongoing factory developments in South Korea and the US. The idea was likely born of optimism for a rebound in consumer demand for PCs and smartphones later this year, but industry watchers don't see that happening until next year at the earliest. Even enterprise IT spending is slowing as companies big and small are looking for additional ways to cut costs.
As a result, the Korean tech giant will scale back chip production to what it calls a "meaningful level" in an effort to keep memory prices from falling further.
The company's latest earnings guidance suggests it only made around 63 trillion won (~$48 billion) in sales during the three months ending in March, representing a 19 percent decrease over the previous quarter. More importantly, operating profit is projected to have fallen more than 95 percent to just 600 billion won (~$456 million).
A Samsung spokesperson told Korea Herald the move to reduce chip output is merely a short-term solution meant to stabilize prices and discourage excessive stockpiling. The company is still hopeful memory orders will grow over time, so it will continue to invest heavily in modernizing production lines and developing more advanced memory chips. It even enlisted AMD's help to make faster and more energy-efficient DDR5 based on a 12nm process.
For consumers, this means DRAM and SSD prices have yet to reach a floor. Analysts at TrendForce believe DRAM in particular may get up to 15 percent cheaper this summer, meaning DDR5 kits will become more accessible to those looking to make significant upgrades to their PCs.
The average selling price of M.2 SSDs has also fallen steadily over the past several months, a trend that looks set to continue into the second half of this year. Just watch out for fake Samsung SSDs, as these have also become a common occurrence when hunting for deals online.
Masthead credit: Babak Habibi