Logitech' Bracken Darrell abruptly steps down from CEO position
Abandoning ship in a sea of uncertainty and declining revenues
By Alfonso Maruccia 8 comments
TechSpot is celebrating its 25th anniversary. TechSpot means tech analysis and advice
you can trust
.
Why it matters: Logitech is one of the most popular brands for gamers and traditional users looking for keyboards, mice, headphones, and other personal peripherals. The company is now suffering the effects of post-pandemic market conditions and will soon need to find a new CEO.
Bracken Darrell, president and chief executive officer of Logitech International, tendered his resignation to pursue "other opportunities." Board member Guy Gecht will now lead the Swiss computer peripheral manufacturer as interim CEO until the company conducts a "global search" for internal and external candidates to fill the role.
Darrell stated that the "team" at Logitech accomplished a lot during his ten-year tenure. Under his watch, the Swish corporation grew its market value tenfold, built a video conferencing business "from scratch," expanded the "tiny" peripheral gaming business from $40 million to over $1 billion, transformed a "declining desktop business" into a $2 billion growth machine, and gained market share in almost all business categories.
Under Darrell's leadership, Logitech became an excellent design company, winning more design awards than any comparable firm – 200 in the last year alone – and achieved remarkable results in business sustainability. Darrell states that Logitech did so well that now it's the right time to leave a legacy behind while the post-pandemic sharks are threatening to eat the peripheral business alive.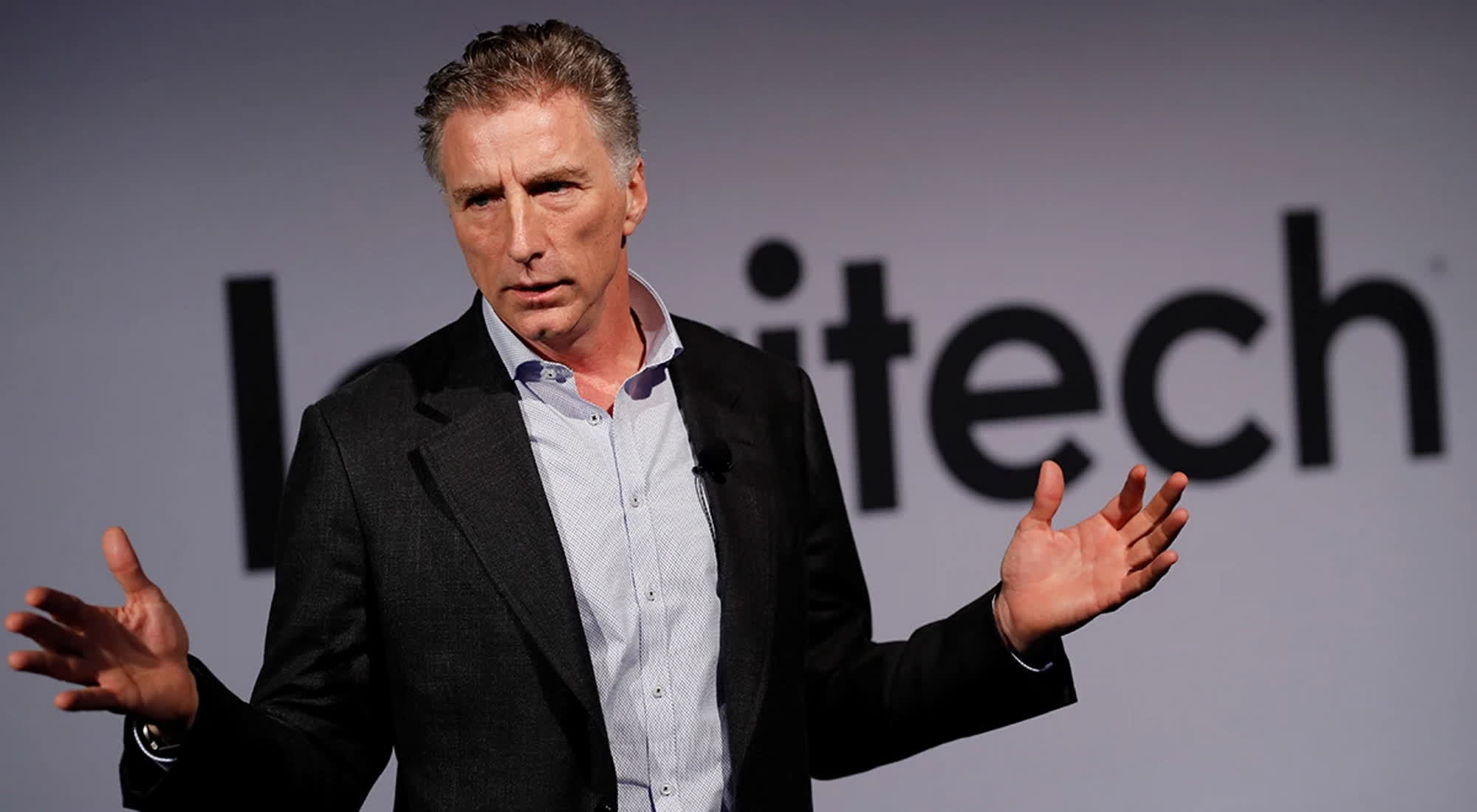 Logitech experienced unprecedented growth during Covid-related lockdowns. Users were upgrading their computers en masse to work, study and relax at home while offices, schools, and entertainment establishments were closed. Of course, all these new machines needed peripherals with improved ergonomics and advanced features, so Logitech thrived.
Now that the pandemic is over, PC sales have declined, drastically lowering demand for accessories. In its financial results for the fourth quarter of fiscal year 2023, Logitech reported a 20-percent year-over-year drop in revenue ($960 million), with a further decline expected for the next quarter (18-22 percent).
Although Darrell is stepping down as CEO immediately, Logitech says he will remain with the company through next month to ensure a seamless transition. Gecht, an experienced former CEO and Logitech board member since 2019, says the corporation still has many growth and innovation opportunities ahead.