US sanctions ignite booming black market for Nvidia AI chips in China
Get an A100 GPU for double the price and no warranty or support
By Rob Thubron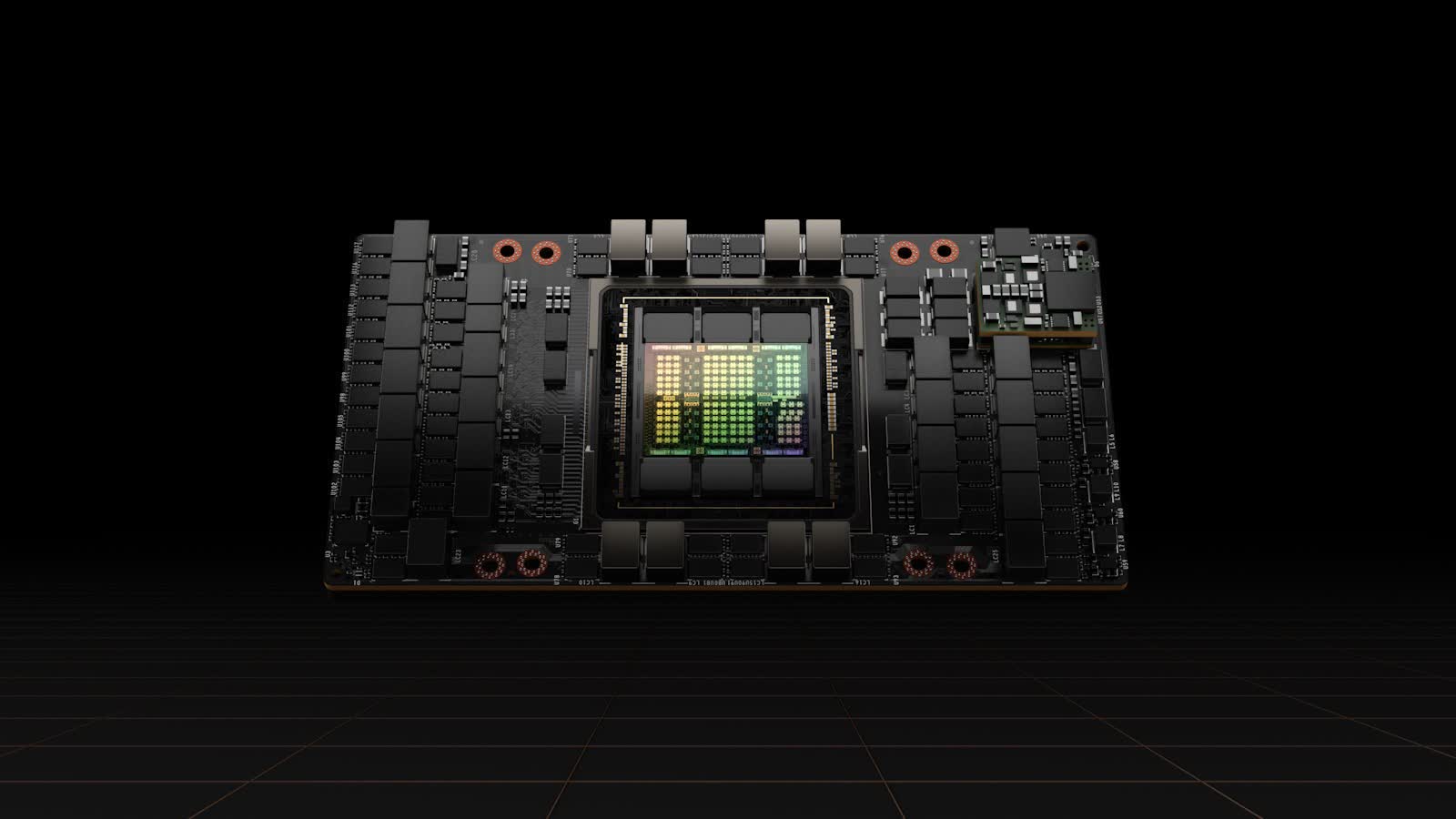 TechSpot is celebrating its 25th anniversary. TechSpot means tech analysis and advice
you can trust
.
In brief: What do you do when US sanctions prevent the purchase of high-performance Nvidia AI GPUs? In China, universities and businesses are turning to underground dealers to secure these chips, and paying a premium to get their hands on them.
In September last year, the US further tightened sanctions against China by instructing Nvidia and AMD to stop selling their high-performance AI-focused GPUs to the country (and Russia), a restriction aimed at preventing the US companies' top hardware from being used by or diverted to military users and finding their way into the nation's supercomputers.
The sanctions mean that China cannot import Nvidia A100 or H100 GPUs, while AMD's MI250 Instinct card is also prohibited, leaving less powerful options such as the MI100 accelerator and the Nvidia A800, which went into production in Q3 last year as another alternative to the A100 GPU. The chip has an interconnect speed of 400 GB/s, down from the A100's 600 GB/s.
Reuters reports that this year's generative AI boom led by OpenAI's ChatGPT has seen demand for Nvidia's high-end chips skyrocket in China. That's led to an underground market in the Asian nation, where everyone from startups to universities is paying large premiums to secure these GPUs - buying or selling the chips within China is not illegal.
Reuters visited the famous Huaqiangbei electronics area in the southern Chinese city of Shenzhen where two vendors told reporters they could provide small numbers of A100 chips for $20,000 each, double the usual price of around $10,000.
A Hong Kong startup founder said he experienced the same thing when quoted $19,150 each for two to four A100 cards, which were needed to run its latest AI models. In addition to paying much more than their MSRP, these cards lack any kind of warranty or support.
Ten vendors claimed they could easily secure small numbers of A100 cards - one said buyers include local Chinese authorities – but it's unlikely to be enough to satisfy the enormous demand.
It's unclear how the vendors acquire the restricted cards. We hear plenty of stories of components being smuggled into China using imaginative methods like pretending to be pregnant, though they're usually a way of avoiding tax and import fees.