Zuckerberg faces backlash in China amid Meta's push to sell Quest VR headsets in the country
"You smashed the wok, and now you want to enjoy a Chinese meal?"
By Rob Thubron
TechSpot is celebrating its 25th anniversary. TechSpot means tech analysis and advice
you can trust
.
In brief: If you want to launch your product in the lucrative market that is China, it's probably wise to avoid criticizing its government. Mark Zuckerberg didn't heed this lesson and is now facing flak from within the Asian nation at a time when Meta is trying to sell its Quest headsets in the country.
Zuckerberg was slammed yesterday in an opinion piece by an influential social media account affiliated with the official Beijing Daily. The account called out the Meta CEO over a speech he made to Grangetown University in 2019 when he criticized TikTok for censoring protestors and activists, such as those involved in the Hong Kong protests; Chinese owner ByteDance denies any form of censorship, of course. Zuckerberg also warned that China's "vision of the internet" could be exported to other countries.
The editorial also touched upon Zuckerberg's active lobbying against TikTok in Washington, along with his declaration at a 2020 congressional hearing regarding China's consistent track record of stealing intellectual property from American corporations.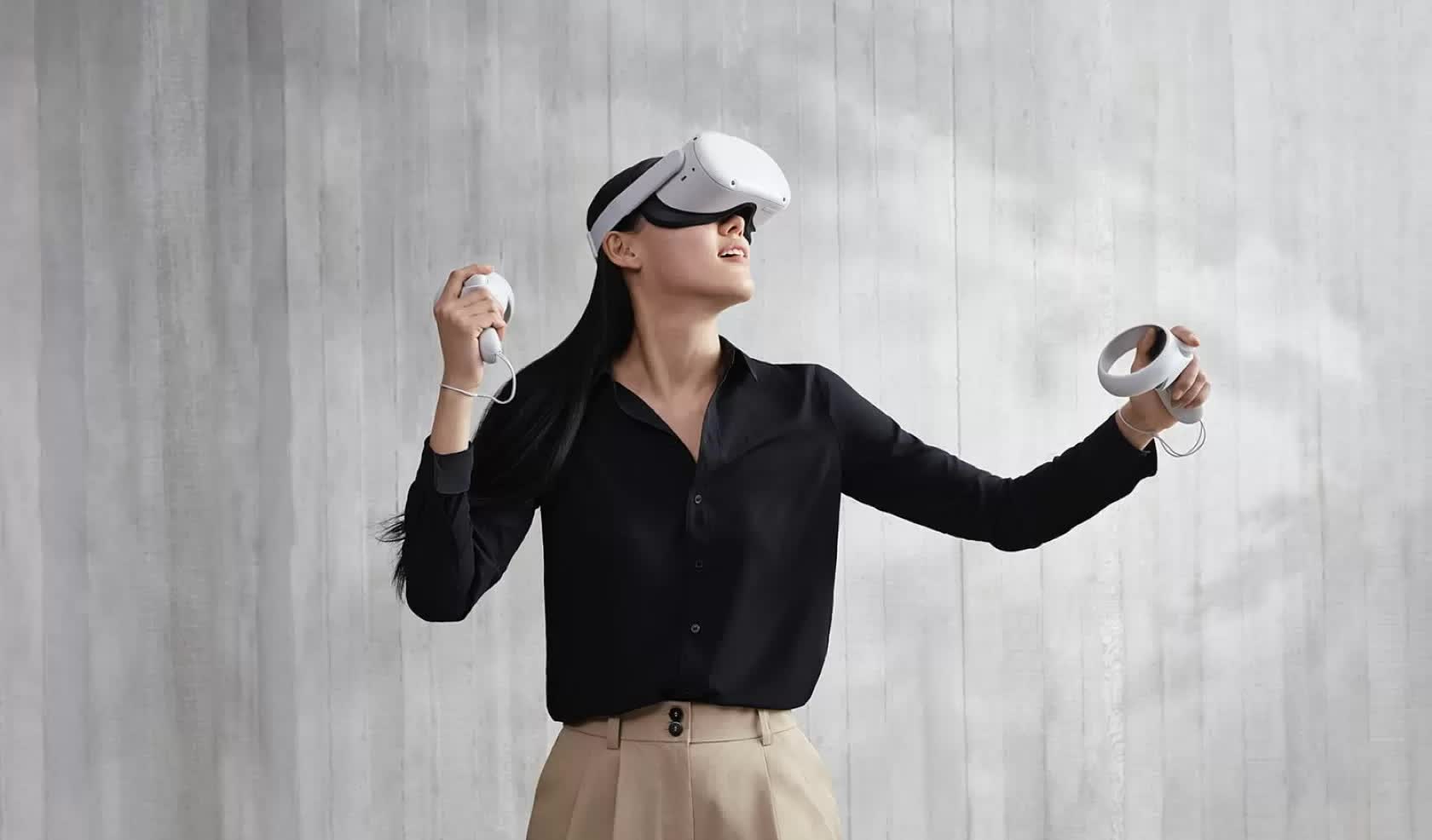 Zuckerberg would normally be unconcerned by such criticism, but it comes at a time when Meta is reportedly in talks with Tencent about helping sell the Quest VR headset in China, even though Facebook and Instagram are two of the many Western websites and services banned in the country. The opinion piece and its public reaction could influence Chinese officials who decide if Meta's products can be sold.
The article said that Zuckerberg has "smashed the China Wok" and therefore shouldn't be allowed to enjoy a Chinese meal. It adds that Zuck is now searching for a better solution to his China problem, "but the biggest hurdle to that may be himself."
Facebook was blocked in China in 2009 for failing to comply with Beijing's censorship rules, denying the company access to the country's 1.45 billion potential users. Zuckerberg has made charm offensives for the benefit of China in the past, including a visit in 2016 that included jogging through Beijing's Tiananmen Square, visiting the Great Wall, and meeting then internet-czar Lu Wei, who was later jailed for alleged corruption.
Tesla and Apple are two big US companies that enjoy success in China; Tim Cook praised the country in March, calling its relationship with Apple "symbiotic," despite Cupertino trying to lessen its reliance on Chinese manufacturing. But given the retaliatory moves made by Beijing in response to US chip sanctions – the latest was export controls on vital tech metals – Meta and Zuckerberg face an uphill battle to get the VR headsets into Chinese stores.
Masthead: Anthony Quintano