You'll need an appointment, a head scan, and prescription data to buy an Apple Vision Pro
Headset will only be available in US Apple Stores through most of 2024
By Daniel Sims 18 comments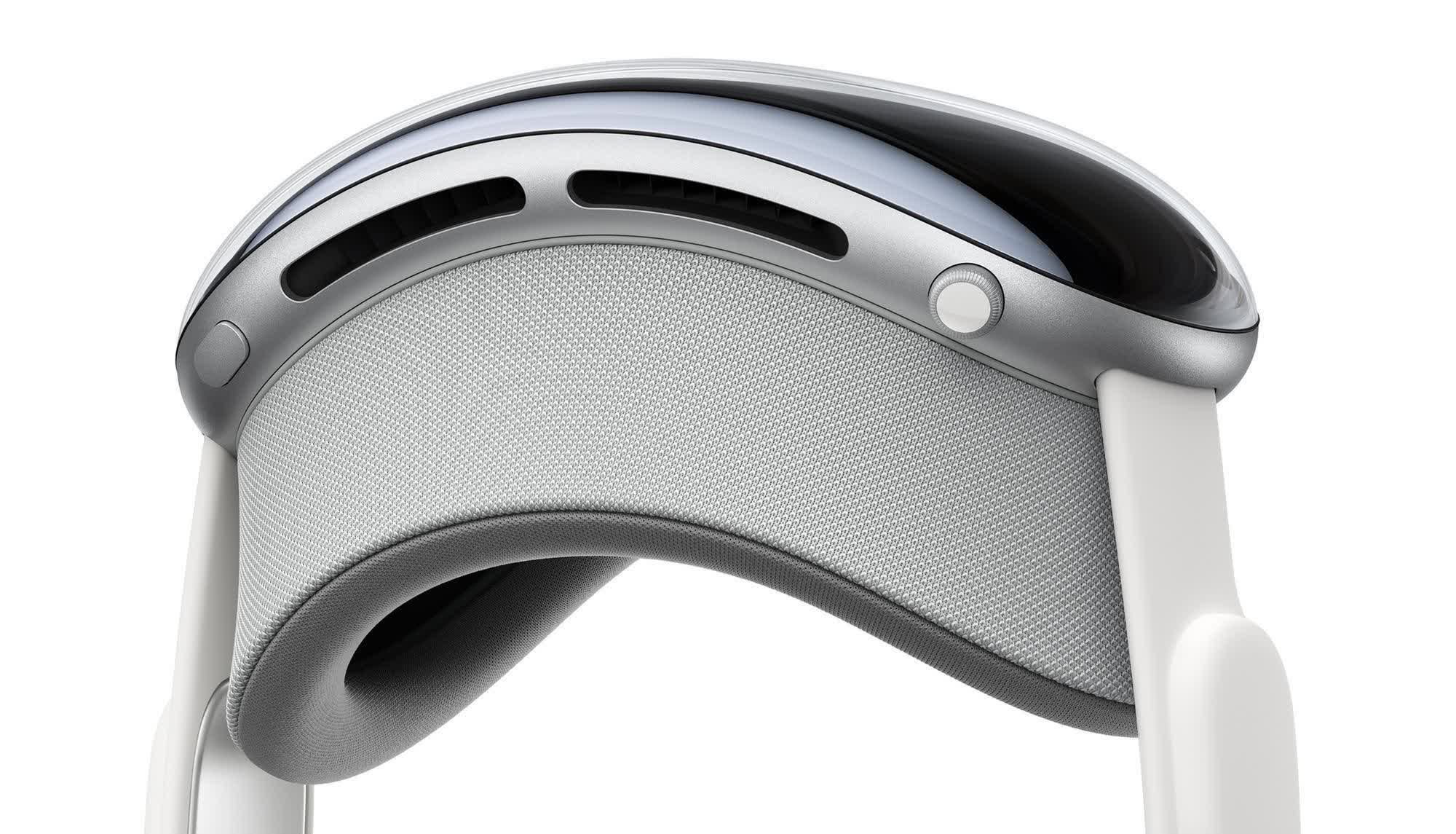 TechSpot is celebrating its 25th anniversary. TechSpot means tech analysis and advice
you can trust
.
The big picture: The Vision Pro's $3,500 price tag and recent reports of reduced production targets already indicated its anticipated difficulty to acquire upon the planned early 2024 launch. However, it appears customers won't be able to walk into a store and simply order one. Initial purchases will be by-appointment to allow Apple to customize the headset for each user.
Bloomberg's Mark Gurman outlines early details of Apple's plans to release the Vision Pro AR headset. Availability for the $3,500 device will be limited upon its launch early next year, and ordering a unit requires buyers to go through a somewhat complex process.
To acquire a Vision Pro, customers must first schedule a fitting appointment. A special machine and an iPhone app will scan the user's head so Apple can determine the proper headband and light seal size. Online buyers can perform scans from home using the iPhone app. Users with glasses must provide the company with prescription data to ensure the headset includes appropriate lenses.
Although the company will sell the Vision Pro at all 270 US Apple Stores, demo stations will initially only be available in major regions like New York or Los Angeles. Furthermore, online purchases will not become available until 2025. So early adopters will have to go into a nearby brick-and-mortar store.
The company's stated reason for its current launch date is to give developers time to build compelling software, but manufacturing troubles may be the true cause. Early reports indicated that Apple cut its initial production goals for Vision Pro by almost 90 percent, from 1 million units to 130,000 to 150,000 in the first year.
Initial sales are limited to the US, with international sales coming in late 2024. The UK and Canada will likely be the first markets outside the US, with Asia and Europe probably following soon after. French, German, Chinese, Japanese, and Korean localization is also underway.
Additionally, the company has reportedly delayed the introduction of more affordable Vison Pro models beyond 2025. Apple's inaugural so-called "spatial computer" is clearly a first step, almost exclusively targeting early adopters and enthusiasts. Whether VR and AR headsets have attractive use cases beyond consuming 3D media remains to be seen.