Tech giants Amazon, Apple, and Samsung could be major investors in Arm's IPO
Arm is expected to go public this year with a blockbuster IPO that could value the company at $60 billion
By Kishalaya Kundu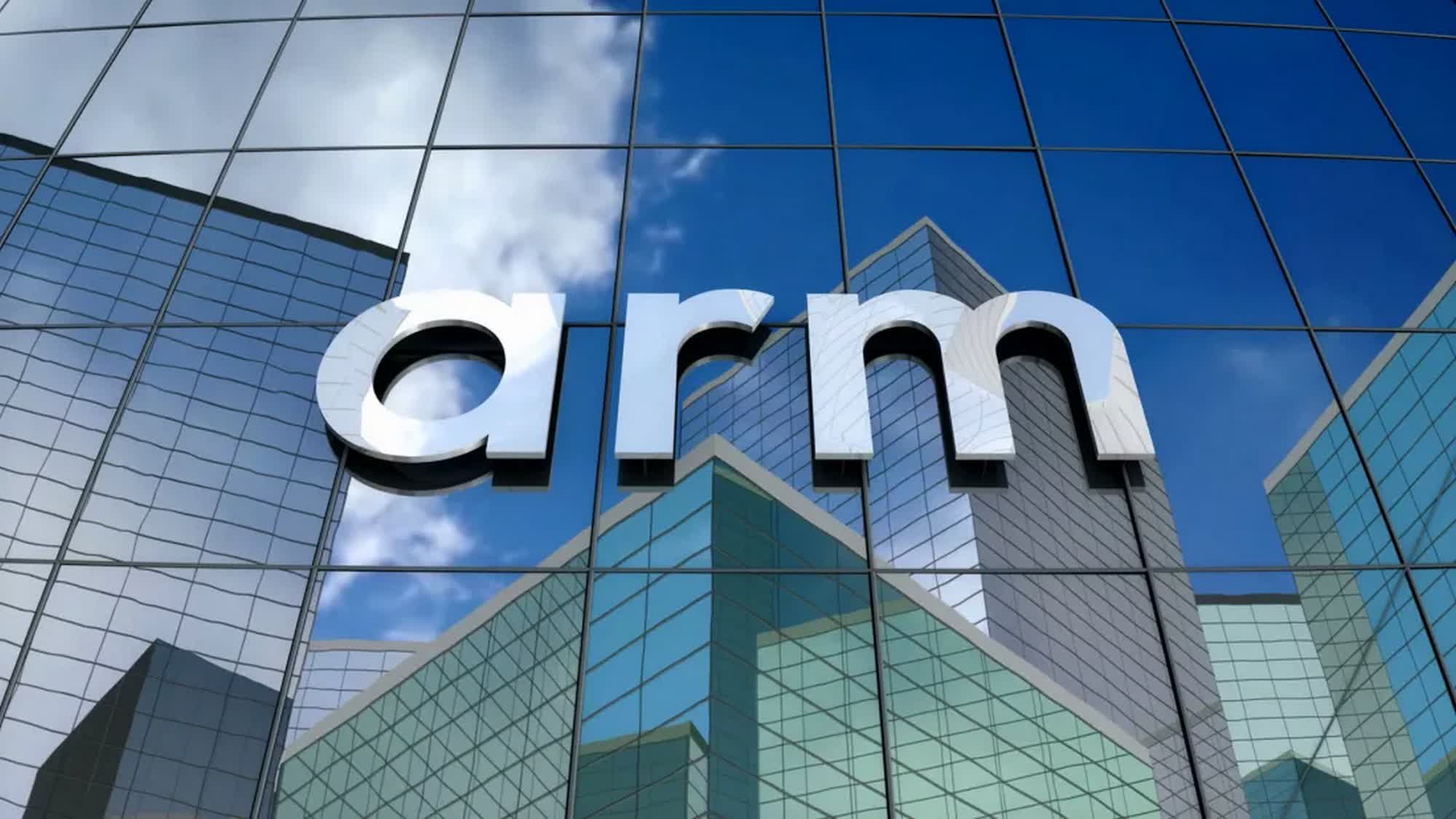 TechSpot is celebrating its 25th anniversary. TechSpot means tech analysis and advice
you can trust
.
What just happened? Chip designer Arm is all set to go public with a listing on the NASDAQ stock exchange in New York in September. Ahead of the expected IPO, reports suggest that some of the biggest tech companies in the world, including Amazon, Apple, Samsung, Intel and Nvidia, could be prepping to invest significant sums of money in the British firm.
The report, which comes from Nikkei Asia, claims that Arm could be valued at $60 billion following the NASDAQ listing, making it the biggest IPO of the year thus far. The company is reportedly seeking to raise between $8 and $10 billion from its planned IPO, with significant investments from its biggest licensees.
Amazon, which makes its own Arm-based processor called Graviton for its cloud business, is reportedly seeking to be an anchor investor in the company before the IPO goes live. As part of the deal, the retail giant is expected to buy a major chunk of Arm at a fixed price before the listing, thereby generating interest in the IPO and attracting other investors.
Arm has reportedly been in talks with around 10 companies about potentially investing in its IPO, although sources say that none of the investors are expected to get board seats or control over the company. The investments, however, are said to give these companies some advantage over their rivals and stabilize the company's stock price in the long run.
Owned by Japan's SoftBank Group, Arm is one of the biggest names in the chip design sector, and its designs are universally used to manufacture mobile SoCs by leading companies like Qualcomm, Apple, Samsung, Nvidia, MediaTek, Unisoc, and others. Overall, the company is believed to have almost total control over the mobile market, as nearly 100 percent of all processors powering modern smartphones and tablets are based on its designs. In recent years, Arm's technology is being increasingly used in PCs as well, although it still trails the likes of Intel and AMD in that regard.
Arm has long been the target of bigger chipmakers due to its virtual monopoly in the mobile chip design market. Last year, Nvidia tried to buy it for a reported $44 billion, but the deal was blocked by the U.S. and European antitrust regulators. Now that Nvidia – and other Arm licensees – are all set to invest massive sums of money into the company, it will be interesting to see if the deal(s) will get the green signal from those same agencies.