Saints Row developer Volition shuts down after 30 years thanks to a $2 billion deal gone south
Studio fell victim to Embracer Group's restructuring efforts
By Cal Jeffrey 28 comments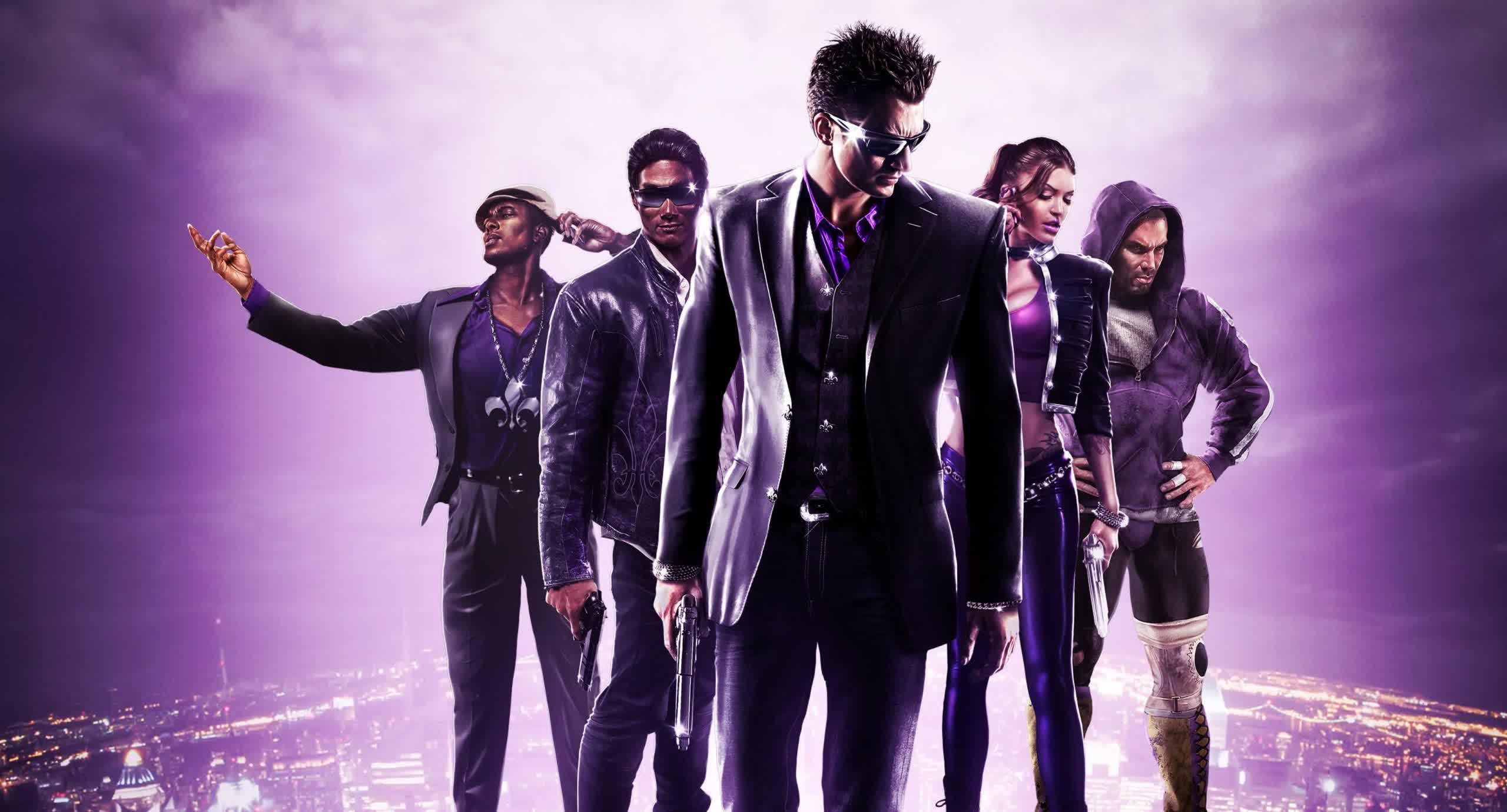 TechSpot is celebrating its 25th anniversary. TechSpot means tech analysis and advice
you can trust
.
End of an era: If you play video games, chances are you've heard of a little studio called Volition. The development team started as Parallax Software in 1993 and had a groundbreaking hit with its first game, Descent, in 1995. It would create one of its most famous IPs, Saints Row, in 2006. The series was known for its dark humor and risqué style. Fans will mourn the loss of the studio as it shut down operations today. RIP Volition.
Saints Row developer Volition is no more. On Thursday, the studio announced that its parent firm, Embracer Group, has shuttered the developer "effective immediately." The closure comes after Embracer revealed restructuring plans in June.
"This past June, Embracer Group announced a restructuring program to strengthen Embracer and maintain its position as a leader in the video game industry," a spokesperson for the studio wrote. "As part of that program, they evaluated strategic and operational goals and made the difficult decision to close Volition effective immediately."
Volition promised help affected employees with job placement.
The restructuring plans came after a $2 billion investment deal fell through. While holding company Embracer never revealed who it was in talks with, Axios claimed the angel investor was Savvy Games Group, the gaming division of Saudi Arabia's Public Investment Fund. Unable to raise funding, Embarcer revealed a restructuring plan that included tightening its budget, pausing the development of some games while canceling others, and divesting or closing some of its holdings.
Unfortunately, it appears that Volition was first on the chopping block, which is too bad. The studio has been producing games since the early 1990s. While it is probably most famous for the Saints Row franchise, it was also responsible for well-received titles Summoner, Red Faction, and their sequels.
Volition's first game was 1995's Descent, released on MS-DOS, PlayStation, Mac, and RISC OS. The studio was known as Parallax Software then, and Descent was the first truly 3D game that offered six degrees of movement. The game was popular enough to spawn several sequels, including a spiritual successor launched in 2018 called Overload. It gained recent attention when game design students in the Netherlands added ray-tracing support to the classic shooter, breathing new life back into the nearly 30-year-old title.
Volition's latest game was the 2022 Saints Row reboot. The title was met with controversy almost immediately after its reveal. The studio had decided to take the franchise in a different direction, which had fans divided. Critical reception was equally polarized, earning mediocre reviews from critics, low scores from players, and a review bomb on Metacritic.
Last November, Enbracer CEO Lars Wingfors announced that Volition would merge with Gearbox Software due to Saints Row's "disappointing reception," despite the game meeting financial expectations. The merging was intended to give Volition the tools it needed to create a better "player experience."
"The reception of Saints Row did not meet the full expectations and left the fanbase partially polarized," Wingfors said. "The game development studio, Volition, has been working hard to improve the player experience. Going forward, Volition will transition to become part of Gearbox which has all the tools, including an experienced management team in the US, to create future success at Volition."
Whether the transition occurred and now Gearbox is shedding Volition or the merging never completed is unclear. All that is for sure is that Volition is no longer with us but will be remembered for its decades of contributions to gaming.