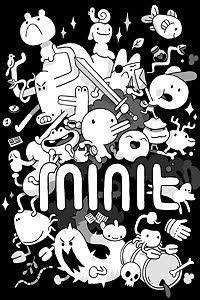 Pros:
Brilliant, clever hook, Interesting breakdown of 2D Zelda ideas, Lightweight and replayable
Amazing game design, Simplistic yet addictive gameplay, Great storytelling with very few words, Balances creative thinking and fighting
Imposed time-limit on lives is well thought-out and implemented, Exploration is captivating and rich with rewards, World design does a great job of informing your next moves, Charming visuals and intoxicating soundtrack
Cons:
Minutelong runs can get repetitious for some, Short length
Occasional hidden walls, Not available on portable devices, Steam achievements block most of the screen
TechSpot is supported by its audience. When you buy through our links, we may earn a commission.
Learn more
.
Brilliant, clever hook, Interesting breakdown of 2D Zelda ideas, Lightweight and replayable
Amazing game design, Simplistic yet addictive gameplay, Great storytelling with very few words, Balances creative thinking and fighting
Imposed time-limit on lives is well thought-out and implemented, Exploration is captivating and rich with rewards, World design does a great job of informing your next moves, Charming visuals and intoxicating soundtrack
Minutelong runs can get repetitious for some, Short length
Occasional hidden walls, Not available on portable devices, Steam achievements block most of the screen