HTC U Ultra Review
Page 7 :

That Price. What Just Happened? By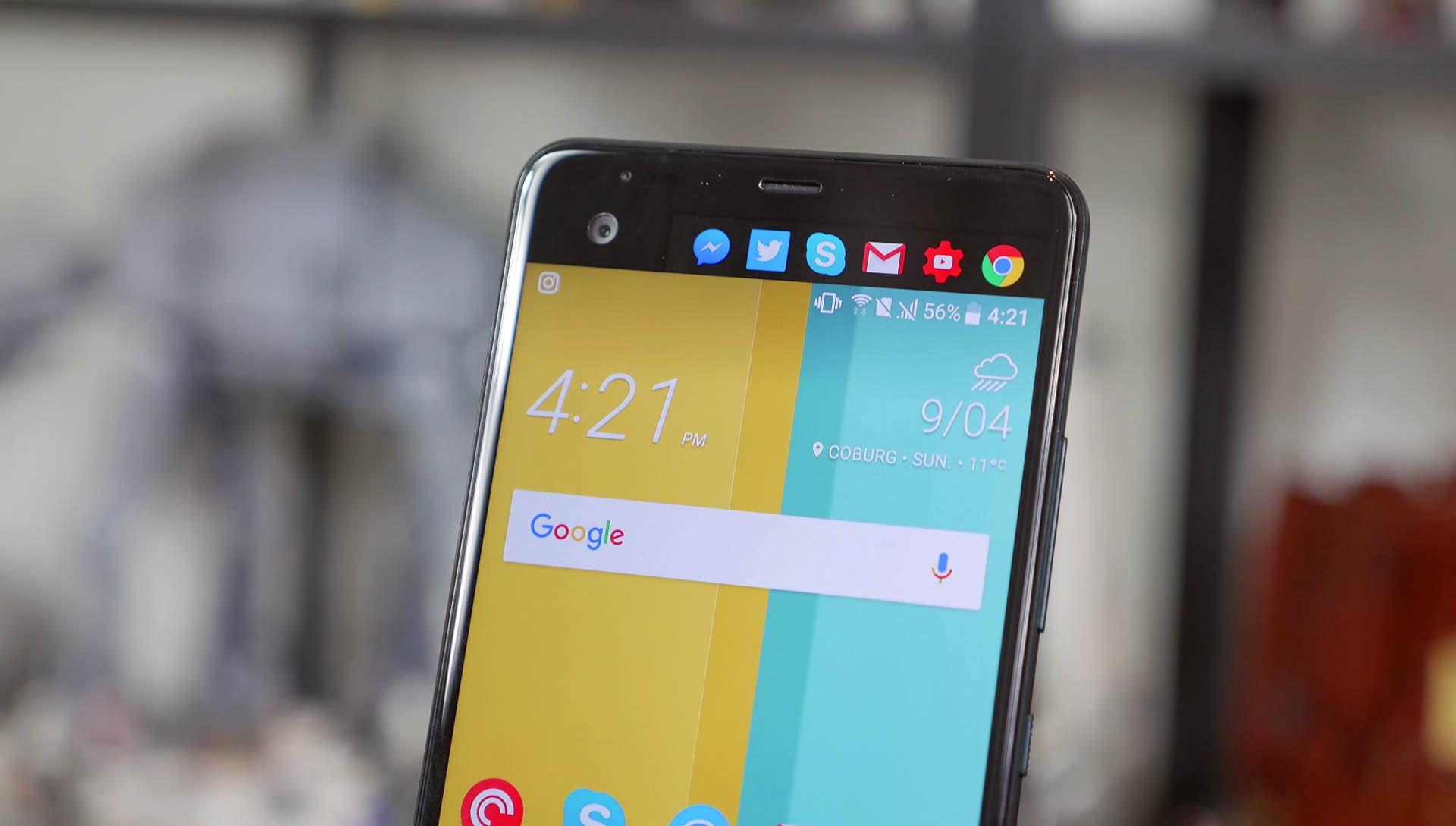 TechSpot is celebrating its 25th anniversary. TechSpot means tech analysis and advice
you can trust
.
When you buy through our links, we may earn a commission.
Learn more
.
That Price. What Just Happened?
There are too many problems with the HTC U Ultra for me to recommend it. It has a larger-than-average screen that will appeal to those who prefer big phones, but I see no reason to purchase this handset over alternatives like the LG V20 and Huawei Mate 9.
The U Ultra is a massive handset, far bigger than is necessary for a 5.7-inch phone. Its build quality and use of materials is excellent, but the large glass back panel makes the phone slippery and hard to hold. It's also an enormous fingerprint magnet, which will annoy those that like keeping their phone clean.
The lack of a headphone jack and the phone's dumb restrictions on what third-party 3.5mm audio dongles work is a terrible move. The included headphones may be great, but I still want to use my own wired headphones. You don't need to copy everything Apple does, HTC.
There are some decent aspects to the U Ultra. Its performance is respectable for a phone released today; the Snapdragon 821 keeps up with most of the competition, despite HTC's choice to limit the GPU performance. I like the inclusion of 64 GB of fast NAND as standard along with a microSD card slot. There's also a fingerprint sensor and hi-fi audio support included in this handset.
The camera was also reasonably impressive thanks to its excellent level of detail, solid color accuracy, and great low light performance. It's not as good as the Pixel XL or Galaxy S7 - both of these cameras produce more vibrant and shareable images - but it's decent enough. HTC's camera app is particularly nice and capture speeds, outside of the HDR mode, are fast, while the 16-megapixel front facing camera is also quite good.
There are good and bad aspects to the display. The main 5.7-inch 1440p panel is good quality for an LCD thanks to great viewing angles and contrast. However, the additional 2-inch display above the main screen adds nothing to the experience. It's a gimmick, plain and simple.
HTC only managed to cram a 3,000 mAh battery into the U Ultra, and that leads to below average battery life. The Huawei Mate 9, admittedly a slightly larger phone than the U Ultra, absolutely obliterates the U Ultra in our battery benchmarks. The excellent Pixel XL also outperforms the U Ultra by a significant margin.
But the real kicker here is the price. At the original and intended $749, the U Ultra is way too expensive to recommend. The far superior Google Pixel XL and iPhone 7 Plus sell for roughly that price, which is ridiculous considering the gap in quality.
Update: Not surprisingly less than a month after launch Amazon has the U Ultra listed for about $100 less – also, 24 hours after posting this review HTC announced a $150 discount, effective immediately, so it's now $599 at htc.com. Nevertheless, the Huawei Mate 9 is also available for under $600, a fantastic buy for those interested in a larger screen phone.
Shopping shortcuts:
The U Ultra would need another price cut for me to even consider recommending it, and that's likely not going to happen.
Pros: Decent but not outstanding hardware, including the Snapdragon 821 SoC, 12-megapixel rear camera, and 5.7-inch 1440p display.
Cons: Terrible battery life. Secondary display adds nothing. Unnecessarily large body attracts fingerprints like no other phone. No headphone jack. Laughably expensive.