Huawei P10 Review
Page 5 :

Camera By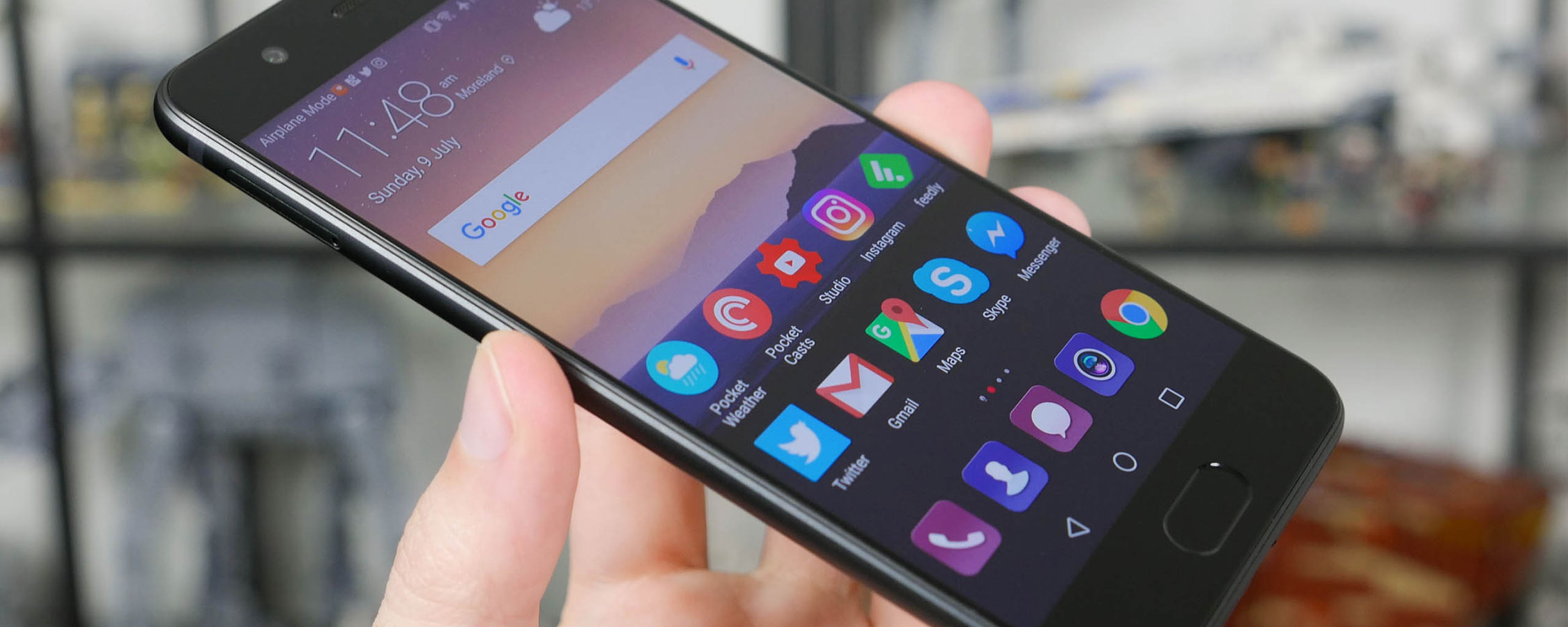 TechSpot is celebrating its 25th anniversary. TechSpot means tech analysis and advice
you can trust
.
When you buy through our links, we may earn a commission.
Learn more
.
Camera
The Huawei P10 uses the same camera system as the Mate 9, so a lot of what I discussed in that review still holds here for Huawei's smaller flagship. There are still two camera sensors on the rear, but we're now seeing what Huawei is calling their "second-generation Leica Dual Camera". Basically, we're seeing an increase in sensor resolution and updates to processing technology.
The first-generation Dual Camera system used two 12-megapixel sensors, one for monochrome data, and the other for RGB. With the second-gen system in the Mate 9, the monochrome sensor has been upgraded to a 20-megapixel unit with an f/2.2 lens. The 12-megapixel RGB camera remains the same; it's a Sony IMX286 1/2.9" CMOS with 1.25µm pixels, paired with an f/2.2 27mm lens.
This camera solution has some advantages over a standard single-sensor setup. The monochrome sensor does not need a Bayer filter, so more light can reach the sensor than an equivalent RGB unit. Huawei has also taken advantage of the fact that luminance, provided by the monochrome sensor, has a much greater effect on image detail than chrominance, provided by the RGB sensor. So they were able to increase the resolution of just the monochrome sensor without a significant effect on image quality.
Images captured by the rear camera are 20-megapixels, matching the resolution of the monochrome sensor. There's also optical image stabilization here, as well as a dual-tone, dual-LED flash and a laser-assisted autofocus system that combines with PDAF and contrast AF for ultra-fast focusing. The front camera is an 8-megapixel Sony IMX179 1/3.2" sensor with 1.4µm pixels paired with an f/1.9 lens and autofocus.
Huawei's camera app is decent, with easy access to key features like the aperture simulation mode, video mode, and the front facing camera available with just one touch. Swiping up a tray near the shutter button reveals a capable manual mode with controls for ISO, shutter, white balance, exposure and metering modes. The rest of the camera's functions are available in a tray that slides out from the left, while settings are in a tray on the right.
The aperture simulation feature has been improved from the implementation on the Huawei P9, offering better edge detection and more pleasing bokeh effects. It's still not perfect, however, with results ranging from excellent to awful depending on how well the camera senses depth. In general, though, if you want better background blur you should use this mode, as it does a respectable job of simulating wide-aperture DSLR lenses.
The P10's image quality is good, but it didn't impress me as much as the outstanding Google Pixel XL from last year or very good modern phones like the Galaxy S8+. Images taken with this phone in its 'standard' color mode are more accurate than those captured by Pixel, but they aren't as beautiful or immediately shareable. Switching into 'vivid' or 'smooth' mode improves color saturation significantly, often to unrealistic levels, though this comes at the expense of dynamic range. The Pixel XL manages to offer both brilliant, vibrant colors and fantastic dynamic range due to its superior software and processing.
Photos captured by the P10 are most impressive in good indoor or outdoor lighting, with excellent white balance and exposure produced by the standard mode. Dynamic range is good, with a slight tendency to get washed out on occasion, while the amount of detail from the dual sensor system is great. There are some noise reduction artefacts present, but it's not as noticeable as some other flagships like the Galaxy S8.
The P10 isn't as good in worse lighting conditions. Several indoor photos I captured were noticeably undersaturated, and those taken in high contrast situations suffered from poor exposure and poor dynamic range. As lighting conditions get more challenging, the P10 is more prone to deliver washed out images. Some nighttime results are grainy and quite disappointing compared to other flagship phones, while others were bright and surprisingly vibrant. These are largely the same issues I mentioned with the Mate 9, and I'd still like to see a software update attempt to address some of these camera inconsistencies.