Motorola Droid 3 Review
Page 4 :

Camera, Music, Battery, Conclusion By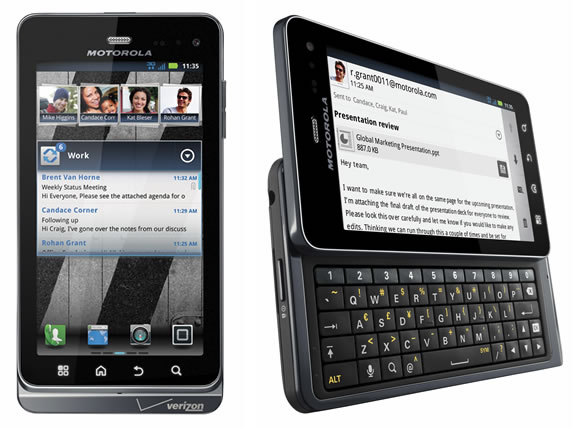 TechSpot is celebrating its 25th anniversary. TechSpot means tech analysis and advice
you can trust
.
When you buy through our links, we may earn a commission.
Learn more
.
Camera, Music, Battery, Conclusion
Camera
Oh, Motorola DROID 3 camera, how you tease us! The 8 megapixel camera in the D3 can shoot very sharp, clear 8 megapixel photos (or 6 megapixel widescreen photos) and record nicely rendered 1080p HD video. The focus is fast and accurate, and the interface is acceptable.
That's all great stuff. But why, oh why, are most all of the videos and photos blue tinted? The white balance is just awful on the DROID 3 and it taints what would otherwise be a A+ camera

Music
The DROID 3's music player is fairly standard Android fare, as it includes good organization and a wee bit of eye candy in the form of sideways scrolling album art in landscape view. There's no built-in support for Google Music, but you can install the free app at your whim. What really impressed me, though, was the great quality sound that the device pumped into my headphones. Awesome bass response and good overall sound quality. The built-in speaker was far less impressive for music uses. I appreciate the fact that there are music controls accessible from the phone's lock screen, but lament the lack of controls in the phone's notification area, as I mentioned previously.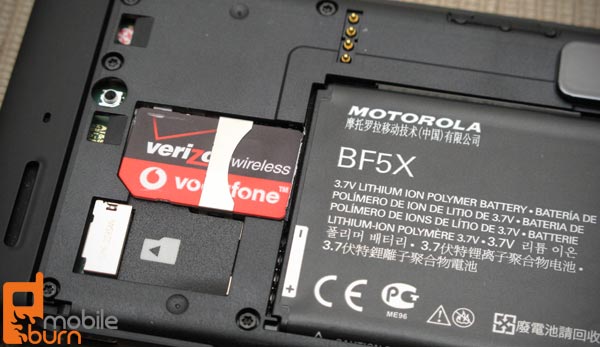 Battery
The 1540mAh battery on the DROID 3 is rated to be good for 9 hours of talk time or 12.5 days of standby time. My real world use suggests that's a bit optimistic, though, as the phone didn't seem to perform as strongly as many current devices, though it still would get through a full day of my normal use. Motorola includes a few battery tools that can help, if you use them. The Battery Mode's Nighttime setting is great, in that it will automatically dial things back a few notches on data use when people are normally sleeping. I just wish that the standard Gingerbread battery use graph was available, since that's a great tool for divining which of your apps or widgets is going rogue on you and sucking down the power.

Final Thoughts
If you are a Verizon Wireless Android business user, hardware keyboard aficionado, or world traveler, then this is your device. The phone is fast, the software flexible and not in your face, and the raw capabilities are just unmatched for the U.S. market. This is the phone I want to use when it's time to get on a plane or get some work done while out of the office. It's not as slick or glamorous as HTC's Sensation or Samsung's Galaxy S II, but it offers gobs of resolution with an excellent keyboard and the ability to work on most any network on the planet.
Pros:

Great keyboard
Flexible user interface
1080p HD video
World 3G roaming

Cons:

Heavy
No Google Talk video support
Poor camera white balance
No 4G support
Michael Oryl is the Philadelphia-based owner and editor-in-chief of MobileBurn.com.MobileBurn focuses on cell phones, smartphones, tablets, and related hardware. Republished with permission.