TechSpot is celebrating its 25th anniversary. TechSpot means tech analysis and advice
you can trust
.
When you buy through our links, we may earn a commission.
Learn more
.
Final Thoughts
The GeForce GTX 660 Ti lives up to expectations by bringing the high-performance Kepler architecture to a more affordable bracket. In fact, we think it's the best value going right now, exceeding the GTX 670's price-to-performance ratio.
According to estimates we've seen, by the time you read this, the GTX 660 Ti should be hitting shelves for approximately $300, making it roughly 33% cheaper than the GTX 670 while being only 13% slower on average in the 16 games we tested. That's a heck of a bargain and the GTX 660 Ti only becomes more impressive when you consider that it's about 6% faster than the GTX 580, Nvidia's previous-generation single-GPU flagship that launched less than two years ago for $500.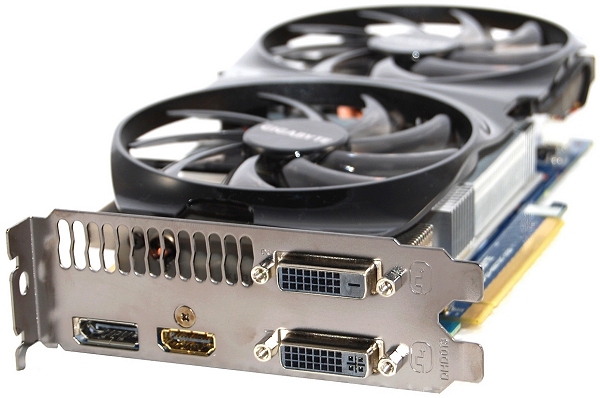 As predicted, this release has AMD in yet another tight spot and will presumably force price adjustments across its performance lineup. The GTX 660 Ti averaged about 11% faster than the Radeon HD 7870 and it should retail for about the same price. Perhaps more devastating for AMD, the GTX 660 Ti was 3% faster and should be about 14% cheaper than the HD 7950, which was already made less attractive by the GTX 670.
The company is between a rock and a hard place, to be sure.
The GTX 660 Ti's only weakness – if you want to nitpick – would be efficiency, as it consumes about as much power as the GTX 670. However, the new arrival is still more efficient than the HD 7870, so we don't see this being a key issue for most.
It's also worth noting that the GTX 660 Ti in 3-way SLI would probably be cheaper and faster than a GTX 690 and we might test this in the near future. For now, we'll just reiterate: the GTX 660 Ti is today's best-value graphics card, period.
Pros: Excellent value, excellent performance. Brings top notch graphics technology to a more affordable bracket. Will force the competition to adjust itself.
Cons: So-so results on the efficiency front. If history serves its purpose, AMD will match the GTX 660 Ti's value sooner or later with further price cuts on the Radeon range.