Nokia Lumia 930 Review
Page 6 :

Battery Life By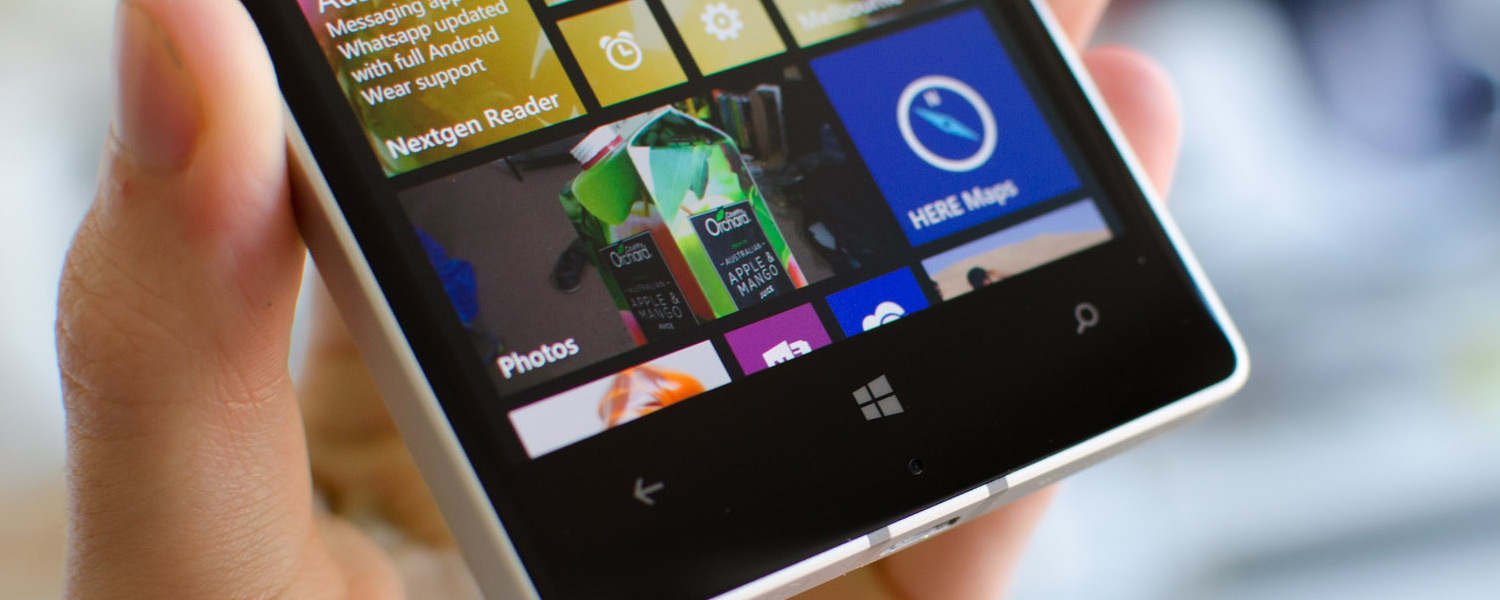 TechSpot is celebrating its 25th anniversary. TechSpot means tech analysis and advice
you can trust
.
When you buy through our links, we may earn a commission.
Learn more
.
Battery Life
As I mentioned earlier in this review, the Lumia 930 contains a fairly small 9.2 Wh (2,420 mAh at 3.8 V) lithium-ion battery for its size. Its capacity is smaller than the cell found in the HTC One M8 (9.88 Wh), Samsung Galaxy S5 (10.78 Wh) and Sony Xperia Z2 (12.12 Wh), all of which have similar display sizes. It is, though, an upgrade on the 7.6 Wh battery that was included with the Lumia 925 and Lumia 1020.
The Snapdragon 800 SoC that powers the Lumia 930 is one of Qualcomm's more energy efficient chips, and the architecture of Windows Phone can make the software side quite efficient as well. Despite this, during my general usage of the 930 I didn't think the battery life was all that good, lasting less time than other flagships I've used recently.
That's a fairly subjective assessment though, so let's dive into the battery benchmarks.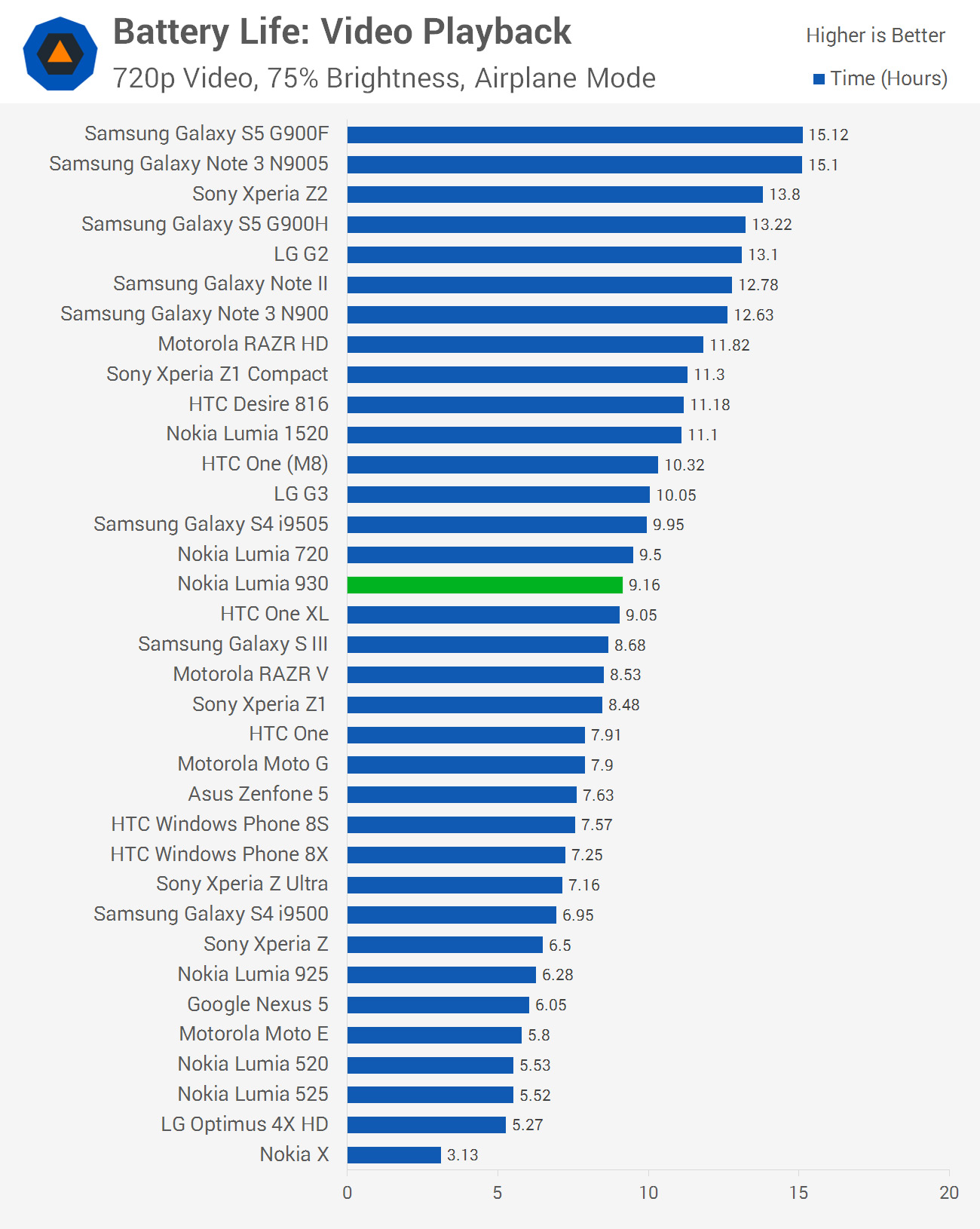 The Lumia 930 slots in to the middle of the table here, which is expected for a device with a five-inch AMOLED display and a relatively small battery compared to the competition. Anything above nine hours I typically class as a good result in the test, so the Lumia 930 just makes the cut.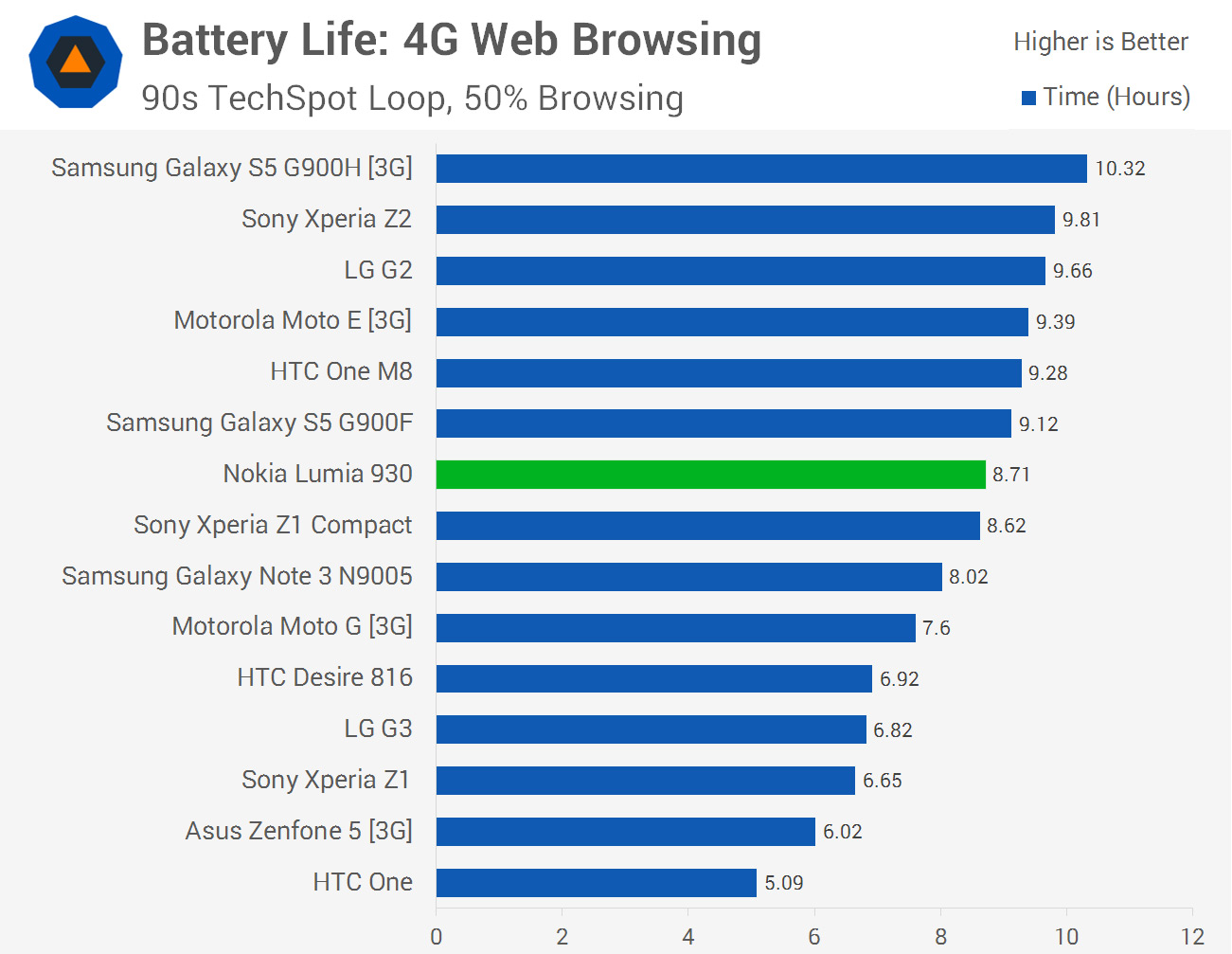 In both of our web browsing tests, the Lumia 930 strangely recorded nearly identical results. This means that, relatively speaking, the Lumia 930 performs well at LTE browsing but poorly over Wi-Fi. During my usage I would tend to say that you'll get similar battery life browsing on Wi-Fi and LTE, so in this respect the charts make sense. What exactly causes this battery performance difference is something I'm not entirely sure of.
The Lumia 930 comes with a 7.5W (5V 1.5A) charger in the box, which is capable of providing average charge speeds. Although for the benchmark above I used a 10W charger, there is not a large difference in charge time between the two types of charger. If you'd rather not charge through a cable, the Lumia 930 also packs Qi wireless charging.