There are a number of legitimate reasons why NAS devices are becoming so popular in work environments, but because of the costly setup investment, they have remained more of a luxury than a necessity for home users. More affordable products are finding their way to the market all the time, however you should be wary with some of them. For example, one of the cheapest 4-bay NAS devices available right now is the Promise NS4300N SmartStor at just $290. I made the terrible mistake of purchasing this product because of the attractive price point alone. The result was average performance, worsened by a nightmarish setup procedure and overall poor functionality that was plagued with issues. Turned out it was not only the cheapest, but also the worst 4-bay NAS device money could buy.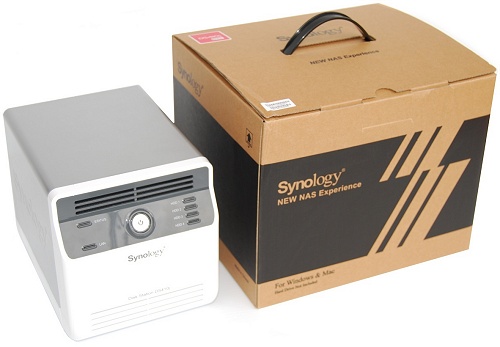 Then late last year Synology seemingly answered our cries with a pair of "budget-friendly" NAS solutions. The
4-bay model, known as the DS410j
, is currently retailing for $370, so it's not much more expensive than the Promise SmartStor we disliked so much. It's also about $70 cheaper than their DS409 and costs $230 less than the DS409+. But will it be able to meet home users' ever-growing and evolving storage needs? We hope we can answer that for you.
Read the complete review.