Asrock's Mini PC line has expanded with the recent introduction of the
Vision 3D HTPC
, by far their most ambitious model yet. Asrock went back to the drawing board and came up with the Vision 3D series. This HTPC
goes beyond
what we've seen in the past packing both a powerful Intel mobile processor and a mobile Nvidia GeForce graphics part. Basic specs also include 4GB of DDR3 memory, a Blu-ray drive, 7.1 audio output, a pair of USB 3.0 ports, Wi-Fi n, a 500GB hard drive and gigabit LAN.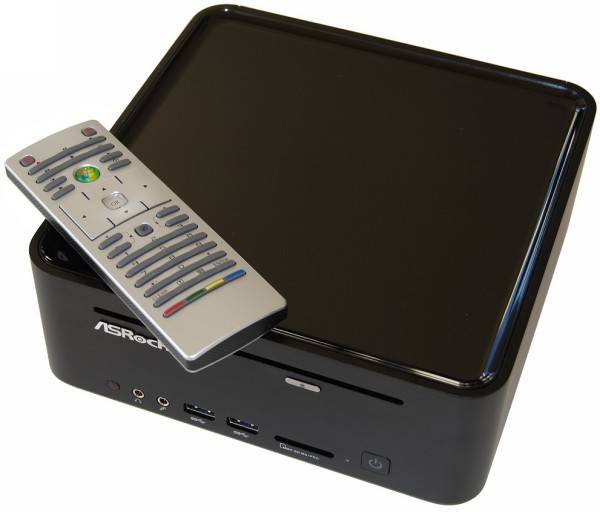 The
Vision 3D HTPC
features the GeForce GT425M GPU which brings support for 3D Vision (stereoscopic gaming using shutter glasses) and 3DTV Play, letting you connect your HTPC to 3D HDTVs and play 3D Blu-ray movies and gaming content.
Read the complete review.