Most people can't afford to spend a few thousand on a notebook computer, even if it's on a solid gaming machine that doubles as a desktop replacement. To that end, today we'll be checking out a portable from MSI that aims to deliver a solid gaming experience without without the excessive cost.
The MSI GX60 is the latest entry in the company's Gaming Series of notebooks. The unit we tested arrived with a quad-core AMD A10-4600M CPU clocked at 2.3GHz alongside AMD Radeon HD 7970M discrete graphics with 2GB of GDDR5 memory, a 15.6-inch non-glare display operating at 1920x1080, 8GB of DDR3 memory in a 4GBx2 configuration, 128GB of flash storage used as the OS drive and a 750GB 7200RPM disk drive for storage.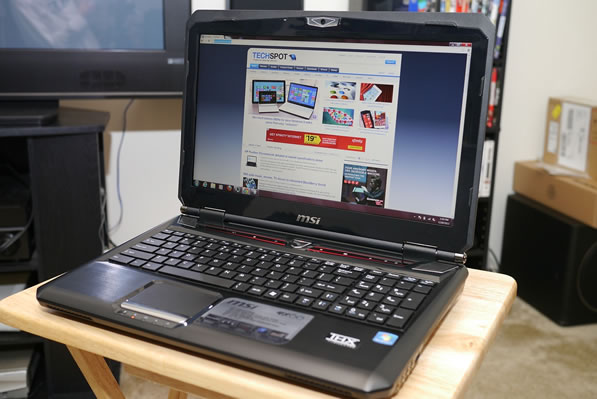 It doesn't stop there, however, as MSI has implemented a couple of gamer-specific features designed to boost the system's overall appeal. It starts with an upgraded keyboard provided by SteelSeries that's said to offer a number of benefits such as simultaneous multi-key presses and a secure tactical feel. MSI even includes a wired gaming mouse as part of the package.