Splinter Cell: Conviction Performance In-depth
Page 2 :

Testing Methodology & IQ Comparison By
TechSpot is celebrating its 25th anniversary. TechSpot means tech analysis and advice
you can trust
.
When you buy through our links, we may earn a commission.
Learn more
.
Testing Methodology & IQ Comparison
In total we tested 18 graphics card configurations using both ATI and Nvidia chips that ranged from the uber expensive models to budget-minded offerings. We tested using high (with 4xAA forced), medium and low quality presets.
The latest official drivers were used for all graphics cards, which saw Crossfire working under certain conditions, while SLI appears to be broken.
For measuring frame rates we relied on Fraps, where we recorded a minute of gameplay from the first level. The Intel Core i7 920 processor was overclocked to 3.7GHz in an attempt to remove any CPU bottlenecks that could influence high-end graphics cards scores.
Finally, we know that many of you will be interested in CPU scaling performance as well, and therefore we down-clocked the Core i7 920 to see what kind of impact this has on performance when using a Radeon HD 5870 graphics card with maximum in-game quality settings. Additionally, we have also run similar tests using the Core i5 750, Core i3 540, Core 2 Quad Q6600, Core 2 Duo E8500 Phenom II X6 1090T, Phenom II X4 965, Phenom II X2 555 and Athlon II X4 635 processors.
We will be looking for an average of 60fps for stutter-free gameplay.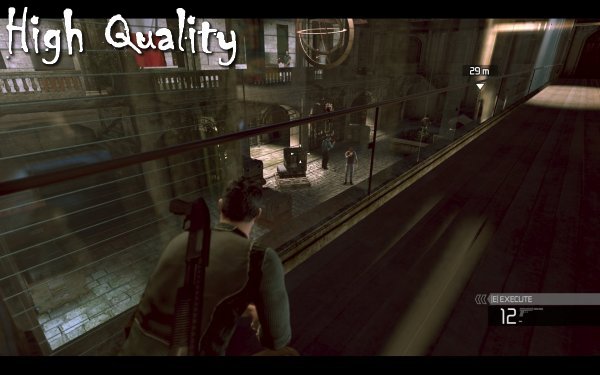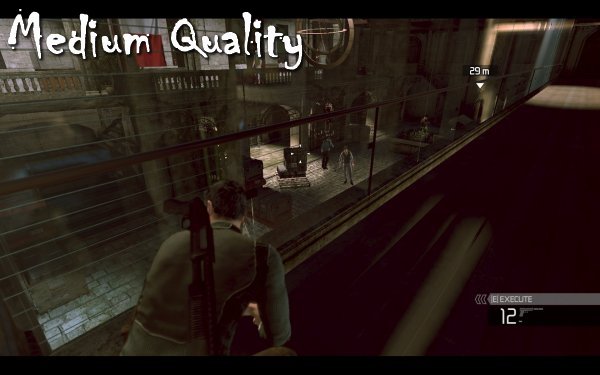 Test System Specs
- Intel Core i7 920 (Overclocked @ 3.70GHz)
- x3 2GB G.Skill DDR3 PC3-12800 (CAS 9-9-9-24)
- Asus P6T Deluxe (Intel X58)
- OCZ GameXStream (700 watt)
- Seagate 500GB 7200-RPM (Serial ATA300)
- Radeon HD 5870 (1GB) Crossfire
- Radeon HD 5870 (1GB)
- Radeon HD 5850 (1GB)
- Radeon HD 5770 (1GB)
- Radeon HD 5750 (1GB)
- Radeon HD 5670 (512MB)
- Radeon HD 4890 (1GB)
- Radeon HD 4870 (1GB)
- Radeon HD 4850 (1GB)
- Radeon HD 4830 (512MB)
- Radeon HD 4770 (512MB)
- GeForce GTX 480 (1.5GB) SLI
- GeForce GTX 480 (1.5GB)
- GeForce GTX 285 (1GB)
- GeForce GTX 275 (896MB)
- GeForce GTX 260 (896MB)
- GeForce GT 240 (512MB)
- GeForce 9800 GT (512MB)
- GeForce 9600 GT (512MB)
Software
- Microsoft Windows 7 Ultimate 64-bit
- Nvidia Forceware 197.45
- Nvidia Forceware 197.75
- ATI Catalyst 10.4