Posts: 9,154 +117
Staff member
What just happened? Forget about showing off your MacBook Pro; if you want a laptop that screams prestige and expense, then the MSI Stealth 16 Mercedes-AMG Motorsport edition should fit the bill. MSI just unveiled the laptop, a partnership with the racing company, at Computex.
As one would expect, the 16-inch notebook is designed with the Mercedes/AMG brand in mind. It includes the companies' logos on the back, sleek lines, and an exclusive Mercedes-AMG Selenite Gray color. The thin (19.95mm) chassis is made from magnesium-aluminum to keep its weight at just 4.1 pounds.
The specs are high-end, too. The laptop comes with a 3,840 x 2,400 (16:10 UHD+) OELD screen that offers 100% DCI-P3 coverage, and it packs an Intel Core i9-13900H processor, 32GB of DDR5 RAM, a 2 TB NVMe SSD, and a 99 Wh battery. Buyers also get the choice of an RTX 4050, 4060, or 4070 laptop GPU, which, along with the CPU, are cooled using MSI's Cooler Boost 5 system that comprises two fans and five heat pipes.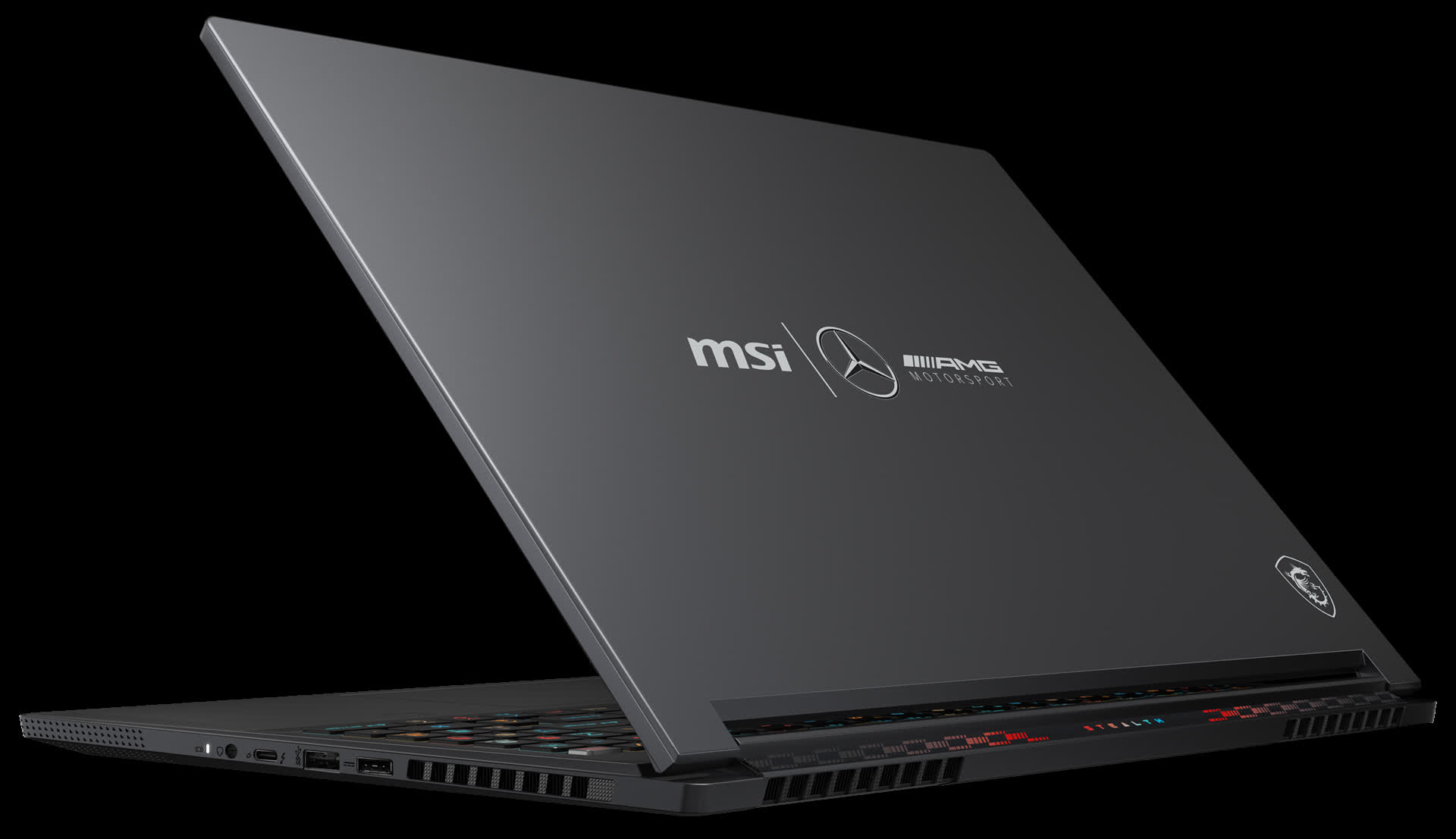 Elsewhere, the MSI Stealth 16 Mercedes-AMG Motorsport edition comes with 2.5 gigabit Ethernet, Wi-Fi 6E, a fingerprint sensor, and a Thunderbolt 4.0 port. You also get an RGB-packed keyboard that was designed by SteelSeries and a Dynaudio six-speaker sound system.
Some models appear to come with a few extras that also carry the Mercedes/AMD logos, including a mouse, a mousepad, a carrying case, and a USB flash drive.
The Mercedes partnership, combined with the specs and features, mean the laptop carries a hefty price tag. The limited-edition device reportedly costs €3,299 ($3,533), and it's unclear which GPU is included in that price. No word on a release date, but it'll likely arrive in the next few weeks.
MSI also showed off new Prestige 16 and Commercial 14 series laptops at Computex, along with desktops, RTX 4060 Ti graphics cards, monitors, coolers, cases, and motherboards, including one with all the fan connectors and power cables on the rear.
https://www.techspot.com/news/98871-msi-reveals-stealth-16-mercedes-amg-motorsport-edition.html