Posts: 3,983 +1,314
Staff member
Under development: So far, Sony's PlayStation VR 2 is doing well. While it did not meet the company's initial expectations, sales are still decent enough that the young platform is on track to become the fastest-selling VR headset in history. Now if only I could use it with my PC.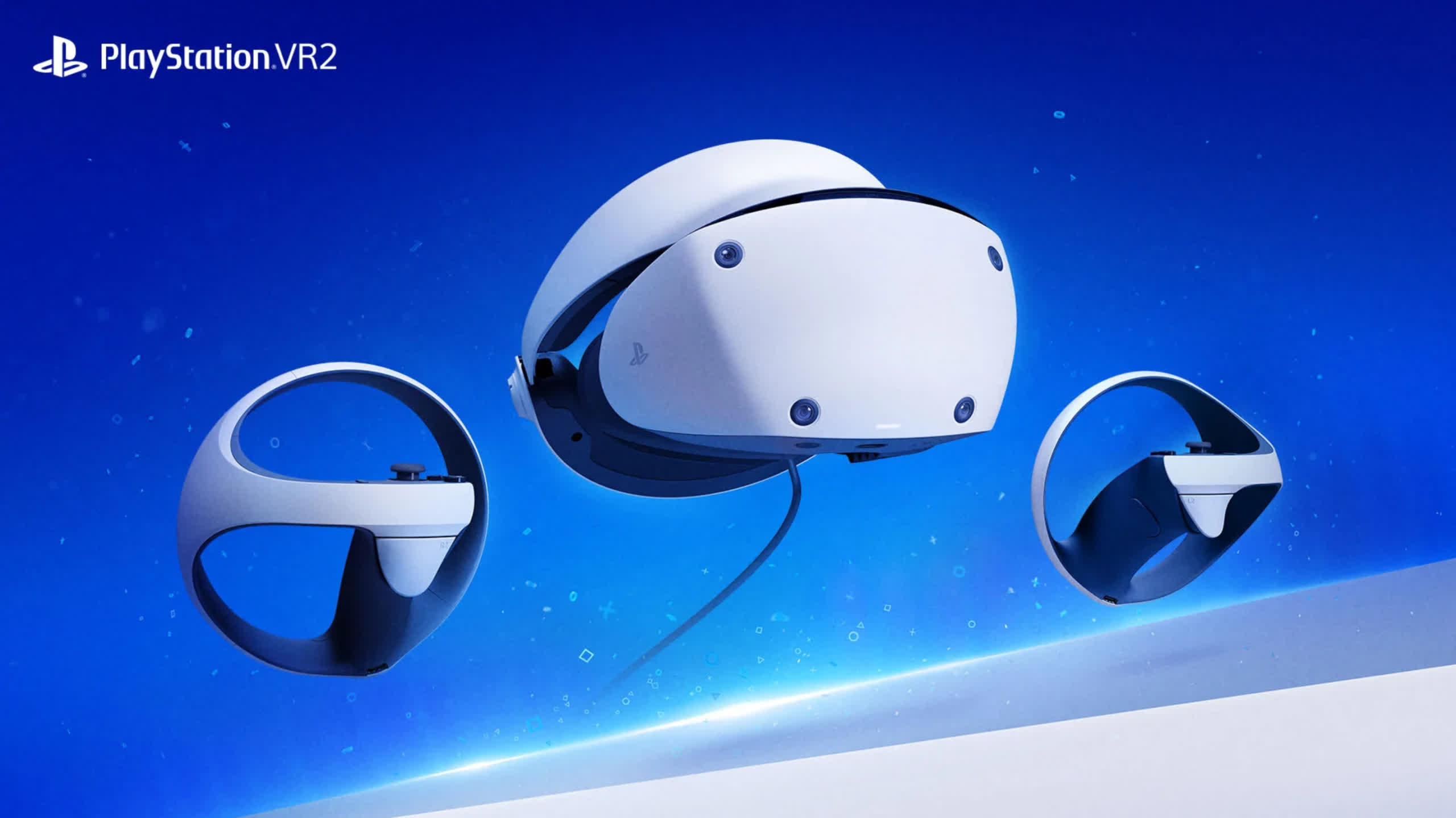 The quest to make the PlayStation VR 2 compatible with PC began just days after it launched on February 22. Almost immediately, a modder who goes by iVRy on Twitter started the painstaking and time-consuming effort to reverse-engineer the $550 piece of hardware. So far, it's going pretty well, and much has been learned, but he admits there is still a long way to go.
One thing iVRy discovered is that the PS VR2 works in cinema mode right out of the box on some older PCs, particularly ones with the now-defunct VirtualLink port like the RTX 20x0 series. It also reportedly works with AMD 6800/6900 GPUs with "VR" USB-C ports.
PSVR2 is known to work (in "cinema" mode) on nVidia 20x0 GPUs with VirtualLink ports, AMD 6800/6900 GPUs with "VR" USB-C ports, or with the BizLink adapter (as resold by Varjo & XTAL). To test if your GPU (w/USB-C) supports PSVR2, plug it in and see.https://t.co/D6jTwBirP4 pic.twitter.com/sna1HMODZ4

– iVRy (@iVRy_VR) March 13, 2023
The most important thing to know is that the USB-C port on the PlayStation 5 provides 12V power delivery, DisplayPort alt mode, and USB-C 3.0 connectivity. VirtualLink ports are the only way to meet this requirement without an adapter. Newer PCs might get away with using something like BizLink's VirtualLink Interface Adapter, but it hasn't been thoroughly tested on the PS VR2 and costs about $350.
Keep in mind that no matter how it's connected, it only works in cinema mode. In fact, Windows simply recognizes it as an external 1080p monitor. YouTuber Tyriel Wood notes that it's like having a 200-inch monitor sitting three feet away (below). You can play flat games with it, but it's not the same 3D experience you would want from a VR headset.
That said, there are some promising discoveries. Even in cinema mode, 3DoF (three degrees of freedom) seems intact. That means the headset actively tracks head movement in three directions without modification, translating to less coding work when developing a driver.
Additionally, iVRy got a successful one-way authentication from the headset to the PC. Figuring out what the headset needs from the computer to complete the handshake took much more noodling, but after several weeks, he got two-way authentication figured. So now the headset "trusts" the PC, but it still refuses to switch into VR mode.
A PC driver is feasible, in iVRy's opinion. He developed one for the original PSVR, but he says it's too early to guarantee anything for the PS VR2. He has analyzed the hardware for the last 71 days using three separate headsets, two PS5s, a homebrewed "sniffer board," and specialized software on his PC, but there is still much reverse engineering ahead.
Unfortunately, due to petty Twitter trolling, iVRy decided to take development "underground." We can only assume this means he's going radio silent. If so, we might not hear much about the project until iVRy decides to pop his head out again. In the meantime, if your old PSVR has been sitting in the closet collecting dust since buying your PS5, why not put it to good use by playing some SteamVR with it? You can grab the iVRy driver for free and get started on Half-Life: Alyx right now.
https://www.techspot.com/news/98623-ps-vr2-works-out-box-pc-but-only.html