Something to look forward to: At Computex 2023, Realtek showed off a slew of new controllers that will end up in upcoming PCs, including a wireless card with Wi-Fi 7 and Bluetooth 5.4 support and a more affordable 5GbE NIC with a relatively-low TDP.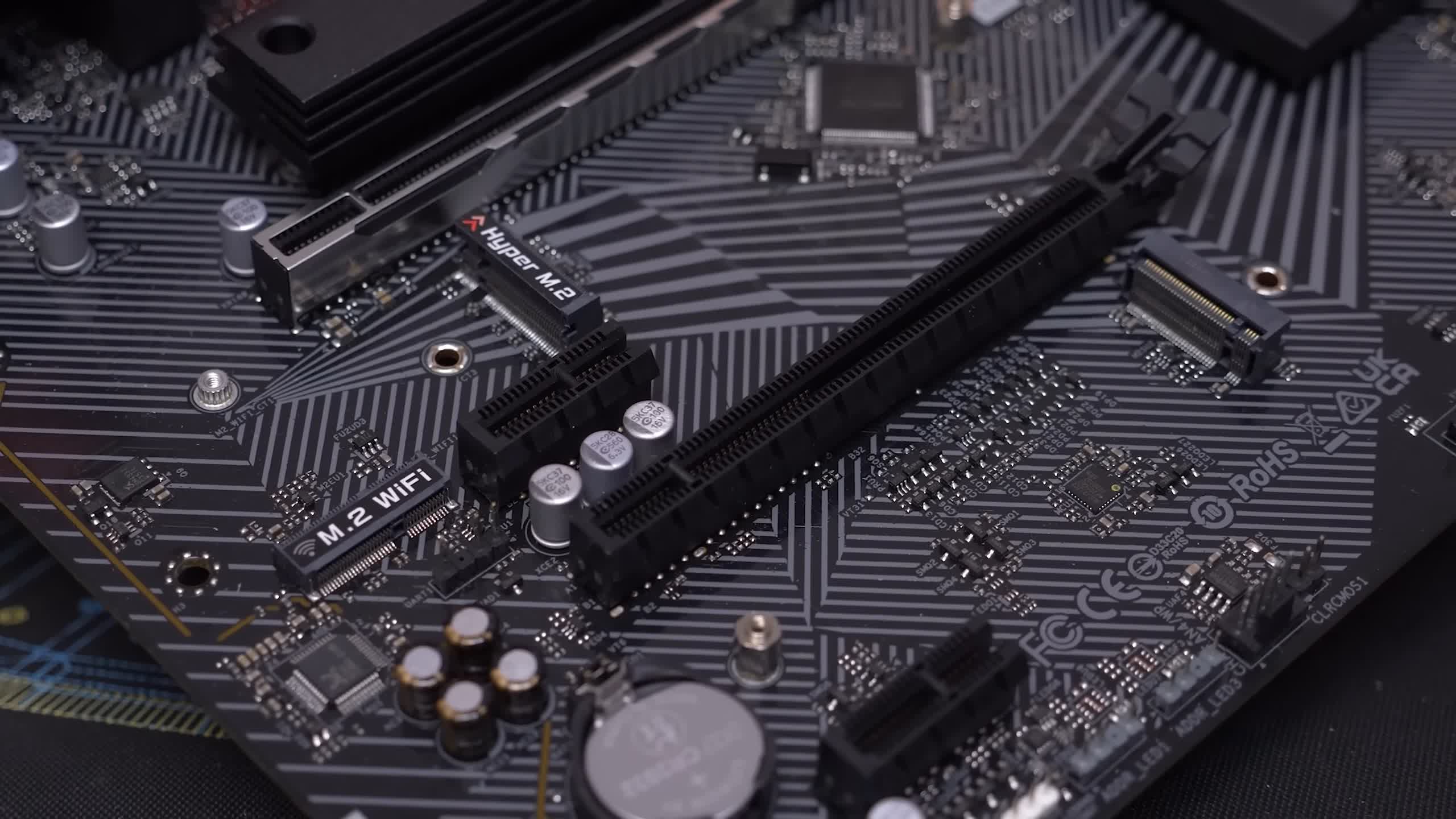 Towards the end of the year, Realtek expects to release the RTL8922AE wireless card, which will support the latest Wi-Fi 7 and Bluetooth 5.4 standards. It will come in two variants – an M.2 2230 add-in card for desktops and notebooks and a 1620 solder-down module for more space-constrained applications.
Realtek's upcoming wireless card supports the 2.4GHz, 5GHz, and 6GHz frequency bands, with the latter two having a maximum PHY speed of 2,880Mbps. The module only supports channel widths up to 160MHz (half of what the standard is capable of), likely due to cost savings. Still, it managed to reach an impressive 1,948Mbps of throughput in the company's demo at the trade show.
It's worth noting that the IEEE expects to release the finalized Wi-Fi 7 (802.11be) specification just next year. This means that Realtek's solution is based on earlier draft standards and may not support all the features of certified Wi-Fi 7 products coming out later.

Realtek also showed off a few of its upcoming 5GbE controllers at Computex. Among them is the RTL8126-CG, a PCIe 3.0 x1 to 5GbE NIC offered in a fairly compact QFN56 8x8mm package. The company is advertising a power consumption below 1.5W, meaning that it won't require a heatsink, unlike most 10GbE solutions.
At the moment, most AMD AM5 and Intel LGA 1700 motherboards come with either 1GbE or 2.5GbE controllers, while a few high-end models include a 10GbE port for a substantial price hike. Realtek's new NIC would provide users with a more-affordable middle-ground solution.
Realtek didn't mention when products equipped with the RTL8126-CG chip would start shipping. However, both Asrock and MSI have unveiled refreshed Z790 motherboards with Wi-Fi 7 support and 5GbE ports at the trade show. Chances are that these will come out within the next few months, just before Intel's rumored Raptor Lake refresh.
https://www.techspot.com/news/98908-realtek-unveils-next-gen-networking-solutions-including-wi.html