"Netflix Houses" will open in 2025 where fans can immerse into the world of their favorite shows
Houses will be permanent retail locations that will offer food, experiences and memorabilia
By Brian Obudho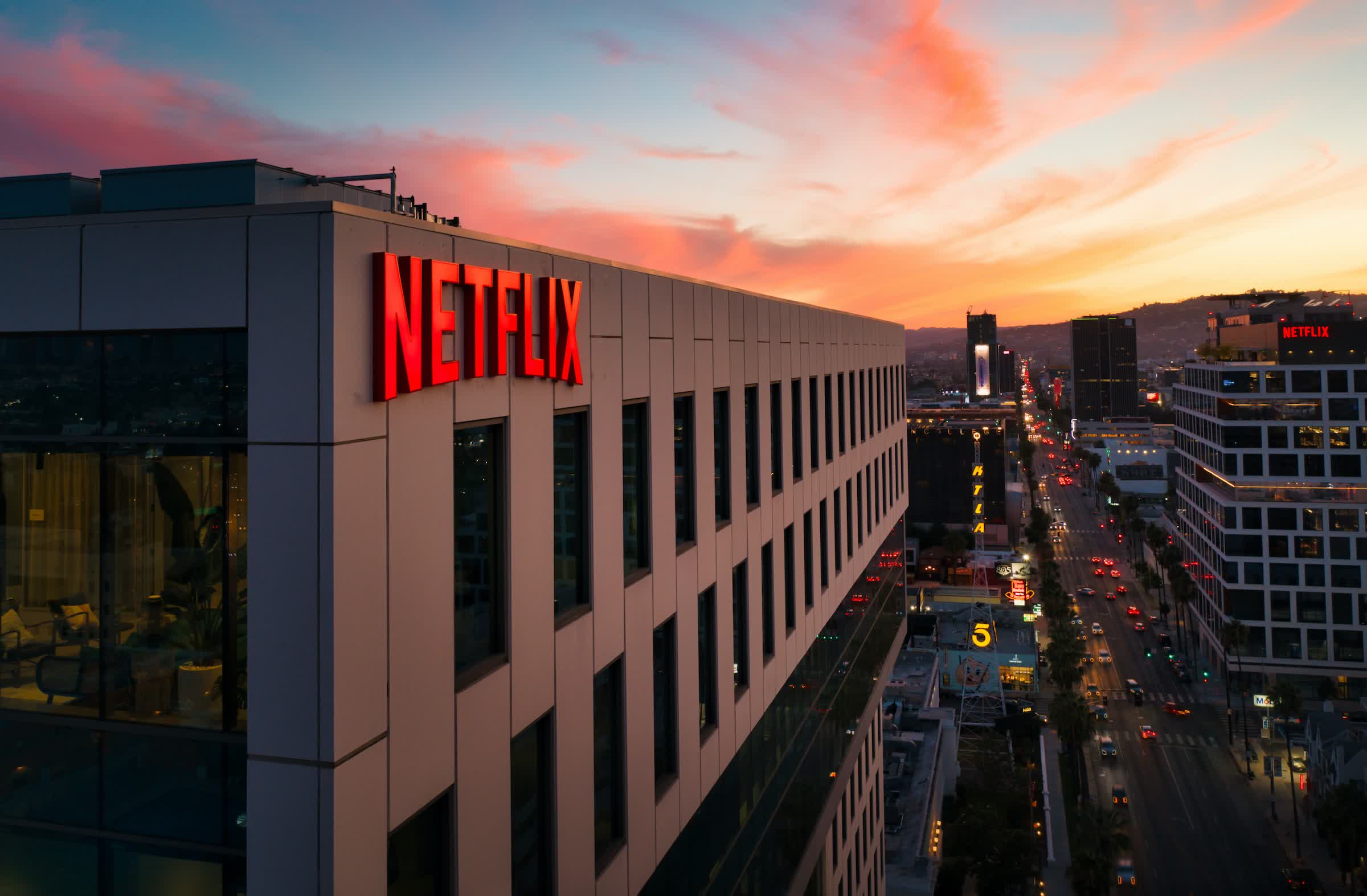 TechSpot is celebrating its 25th anniversary. TechSpot means tech analysis and advice
you can trust
.
TL;DR: Netflix Houses will be themed after whatever is hot on Netflix and will combine dining, retailing, and live experiences. The company intends to set up its first two venues in the U.S. by 2025 and expand the project globally.
Netflix wants its fans to dive into the realms of their beloved shows, having recently announced 'Netflix House,' a new retail store concept that blends dining, retail, and live experiences. Whether you are craving themed food, a 'Love is Blind' Golden Goblet, or you just want to try obstacle courses from 'Squid Game,' Netflix House has got you covered. The new concept is set to debut in 2025 with the first two locations scheduled to be opened in the United States.
The foods will draw inspiration from Netflix's line-up of food-based shows, and there will be several dining options, ranging from the typical made-to-order meals to high-end culinary experiences, including desserts and spirits.
The Netflix Houses will feature live experiences and art installations, according to the announcement. Imagine navigating through an obstacle course based on 'Squid Game' or sampling art adapted from one of your popular Netflix shows.
This wouldn't be the first time the streaming giant is creating new ways for fans to celebrate their favorite shows, in fact it's experimented with dozens of pop-ups in 20 different cities by now. There are pop-up retail experiences like Netflix at The Grove, or the likes of 'Stranger Things: The Experience,' 'The Queen's Ball: A Bridgerton Experience,' and 'Money Heist: The Experience,' which were presumably successful.
In 2023, the company launched a new pop-up restaurant, reopened New York's Paris Theater, and has another immersive experience, Squid Game: The Trials, slated for December 2023. The pop-up restaurant in LA, Netflix Bites, has foods from chefs featured on various shows, including 'Iron Chef,' 'Chef's Table,' and 'Nadiya Bakes.'
The company says that the success of these experiences has set the stage for its entry into permanent retail locations, and even though there is limited information about where it expects to set up shop, it will consider global expansion after opening the two locations in the United States. In Netflix's words, venturing into the brick-and-mortar world is the most organic next step to continue its growth.
Netflix House would be the first permanent store, and the company says it intends it to be more of a promotional tool than a source of income. The announcement comes at a time when the company is tackling a decline in market share, and over-relying on its subscription-based model may not be the only viable way to make bank as competition heats up in the streaming industry.
Image credit: Venti Views, Sung Jin Cho