Microsoft is extending the support period for Surface devices
Two more years of driver and firmware updates, but there's a catch
By Alfonso Maruccia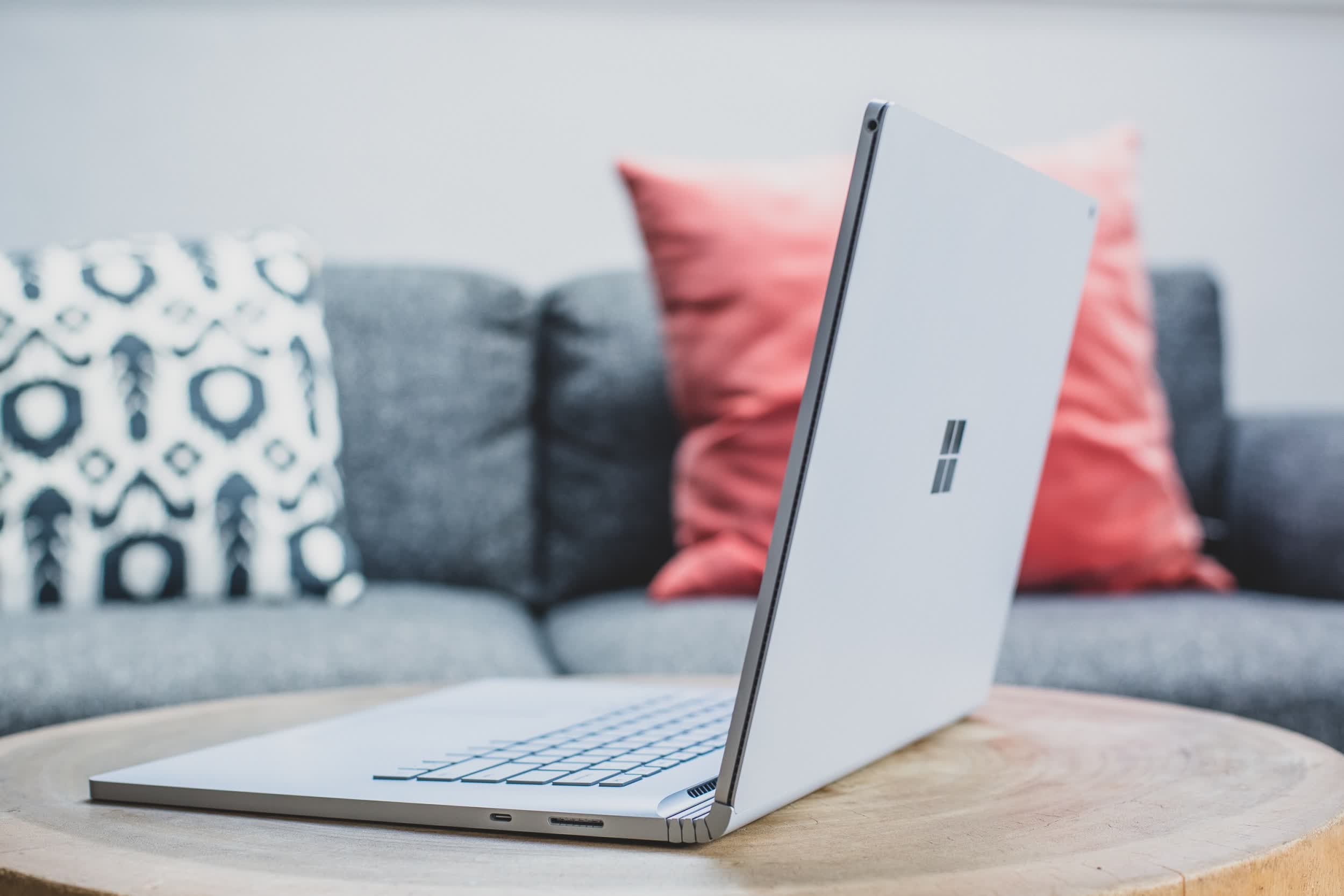 TechSpot is celebrating its 25th anniversary. TechSpot means tech analysis and advice
you can trust
.
Forward-looking: Microsoft is once again making changes to its Surface device business. The company is expanding support for Windows-based laptops and convertible PCs, but will only be available for devices sold within the past three years or so.
Microsoft has extended support for recent Surface devices by an additional two years. The company recently updated its official Surface device driver and firmware lifecycle documentation, explaining that due to customer requests, they will provide 24 more months of fixes and patches for both firmware and device drivers related to Surface machines.
The revised documentation divides recent Surface products into two distinct groups. For devices shipped before January 1, 2021, the official document stipulates that updated drivers and firmware will be available for "at least" four years after the device's initial release. In contrast, for devices shipped "on and after" January 1, 2021, Microsoft is now committed to providing official patches for a period of six years.
Microsoft also emphasizes that Surface support timelines may not necessarily align with Windows support. Surface devices will receive updated drivers and firmware images for Windows OS versions released within the prior 30 months, as specified in the document. Even after device support ends, Microsoft will continue to release new features and security updates for the most recent (and still supported) Windows versions.
Microsoft has provided a table detailing the new "end of servicing" dates for current Surface devices, spanning from the Surface Pro 5th gen (ending on January 15, 2024) to the recently released Surface Laptop Studio 2 (ending on October 3, 2029). Legacy products, which have already surpassed their official support period, encompass x86 and non-x86 devices released from October 26, 2012 (Surface RT) to November 20, 2018 (Surface Go with LTE Advanced).
Microsoft said it decided to extend its official support period due to customer requests, but some speculations about the company's latest move suggest alternative motives. The tech giant may be gearing up for a slower release schedule of newer Surface models, or it could be showing support for the growing right-to-repair movement by adopting more customer-friendly policies.
Just a few months ago, Google also chose to extend its official support period for Chromebook devices to a full decade. Google had previously faced criticism for the relatively short lifespan of Chromebooks, attributed to the complexity of repair and the limited software update periods provided by the company.