After Windows 8 build 7955 was leaked yesterday, new features and details of Microsoft's next operating system continue to surface. Neowin has been covering the leaks in detail and we've compiled some highlights below:
The "immersive browser" is a unique Metro UI-style browser with basic functionality as of right now. Based on reports and leaked screenshots, it offers users a very limited UI and navigation bar. With only a couple of options including the back and forward history buttons, an address bar with favicon, a refresh button and favorites, the browser offers a compact interface without all the unnecessary bloat. Read more on the feature, here.
Another feature that was further detailed is "History Vault", courtesy of a new screenshot on winrumors.com. The screenshot sheds some new light on how the Apple Time Machine-like feature will work on Windows.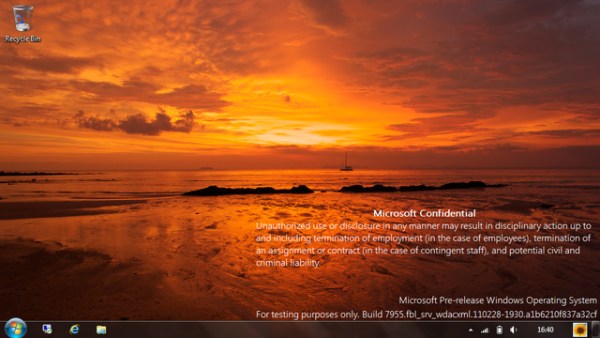 History Vault will manage all your saved files through a timeline (found on the bottom of the UI), so users can restore edited or deleted items. Although the interface and functionality will likely change over the coming months, the base idea that Windows users will soon be able to restore individual items, rather than an entire restore point, saves everyone a massive headache. Read more on the feature, here.
Windows 8 also features updated gesture controls, touch screen keyboard and cursor effects, and in a short YouTube video posted by user Xeraxical (Alex Reed) we can see some of those changes in action.
The video may appear to not be significant, but it does show that Microsoft is working on new features for tablets (and possibly mobile phones) already in the early stages of development. It could mean that Microsoft's next operating system, Windows 8, will be more geared towards the mobile market with touchscreen devices.
The latest Windows 8 leak appeared on a private FTP server on betaarchive.com, which eventually spilled onto public torrent websites. The leaked build was from Milestone 2, a previous and old build from within Microsoft. The latest compile of Windows 8 is in the "Milestone 3" or M3 phase. Video, available here.
-- This article is brought to you in partnership with Neowin.