TechSpot is celebrating its 25th anniversary. TechSpot means tech analysis and advice
you can trust
.
It's been a long while since Microsoft appeared as excited - and to a certain point desperate - about an upcoming Windows release. With Vista the expectations were not met by a long shot and with Windows 7, though a fine operating system, it was also the polished OS that Vista should have been in the first place.
Since then a lot has taken place in personal computing, but most of it outside of Microsoft. Windows 8 will likely determine the company's future and its relevance in the industry. Today at Microsoft's BUILD conference, Steven Sinofsky, Senior Vice President of the Windows division had a lot to show on its keynote, all of it surrounding the next major release of Windows, code-named 'Windows 8', which he called a "bold reimagining of Windows."
The most obvious new component of the upcoming OS is the use of the Metro-style UI, which has been shown off in tablet format before and in much better detail today. Here's a post and video detailing the Windows 8 tablet experience.
Sinofsky was ready to show Windows 8's developer preview running on a huge range of systems, from ARM and Atom-based tablets, to laptops and ultrabooks, and gaming-equipped workstations. It resonated when all of the systems were called "PCs" regardless of the form factor.
Update: Dev Preview download is now available here or here.
It was a long keynote packed with lots of goodies, here are some highlights (a.k.a. what you need to know):
Windows will now live between the Metro interface and the legacy Windows desktop. In the demo both interfaces appeared to co-exist and transition from and to each other just fine.
Microsoft is hinting Windows 8 has a smaller memory footprint and requirements than Windows 7. In addition it's more power conscious and offers a new instant-on hibernation mode.
The entire Windows 8 UI is hardware accelerated.
A newly enhanced restore functionality will be able to reset your Windows install to factory out-of-the-box settings and state. Alternatively you can create a custom baseline state once you're done installing your essential apps.
Windows 8 shall remain keyboard-friendly. For example, under the new Metro Start screen, you can start typing and that will automatically start a local search for an application or document.
Windows 8 cold-boots and resumes way faster than its predecessors as seen in this video. This is the result of kernel-level optimizations and the use of a UEFI BIOS.
IE10 lives in both Metro and desktop interfaces, it remains to be seen what other stock applications are treated the same way. In addition the new browser is multi-touched enabled and offers a chrome-less experience when using the Metro style.
Security notifications have been made more subtle. Windows Defender has extended capabilities.
The Task Manager has been reworked, can control startup programs and automatically suspends apps when they are idle.
There are numerous new dialogs and settings that go from an extensive Metro UI-based control panel, new taskbar settings, multi-monitor options for handling programs and customizing looks (wallpaper, etc).
BUILD conference attendees received a free Samsung Slate PC preloaded with the Windows 8 developer preview. The machine is almost identical to the Series 7 model that Samsung recently unveiled that shipped with Windows 7.
Windows 8 will ship with DirectX 11. No mention about a newer version than that.
There's no word about different editions of Windows 8, but it's expected that most devices will be based on the exact same OS: tablets, laptops, etc.
The public Windows 8 roadmap begins with the dev preview, followed by a public beta, then RC, RTM and general availability.
Final release "driven by quality and not a date."
The Windows 8 developer preview will be made publicly available tonight at 8PM PT from dev.windows.com.
The dev preview will come in 32-bit and 64-bit versions, no activation required. It will receive live updates from Microsoft, just like a retail version of Windows.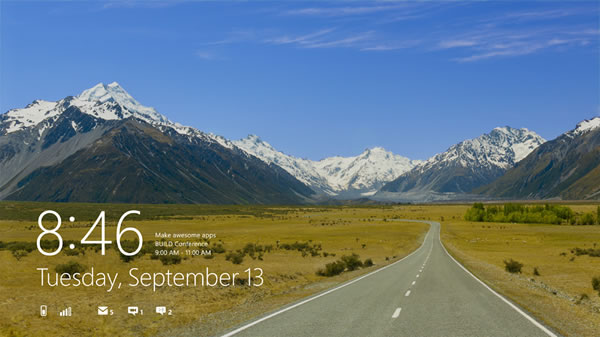 Windows 8 developer preview lock screen.

Steven Sinofsky, president of the Windows and Windows Live Division at Microsoft – ultrabook in hand.

Internet Explorer 10: touch browsing and tab management.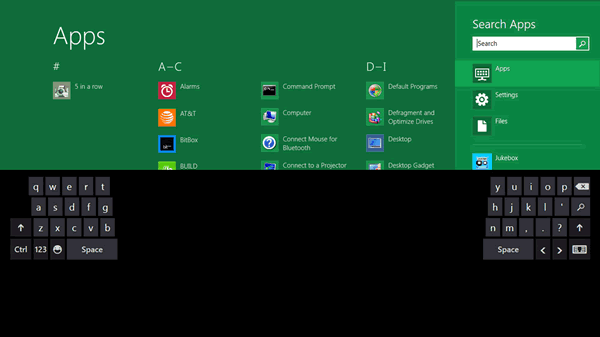 Metro search screen using thumb keyboard.