S3 Graphics' ITC case against Apple collapses
By Lee Kaelin
TechSpot is celebrating its 25th anniversary. TechSpot means tech analysis and advice
you can trust
.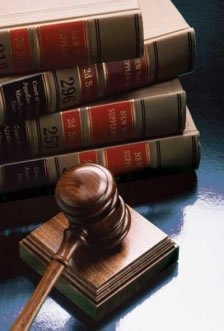 Yesterday marked the final nail in the coffin for S3 Graphics in its U.S. International Trade Commission case against Apple for its alleged violation of patents. The report (PDF) stated, "having examined the record of this investigation, including the ALJ's final ID and the submissions of the parties and non-parties, the Commission has determined to reverse the ALJ's finding of a violation of section 337 and find no violation."
The case was originally filed against Apple by the graphics chipmaker in July last year, claiming that almost all of the Cupertino-based company's computer, tablet, phone and MP3 player product portfolio, as well as some of its software were infringing patents held by HTC-owned S3.
AMD jumped into the mix in September filing a motion to intervene, claiming that they actually owned the patents cited by S3 Graphics and it declined the use of them in the ITC case. The report released yesterday also denied that motion.
"We are disappointed, but respect the ITC's decision," Grace Lei, HTC's general counsel, said in a statement. "While the outcome is not what we hoped for, we will review the ruling once the commission provides it and will then consider all options, including appeal." Apple in its typical PR fashion declined to comment publicly about the ITC's ruling.
S3 filed a separate complaint with the ITC in September against Apple yet again for violating other patents used in the firm's iOS devices. The ITC has agreed to investigate the matter though it is unlikely a final verdict will be made until later next year. If successful, it could potentially impose serious implications on Apple, preventing them from importing or selling hardware and software that infringes the patents in question.
This is just one of many cases Apple has been fighting in recent times, with the company's name constantly appearing on patent lawsuits and in the news. With no signs of things calming down, at least its lawyers should have good job security for the foreseeable future given the current economic climate, if nothing else.
The company is currently also locked in a bitter patent battle with the South-Korean electronics giant Samsung, spanning several countries across the world. Last week Samsung won an early hearing in its Australian lawsuit against Apple for violations of its wireless patents – a lawsuit they filed in retaliation to the one that saw Samsung's Galaxy Tab 10.1 tablets banned in the country.