ICANN selling custom top-level domains for $185,000
By Rick Burgess
TechSpot is celebrating its 25th anniversary. TechSpot means tech analysis and advice
you can trust
.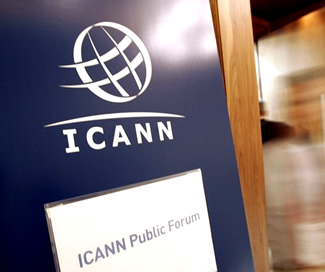 In the wake of .xxx domains becoming reality, ICANN, the entity which governs Internet domain names, has begun accepting applicants today for custom top-level domains. Instead of being restricted to .com, .net, .info and the like, companies now have the ability to buy a custom suffix, such as .facebook or .google, formally known as a generic top-level domain, or gTLD. Potential domain buyers will have until April 12 of this year to apply.
Unlike with traditional TLDs, buyers do not purchase just a single domain name but actually own the TLD itself. This would be like buying the ".com" part instead of explicitly buying techspot.com. Afterward, it would be TechSpot's responsibility to manage their own gTLD block so that websites like home.techspot, blog.techspot or forum.techspot resolve to the appropriate websites, for example. Once .techspot is owned, no one else would be able to create a domain under the gTLD.
The new TLD system is controversial. It was criticized by the FTC who expressed concerns for the potential abuse of custom TLDs following a "flood" of registrations. ICANN claims monitoring and handling such abuse is within its abilities, however, past experiences such as colleges snapping up .xxx domains for obvious reasons show the onus may fall squarely upon organizations and individuals.
As the FTC pointed out:
The increase in website names that could be registered in the new gTLDs would put "infinite opportunities" at the fingertips of scam artists, who take advantage of consumers through tactics such as using misspelled names to create copycat websites, the Commission's letter states.

"In short, the potential for consumer harm is great, and ICANN has the responsibility both to assess and mitigate these risks," the letter states.
By setting a very steep entry barrier though, ICANN hopes to cull sordid applications, like those of cybersquatters, from more honest applicants. Those who wish to obtain a custom TLD must pay a hefty $185,000 registration fee and pass ICANN's vetting process to qualify. It is a safe bet the substantial price tag will curb most would-be evil doers.
While it is clear only very wealthy individuals and major corporations can afford to apply for now, it is important to note even those entities can be trolls on occasion.