TechSpot is celebrating its 25th anniversary. TechSpot means tech analysis and advice
you can trust
.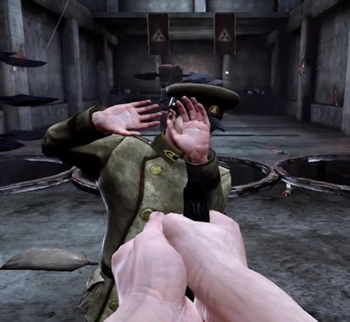 Apogee Software has announced that Rise of the Triad will be returning to PC later this year, a title which is sure to evoke nostalgic feelings for gamers born somewhere between the height of Disco music and Dolph Lundgren's metaphorical portrayal of the Soviet Union's impending collapse.
Rise of the Triad, for those of you unfamiliar with it, is a classic Wolfenstein-like FPS which enjoyed some muted (but certainly not overwhelming) success in the mid 90s.
As some may recall, Apogee is the same company who brought us the original ROTT, Duke Nukem 3D, Wolfenstein and a number of other titles. In the latter half of the 90s, the company began releasing titles under its 3D Realms label but still continued operating under its Apogee namesake. In 2008 though, Apogee adopted its original identity once more and remains alive and well, as suggested by their presence on Steam and their online store.
There aren't many details nor is there a solid release date, but according to GameSpy, the QuakeCon announcement leads us to believe the game will debut "later this year". It is unknown if this will be a rehash, continuation or a reboot, but the game play footage looks like it holds true to its roots.
Although there isn't a lot of information, it appears that ROTT will be rocking the Unreal 3 game engine for greatly improved visuals and physics over the 1994 classic. The game will also feature support for Valve's Steamworks, meaning it'll definitely be available on Steam when it hits shelves. There are expected to be five playable characters, a single player campaign and dozens of "insane multiplayer features" –  what that means exactly wasn't expounded upon, but it sounds intriguing, nonetheless.
Original ROTT gameplay

The original Rise of the Triad actually began its life as a Wolfenstein expansion pack, but the project was scrapped – ROTT was then born from its ashes. The original game launched in 1994 and required at least a 40MHz 386 DX CPU and 4MB of RAM.