Apple v. Samsung super roundup: winners, losers, opinions, legalities, implications and more
By Julio Franco 7 comments
TechSpot is celebrating its 25th anniversary. TechSpot means tech analysis and advice
you can trust
.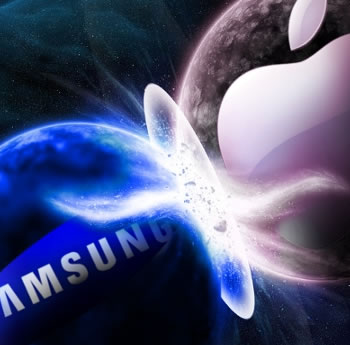 Even though Friday's ruling could be considered a landmark in the Apple v. Samsung case, the battle between the two companies is far from over, both in the U.S. and overseas, where it's estimated they are are involved in more than 50 lawsuits worth billions of dollars in damages claimed.
During the weekend the web exploted with a multitude of articles discussing the nuts and bolts of the case  – both legally educated and not – with reasoning and perspectives that add several elements for deeper thought to the discussion.
OSNews believes "a device with a touchscreen and few buttons was obvious" considering before the iPhone there was Palm and PDAs with many PC-like functionalities on a handheld device:
With the phone aspect of smartphones being such a small part of how we use smartphones today, you'd think people were smart enough to see that the lineage of the iPhone - and Android and Windows Phone - does not come from buttoned-up feature phones, but from the minimalistic, buttoned-down PDAs of the late '90s and early 2000s.
So let's assume Samsung did copy Apple (which the ruling evidently suggests). Pandodaily argues that even at $1 billion it's a move worth the cost because today Samsung is on top of the smartphone world, whereas RIM, Palm and Nokia, among others are having a much harder time in today's market.
Of the three paths open to tech companies in the wake of the iPhone---ignore Apple, out-innovate Apple, or copy Apple---Samsung's decision has fared best. Yes, Samsung's copying was amateurish and panicky, and now it will have to pay for its indiscretions. But the costs of patent infringement will fall far short of what Samsung gained by aping Apple. Over the last few years, thanks to its brilliant mimicry, Samsung became a global force in the smartphone business. This verdict will do little to roll back that success.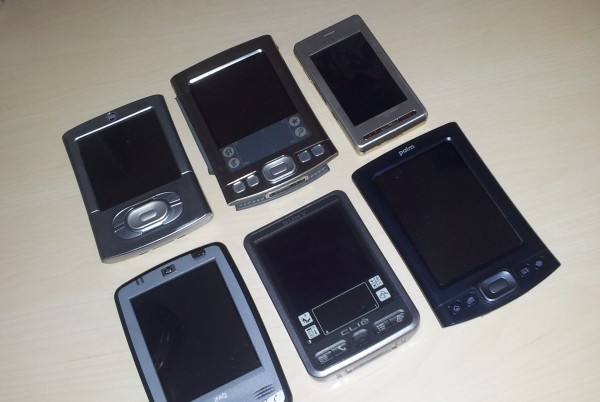 On the question of whether Apple will now sue Google, who develops the Android operating system, it seems the search giant is not counting on it... at least not on the merits of the Samsung case:
Google stops well short of adopting Samsung's own strident language, however. In fact, it appears to keep the matter at arm's length, saying that the claims involved "don't relate to the core Android operating system" --- though to be fair, the company does specify that all mobile industry players "are building upon ideas that have been around for decades."
Previously posted in our weekend roundup, Groklaw notes several inconsistencies and other issues with the jury verdict:
In two instances, results were crazily contradictory, and the judge had to have the jury go back and fix the goofs. As a result the damages award was reduced to $1,049,343,540, down from $1,051,855,000. For just one example, the jury had said one device didn't infringe, but then they awarded Apple $2 million for inducement. In another they awarded a couple of hundred thousand for a device they'd ruled didn't infringe at all.
When one of the Apple-Samsung jurors speaks out we find that some of the evidence doesn't necessarily tie with legal reasoning or the technology in question:
Manuel Ilagan, one of the nine jurors who ruled in favor of Apple, tells CNET he thought Samsung's internal e-mails about incorporating some of Apple's technology into its devices, and the evasive way Samsung executives answered questions, was damning.
Somehow the Galaxy Tab didn't make the cut and Samsung wasn't charged damages for it. This is the same tablet that has been banned several times in different countries. Yet some of the smartphones, like the Epic 4G, that have a physical keyboard still received a fine:
How did the Galaxy Tab escape design patent infringement? This was the only device to be preliminarily enjoined (on appeal no less), and yet it was the one of the few devices to be spared the sledgehammer. And, by the way, it looks an awful lot like an iPad.  Yet the Epic 4G, a phone I own (uh oh, Apple's coming after me) --- which has a slide out keyboard, a curved top and bottom, 4 buttons on the bottom, the word Samsung printed across the top, buttons in different places (and I know this because I look in all the wrong places on my wife's iTouch), a differently shaped speaker, a differently placed camera, etc. --- that device infringes the iPhone design patents.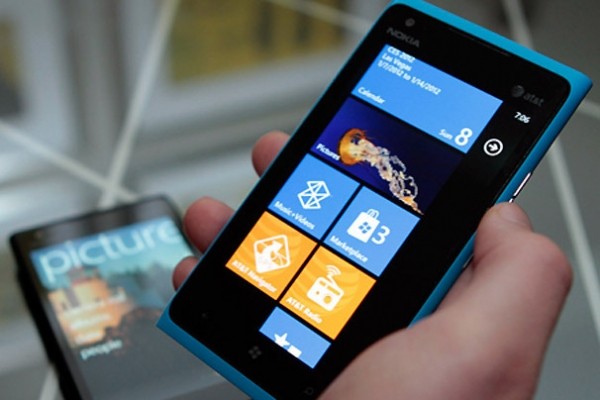 Several analysts are expecting competitors like Nokia to make the most of this situation as some of Samsung's most popular handsets could be temporarily banned:
"I am sure that vendors in the Android ecosystem are wondering how long it will be before they become Apple's target," Milanesi said in an interview. "This might sway some vendors to look at Windows Phone 8 as an alternative, and for the ones like HTC Corp. (2498) and even Samsung, who have already announced plans to bring to market a WP8 device, how much stronger their investment should be."
The stock market is reacting to the news, Samsung has lost over 7% of its value in the very short term while Nokia and others are seeing gains:
Samsung Electronics Co. saw more than $12 billion wiped from its market capitalization Monday as its shares were sold off following the company's heavy defeat to Apple Inc. (AAPL) in a U.S. courtroom. Shares of Nokia Corp. jumped nearly 7%.
Samsung executives reportedly called for an emergency meeting in Seoul early Sunday. The company remains one of the key suppliers for iPhone and iPad parts, a deal worth billions.
The clear message from Samsung is that a strict internal firewall between its handset business and its components operations remains intact. While it plans to appeal the US verdict, Samsung will not want to put at risk its Apple supply contract which is worth billions of dollars.