Last month Canonical announced that a mobile version of Ubuntu would be arriving on a couple of smartphones towards the end of this year or early 2014. But now we have something closer to an actual release date courtesy of the Wall Street journal, which quotes Canonical founder Mark Shuttleworth saying devices will be available to consumers in "two geographically large markets" this October.
Shuttleworth's comments were made during a presentation in New York City on Tuesday but he stopped short of mentioning specific markets or confirming carrier and handset partners.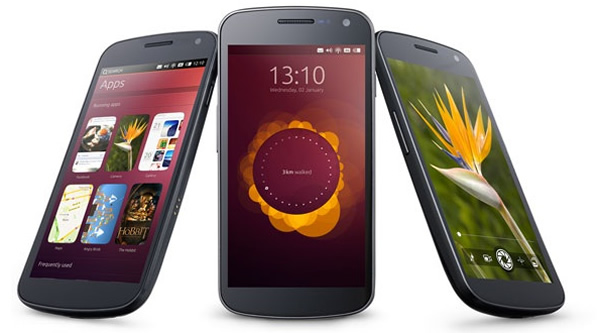 At that January event though, the company did refer to Ubuntu devices shipping later this year. According to the information shared at the time these include an "entry level" model powered by a 1GHz Cortex A9 with 512-1024MB of RAM and 4-8GB of flash storage; as well as a "high-end superphone" handset that will feature a quad-core A9 or Intel Atom APU, 1GB or more RAM and pack 32GB of internal storage.
On the software side Ubuntu for phones will reportedly run the full desktop operating system, meaning developers can create a single app for both the desktop and smartphone, while this also allows a device to become a full PC when docked with a monitor, mouse, and keyboard. Canonical also talked about the possibility of having Windows-based applications streamed to Ubuntu phones from corporate servers.
Developers will be able to get a head start with the platform when a version of Ubuntu that can be run on a Galaxy Nexus is released sometime in late February.