Microsoft strikes Android patent licensing deal with China's ZTE
By Jose Vilches
TechSpot is celebrating its 25th anniversary. TechSpot means tech analysis and advice
you can trust
.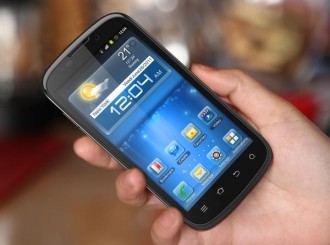 Microsoft has added ZTE to the growing list of manufacturers that have signed a licensing agreement with them over patents associated with Android and Chrome OS. The announcement comes hot on the heels of a similar deal with Foxconn last week and brings the total number of licensees to 20. According to the company, 80% of Android phones sold in the US and a majority worldwide are covered under its agreements.
Terms of the agreement were not disclosed, though typically Microsoft collects royalties for each device manufactured – some analysts have put the number somewhere between $3-$6. If that's the case Microsofts stands to make quite a bit of money with companies like HTC, Samsung and LG already on board, as well as contract manufacturers like Quanta, Pegatron and Foxconn.
ZTE was the fifth-largest maker of smartphones during the fourth quarter of 2012, according to IDC, shipping 9.8m Android phones. The Chinese firm was also the no. 1 patent filer in 2012 with 3,906 applications, leading to some speculation about a cross-licensing arrangement with Microsoft as part of the deal.
Right now, Google-owned Motorola Mobility is one of the few remaining Android smartphone manufacturer without a license from Microsoft, as the two remain locked in legal battles in Europe and the US.
Commenting on the latest deal, Microsoft's deputy general counsel Horacio Gutierrez had the following to say:
"Much of the current litigation in the so called 'smartphone patent wars" could be avoided if companies were willing to recognize the value of others' creations in a way that is fair. At Microsoft, experience has taught us that respect for intellectual property rights is a two-way street, and we have always been prepared to respect the rights of others just as we seek respect for our rights.

This is why we have paid others more than $4bn over the last decade to secure intellectual property rights for the products we provide our customers.

This balanced approach to intellectual property licensing explains why, while others continue to pursue litigation around the world as the primary means of addressing their differences, we have successfully entered into license agreements with nearly all companies on the list of the world's largest Android smartphone vendors and their manufacturers."

Source: Microsoft