TechSpot is celebrating its 25th anniversary. TechSpot means tech analysis and advice
you can trust
.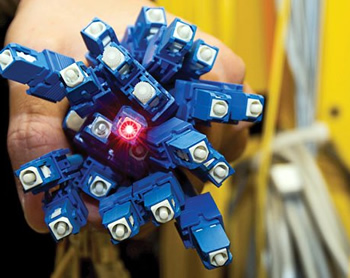 With gigabit Internet already deployed in a handful of U.S. cities, less fortunate municipalities are likely to develop – or may already have developed – a little gigabit-envy. The next city to join that exclusive gigabit club though will be Omaha, Nebraska – a mid-western town inhabited by just over 400,000 citizens. This time though, it won't be Google rolling out its much-lauded fiber service though. Rather, Omaha's gigabit initiative will be realized by CenturyLink, one of the nation's largest telecommunications companies.
CenturyLink says it is currently in the process of upgrading its existing fiber network and expanding that infrastructure to homes and businesses – for that special last-mile touch. The company says it should be fully deployed by the end of October.
The service will be $79 per month (just a few bucks more than Google Fiber), but only if you bundle it with other CenturyLink services. If you want just Internet, the price doubles. That that plan in mind, it appears CenturyLink believes gigabit Internet will be a customer magnet, drawing in subscribers for its other services which should help it recoup its initial investment.
FTTH (fiber-to-the-home), also referred to as FTTP (fiber-to-the-premises), is an expensive endeavor and it's one that companies typically make customers pay a one-time installation fee for. If there are hook-up fees, CenturyLink has not yet publicized the cost. It's worth noting Google Fiber waives a $350 hook-up fee in favor of a one-year contract – perhaps CenturyLink will take a similar approach.
Currently, Kansas City, Missouri; Kansas City, Kansas and Austin, Texas are the three cities where Google Fiber resides. While the search giant continues to dabble with being a gigabit ISP for $75/mo though, there do exist a select number of cities where residents can snag reasonably priced (or at least close to reasonable) gigabit Internet. Vermont, particularly its rural areas, may be the best and most recent example of affordable residential gigabit connectivity. Vtel's service is a mere $39/mo.