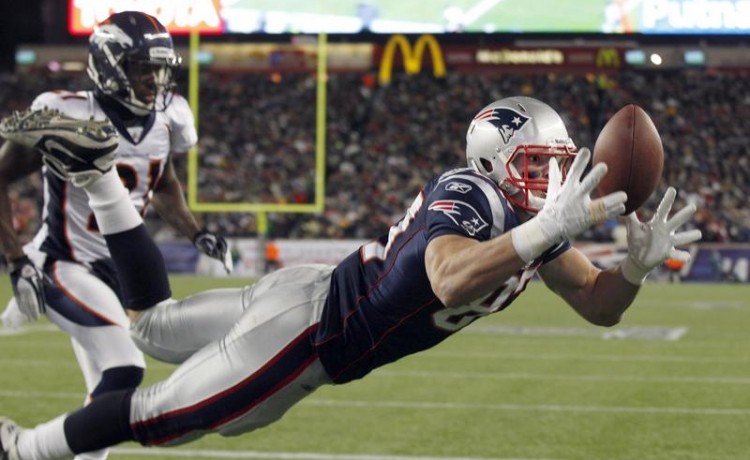 TechSpot is celebrating its 25th anniversary. TechSpot means tech analysis and advice
you can trust
.
Earlier this week we reported that a new 360-degree replay system was coming to NBC's Sunday Night Football. Unfortunately, little information about the program was known, and NHK was incorrectly attributed as a possible developer.
The underlying technology was actually developed by Replay Technologies Inc., and is officially called free dimensional video, or simply, "freeD". The replay system is not only designed to capture end zone touchdowns, but will also offer an enhanced perspective on all plays taking place within the red-zone - everything from the 20 yard line in.
The 12-camera network will allow "every possible play perspective to be stitched together into one comprehensive view". Each of these specialized rigs will be installed in both end zones (24 cameras in total), starting with the Giant/Cowboys game on September 8th. NBC will also use this system when Notre Dame takes on Arizona State on October 5th and in another Sunday Night Football game between the Cowboys and Redskins on October 13th.
Although there is no clear relationship between the two, the "Free D" system provides users with a similar effect to the "bullet time" camera rigs that gained widespread exposure following their use in the popular 1999 sci-fi flick The Matrix.
Interestingly, this is not the first time that freeD has been used for sports purposes. As mentioned by PetaPixel, it has previously been featured in golf, gymnastics and baseball events. Most recently, the system was used by the Yes Network for Yankees home games.
From NBC's perspective, launching the new video system is a no-brainer. Sunday Night Football is already television's highest-rated and most-watched TV show, and the network is eager to remain at the top.
Fred Gaudell, coordinating producer of Sunday Night Football, added, "Being able to seamlessly move from side to side and around an entire play without switching shots will entertain and inform the fans at the stadium and watching our telecast. Fans will think they are playing a video game or watching a Sci-fi movie, but they'll actually be viewing football as never presented before."
For those interested, here is a short demonstration video describing how Replay Technologies' camera system works.