GTA V pre-orders mistakenly ship early in the UK, more evidence surfaces on PC and PS4 versions of the game
By Jose Vilches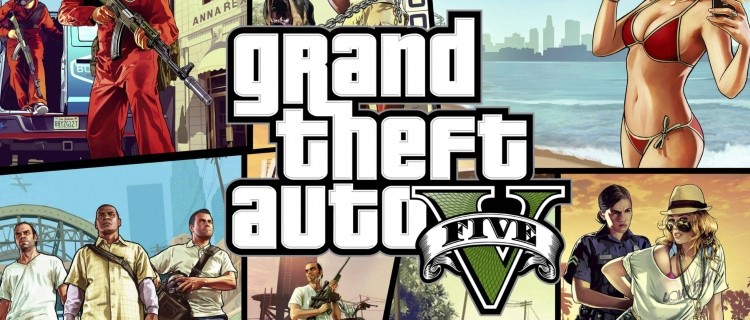 TechSpot is celebrating its 25th anniversary. TechSpot means tech analysis and advice
you can trust
.
Tomorrow marks the official release of Grand Theft Auto V on Xbox 360 and PS3. But someone at Amazon UK must have gotten a little over enthusiastic as pre-orders were being dispatched and delivered to customers' doors ahead of time. It's unclear just how many gamers managed to get an early crack at the sprawling world of Los Santos, but Rockstar has confirmed it's investigating how and why those deliveries occurred.
Whether that scales up to a full-on legal mess for those involved or not, it was certainly a nice surprise for buyers of the game. But the excitement was short-lived for some. After footage started to emerge on sites like Twitter and Instagram Microsoft reportedly began banning Xbox Live accounts of people it could identify.
Typically, having your system banned from Xbox Live means you'll have to buy another one to access the console's online component again. That certainly seems like a harsh penalty for legitimate paying customers who just happened to receive their copy one day in advance due to a shipping error. In fairness, though, pirated copies of the game were in the wild days earlier so it's unclear if Microsoft specifically targeted those.
We've reached out for an official statement on this and will update when / if we hear back.
In other GTA V news, calls for a PC version of the game might be answered in the not-too-distant future, as code from a configuration file posted on Pastebin and allegedly coming from a pirated Xbox 360 version of the game points towards PC and PS4 releases. We can't vouch for the leak's legitimacy but it seems to have been validated by a legal request sent to Cinema Blend asking them to remove links to the XML.
The site also mentions it's not uncommon to see PC related code on a console release, as "most developers build games around a general code base and configure the game's specifications per platform within an single config file, as opposed to building new code or separate config files for each and every platform."
Grand Theft Auto V is expected to smash sales records for the current generation of consoles, with some analysts predicting it could push up to 20 million copies by March of next year. Some have estimated the game's development and marketing budget at $260 million or more, right up there with big Hollywood blockbusters.